St. Paul's Tea Room & Gift Shop
March 6-10 & March 13-17, 2023
THANK YOU!  THANK YOU!  THANK YOU!
How do we give God the glory and praise due His name for the success of the 2022 Tea Room and Gift Shop? He was present and leading the way each day as we planned, served, and welcomed our community. To paraphrase Psalm 133:1 "how good and pleasant it is when God's people work together in unity." we were blessed to witness that unity each day. Our many parish volunteers who served, and our community who came to dine and shop, raised a total of $88,582.43! The net proceeds will be used to provide funding to the many ministries who need our support. God truly blessed our efforts as we served Him and our neighbors with love.
Well done good and faithful servants!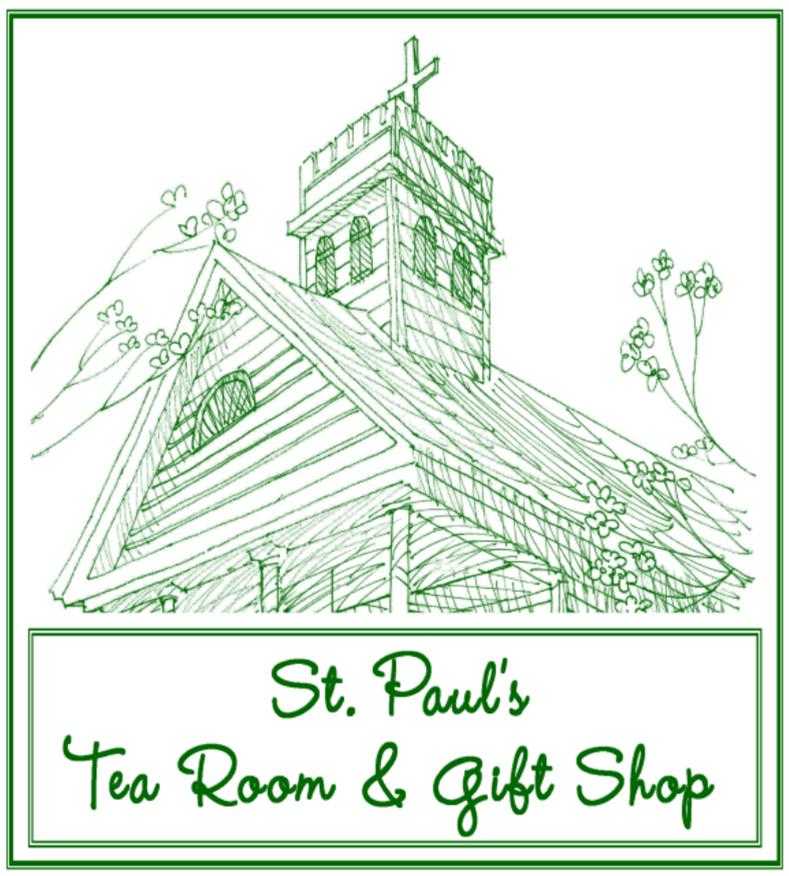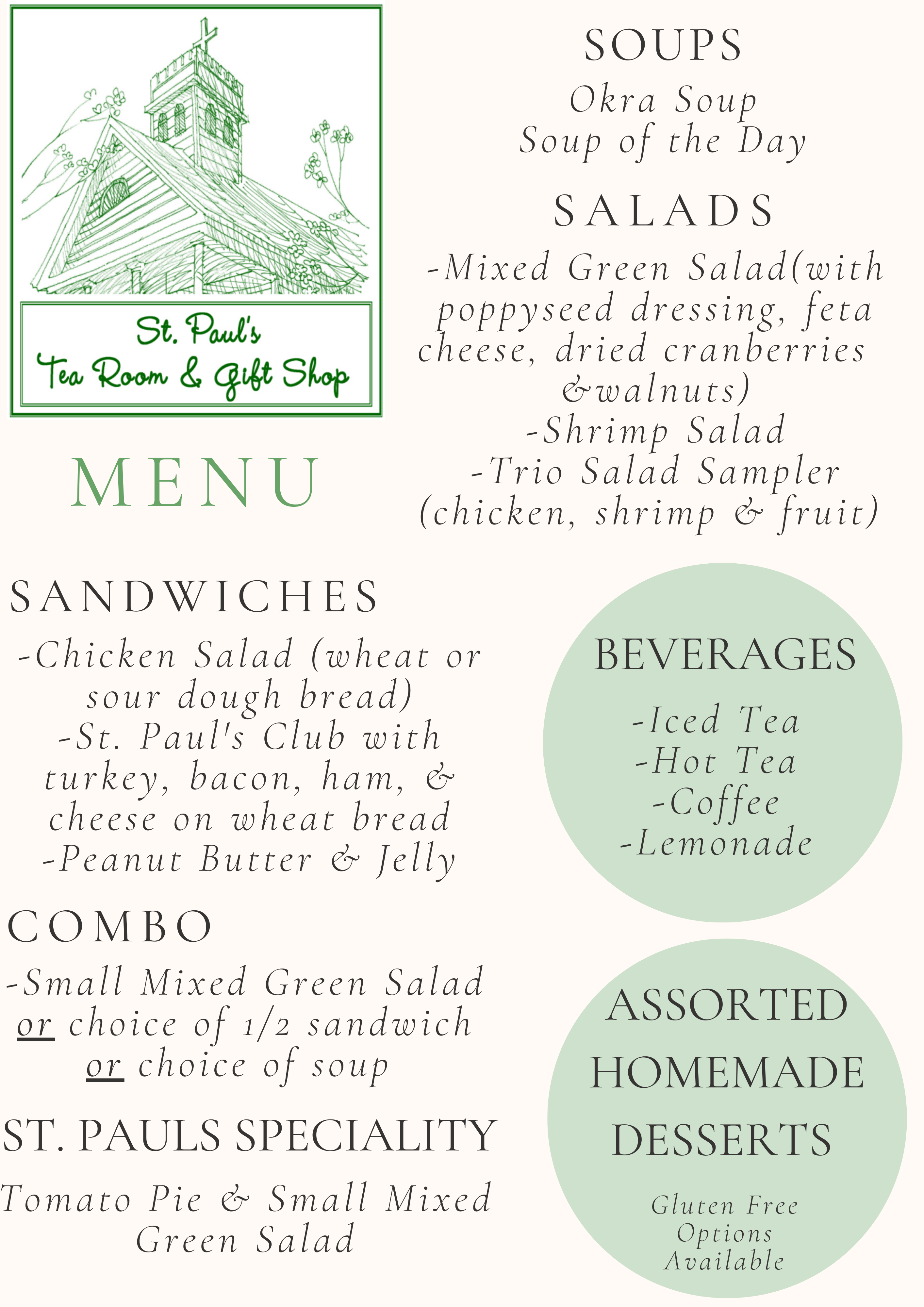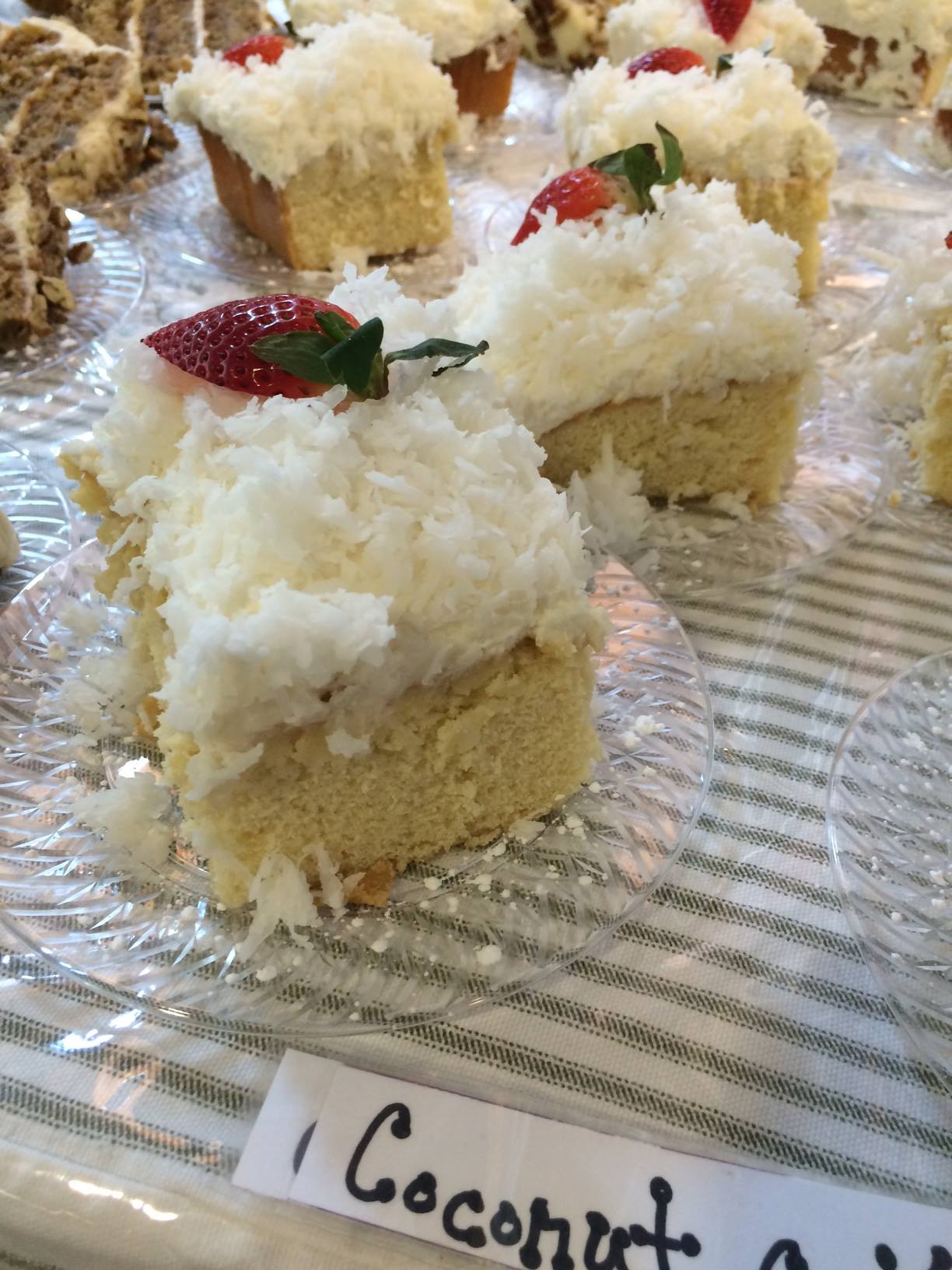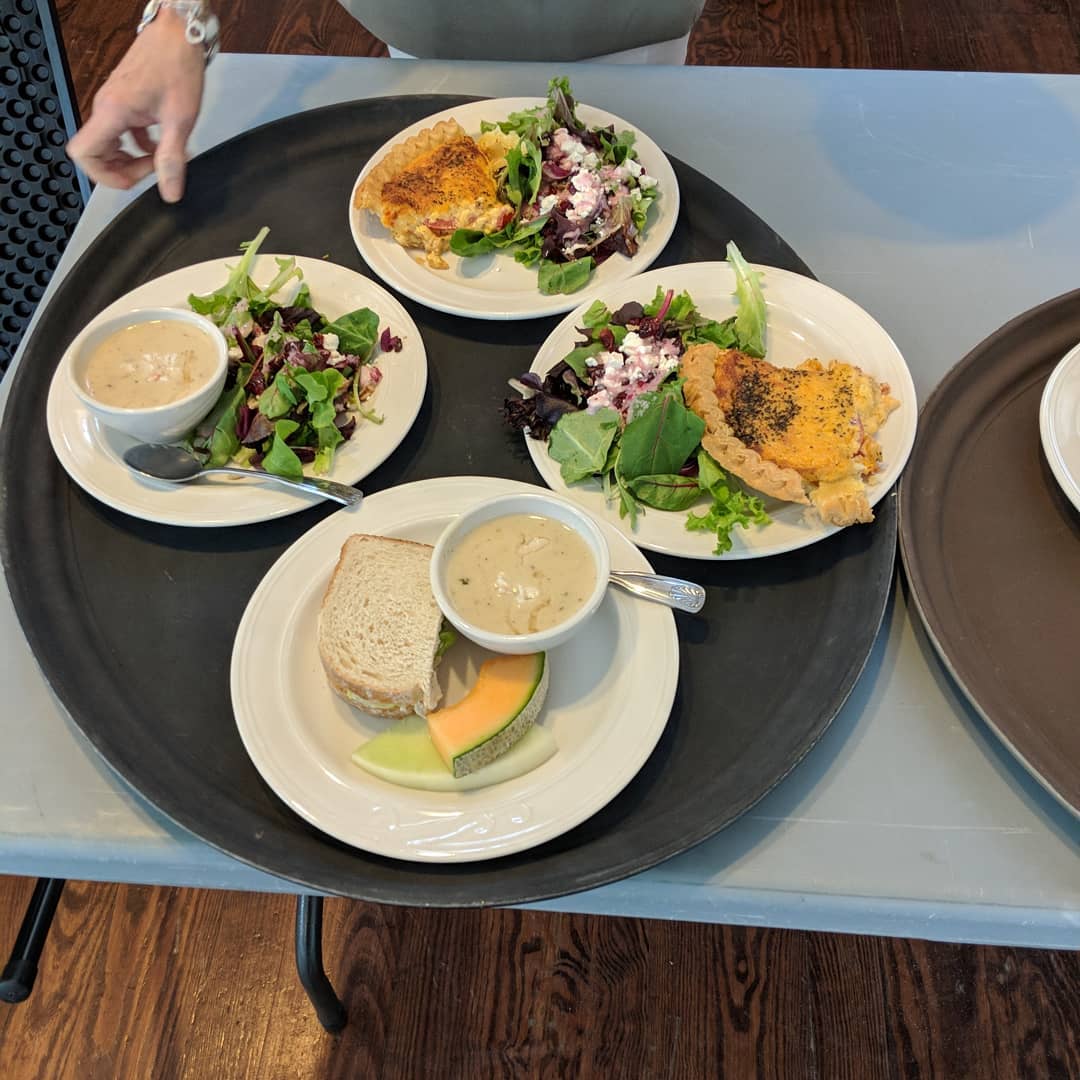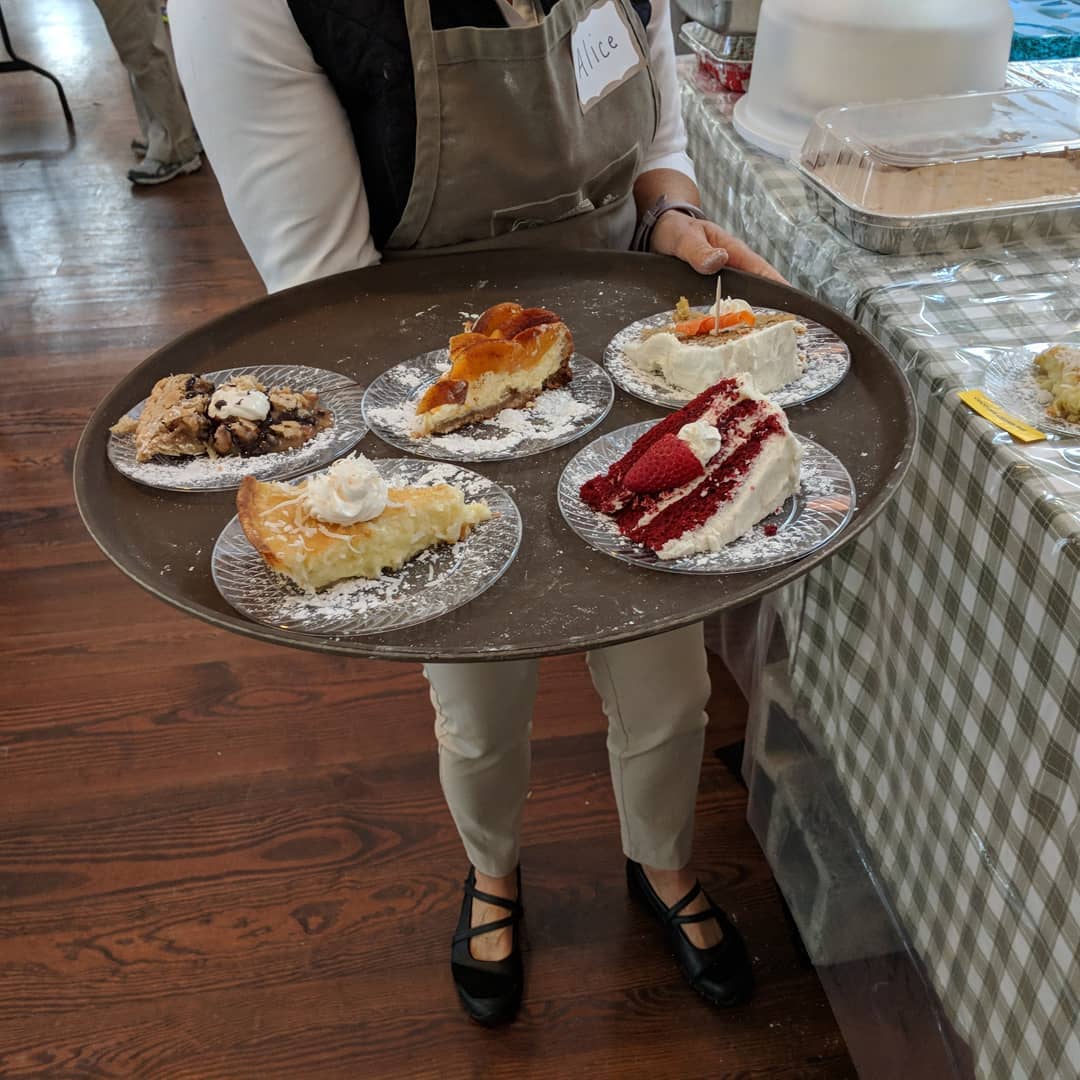 The Mission of the St. Paul's Tea Room and Gift Shop is to help those in need. Using our gift of hospitality, we will offer fine food, a pleasant atmosphere, and high quality gift shop items. All profits will be used to support St. Paul's outreach and mission projects. 
In 2022, we celebrate 17 years of the St. Paul' s Tea Room and Gift Shop. Thank you for your continued support, as we have raised over $700,000 to give to various missions.