St. Paul's sows the Good News of Jesus for all people, cultivates servant leaders, and grows neighborly communities.
Join us for worship each Sunday!
7:45 Traditional Service in Church Building
10:15 Traditional Service in Church Building
10:15 Contemporary Service in Doar Hall
Follow us on Social Media:
How to Find Us
Church campus address:
316 W. Carolina Avenue, Summerville, SC 29483
Our Church offices:
Skardon Hall,  111 Waring Street, Summerville, SC 29483
Normal Office Hours:
Monday-Thursday 9:00am-4:30pm
Friday 9:00am-12Noon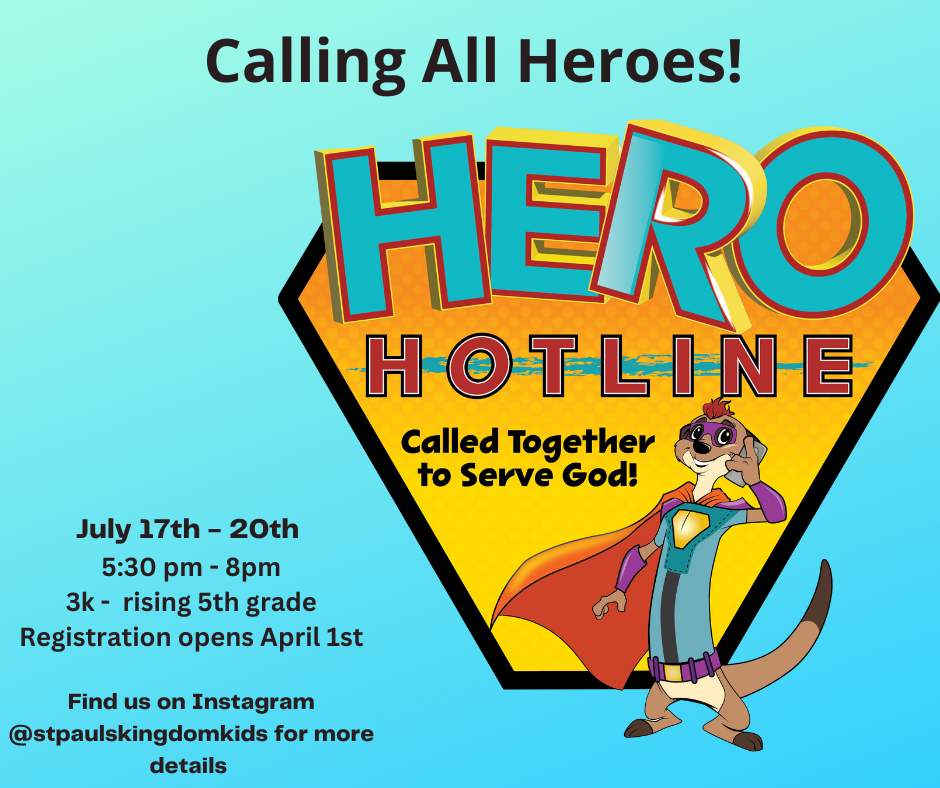 Calling All Heroes! Vacation Bible School Returns this summer!
HERO HOTLINE: Called Together to Serve God!
July 17-20, 5:30pm-8:pm, 3K – rising 5th grade
Registration is now open for children and volunteers!
Click here to register children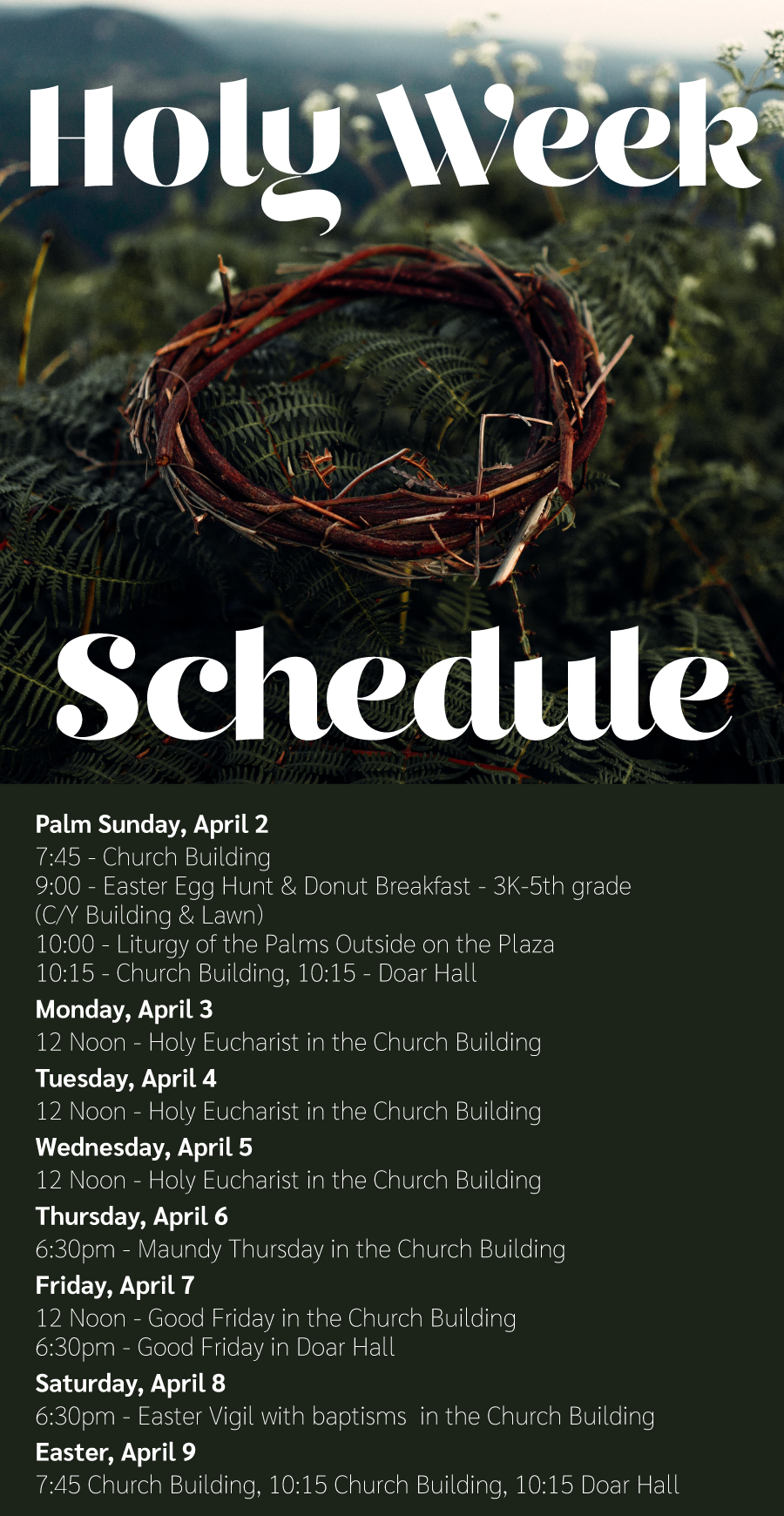 Holy Week Schedule
Please join us for as many of our Holy Week services as you're able. Many have found their faith profoundly deepened and their Easter Resurrection joy more complete by "walking the way of the cross" and participating in Holy Week services.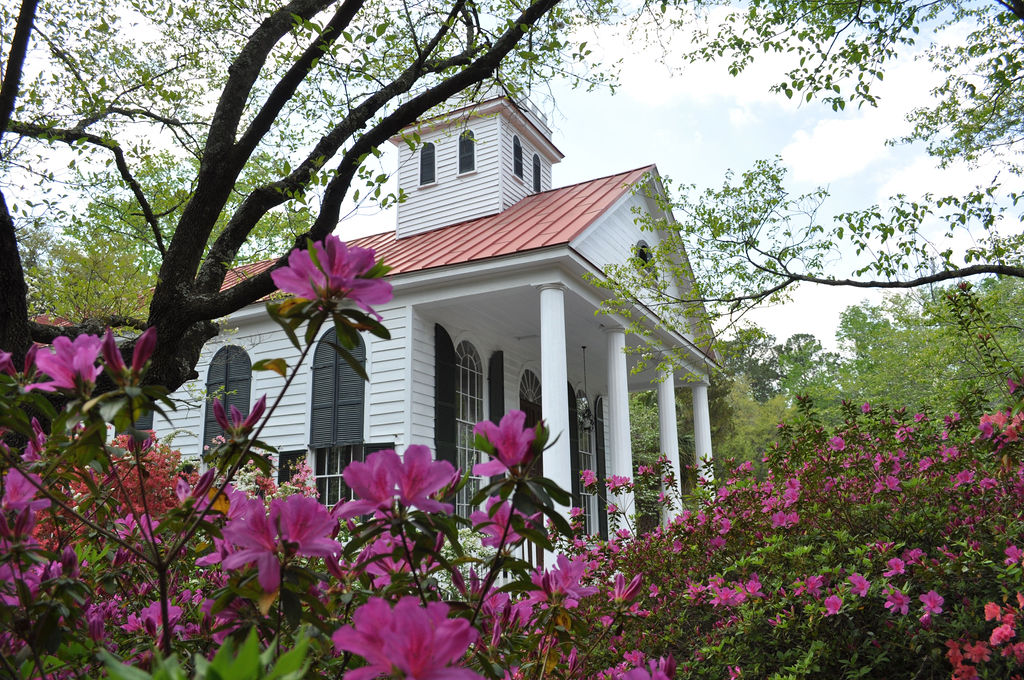 Rise Up and Build is our ongoing capital campaign to raise $4 million to update and restore this beautiful historic campus that God has given us. We desire to care for it well, to ensure that it is here for future generations of Jesus followers. But to maintain a campus as historic and vast as ours is costly, and we want everyone to have an opportunity to get involved and invest in the future of St. Paul's.  Click here to read the latest Letter to the Parish from Fr. Tripp about how we hope EVERYONE will contribute to this great endeavor – not equal gifts, but equal sacrifice – as we Rise Up and Build. Read more here.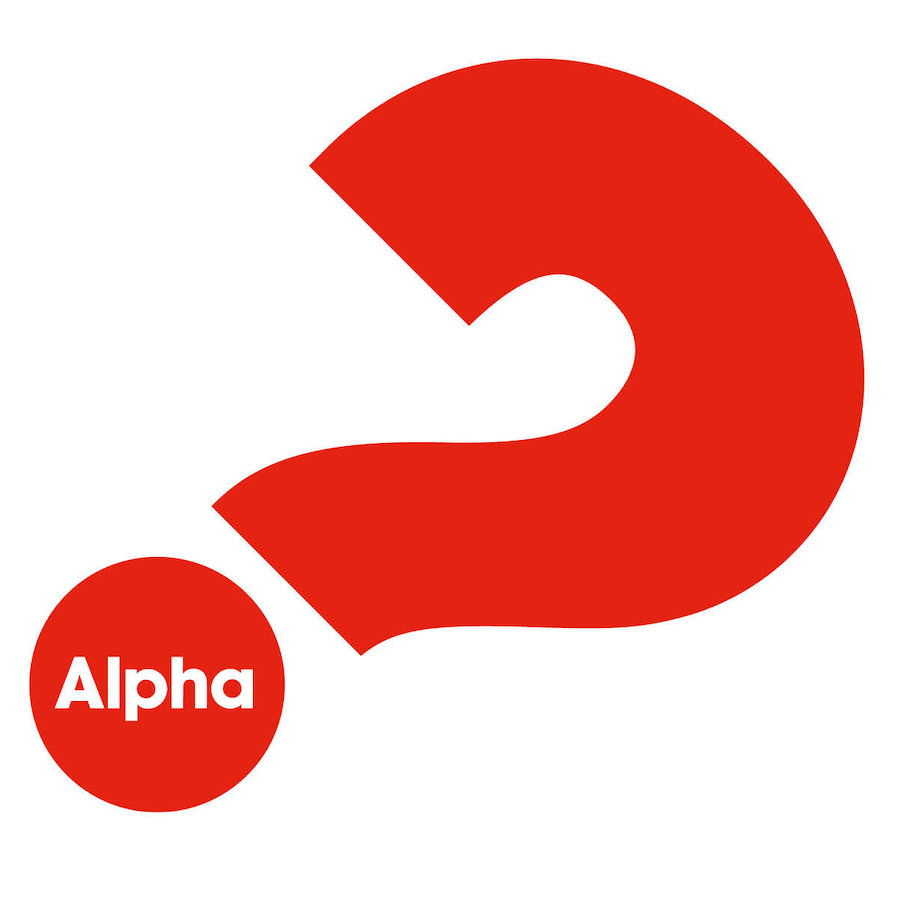 Alpha
Alpha is coming to St. Paul's Anglican Church soon!
Alpha is a series of group conversations that explore the basics of the Christian faith in a friendly environment. It's a place to connect with people, where you can say anything you like or nothing at all. Everyone's welcome. You're invited, no matter your background or beliefs.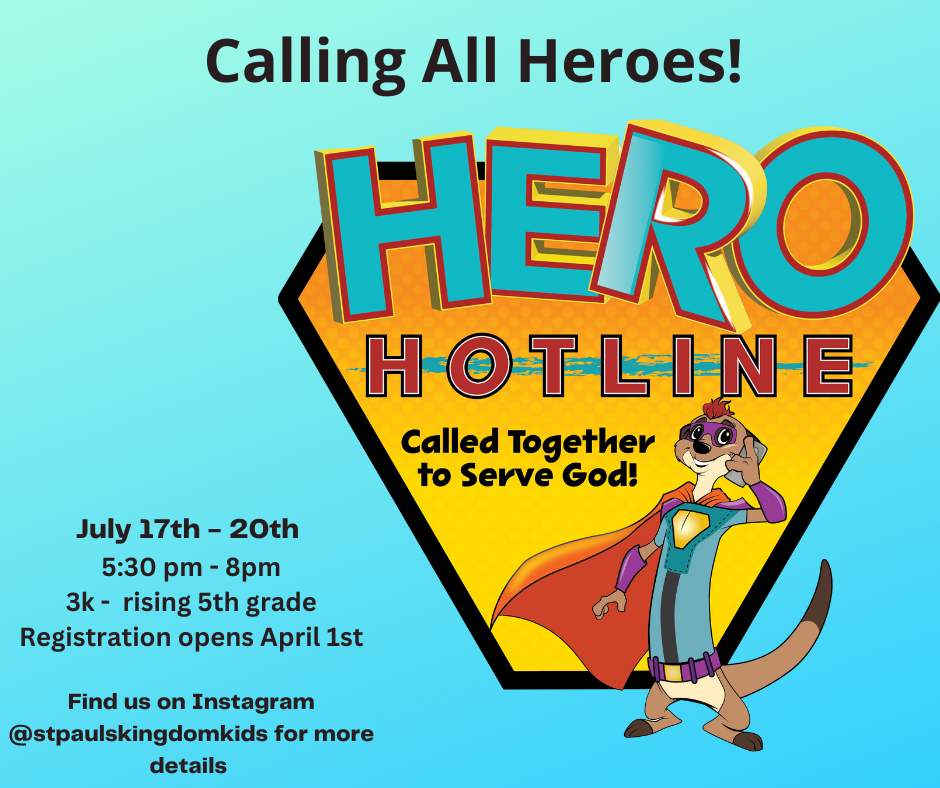 Vacation Bible School Returns!
Calling All Heroes!
July 17-20
5:30pm-8pm
3k-rising 5th grade
Registration begins April 1!
Click here to register your child for VBS!
Click here to volunteer to help at VBS!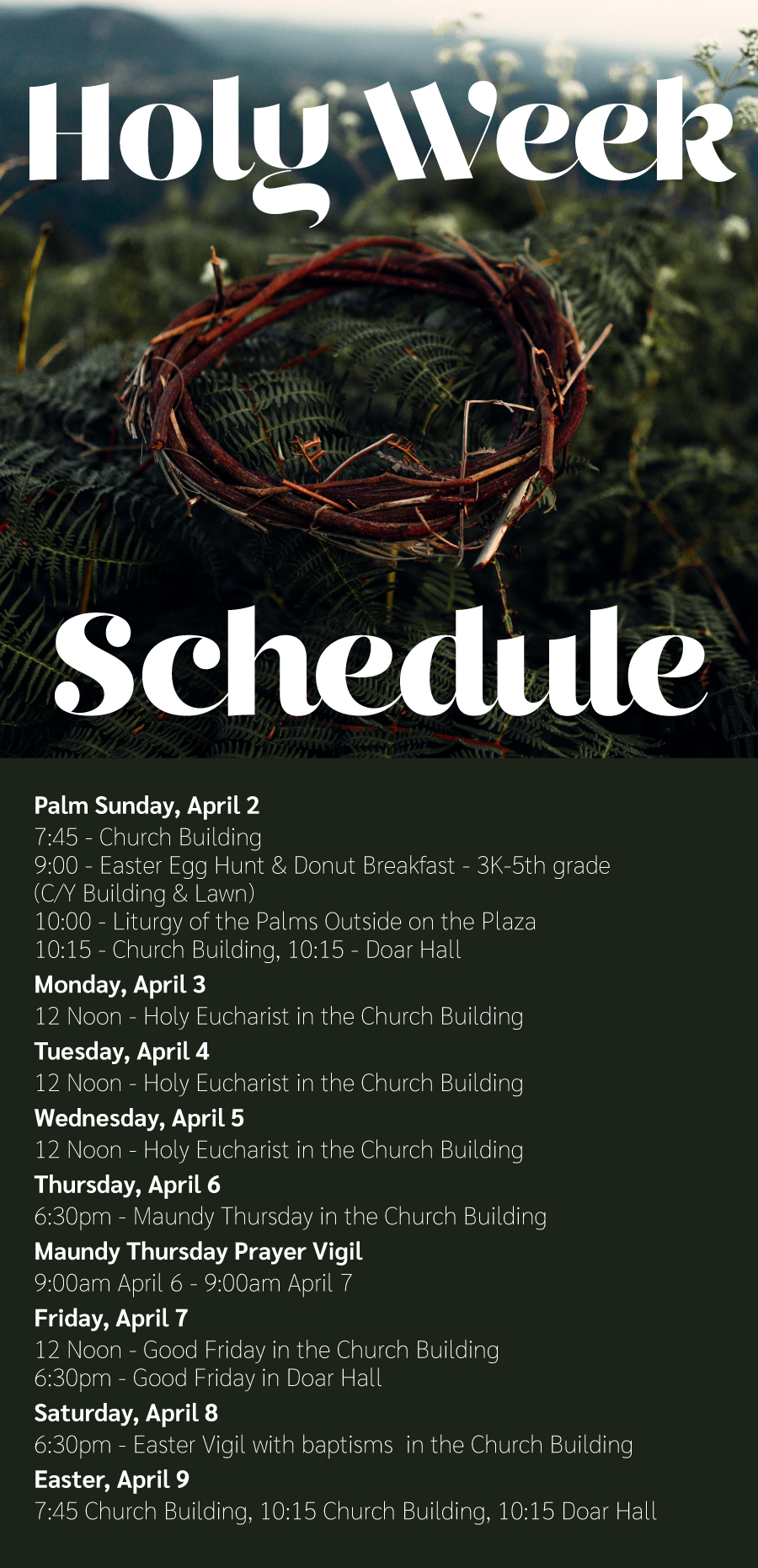 Holy Week Schedule
Join us for Holy Week, April 2-9.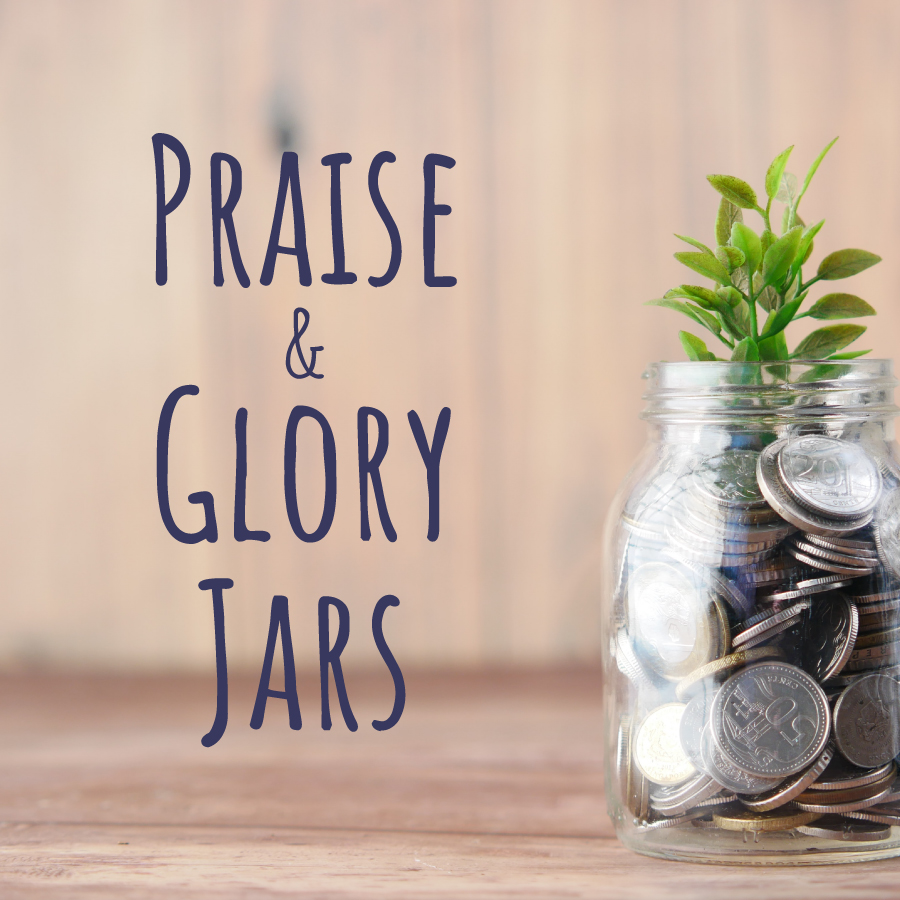 Please return your Praise and Glory Jars on Easter, April 9!
The Anglican Diocese of South Carolina has created a "Jerusalem Fund" to help our brothers and sisters in the diocese to get through their own difficult times. Due to the Supreme Court ruling, several churches have lost vital ministry facilities. Some have lost church buildings, fellowship halls, educational spaces, and rectories. As Lent approaches, please consider setting aside some spare change to be added to our "Praise and Glory" jars. This is a lenten tradition of alms giving. On Easter, to the glory of our Lord, we will have an ingathering of all the gifts and dedicate them toward the "Jerusalem Fund." You may also choose to use the drop-down menu on our church's Shelby giving menu to donate. You may want to use these "Praise and Glory" jars to help educate younger folks on the call that all Christians have to become good stewards over God's resources. Thanks for your prayers and support of those less fortunate than St. Paul's Summerville.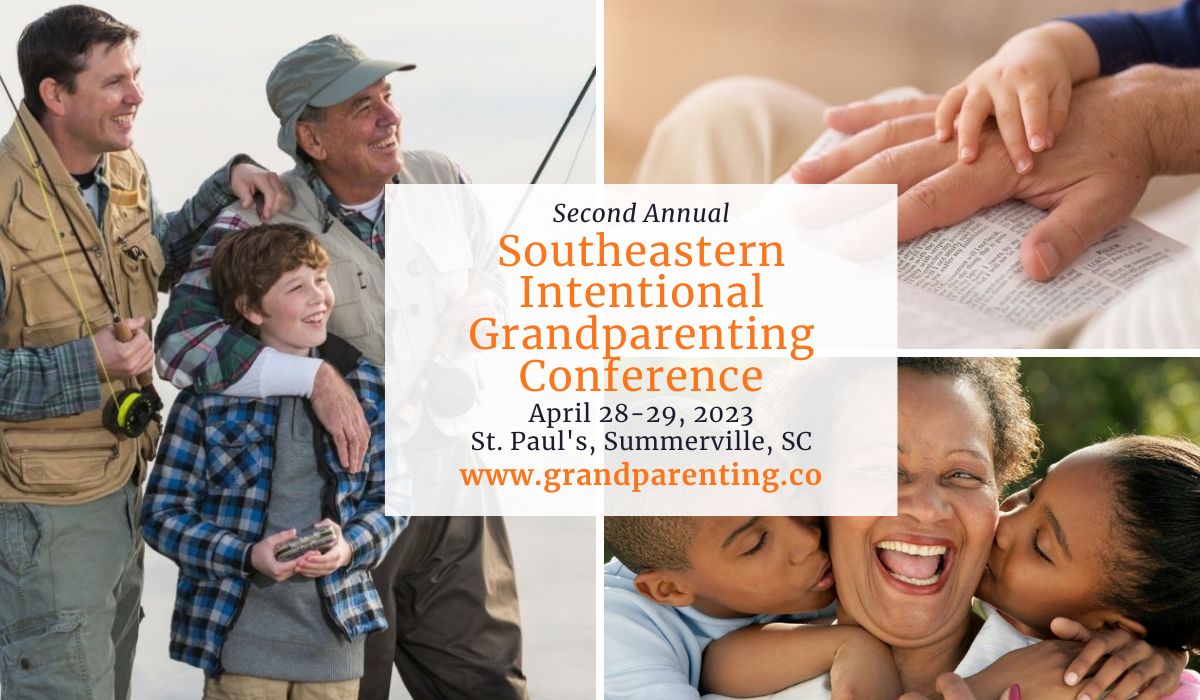 Southeastern Intentional Grandparenting Conference - April 28-29
The Southeastern Intentional Grandparenting Conference is designed to inspire and equip grandparents to pass a legacy of faith to future generations. Grandparents who attend this conference will be encouraged, empowered and equipped to pass their faith to their children and grandchildren to the fourth generation (Psalm 78:1-8). They will receive tools for sharing the Gospel message and their faith stories; speaking blessing; praying effectually, both individually and corporately; and handling difficult relational challenges within their families. This two-day conference is being held April 28-29, 2023, at St. Paul's in conjunction with Family Builder's Ministry. The schedule includes Christ-centered worship, three general sessions and multiple workshops with speakers from around the United States. Click here to learn more and to register!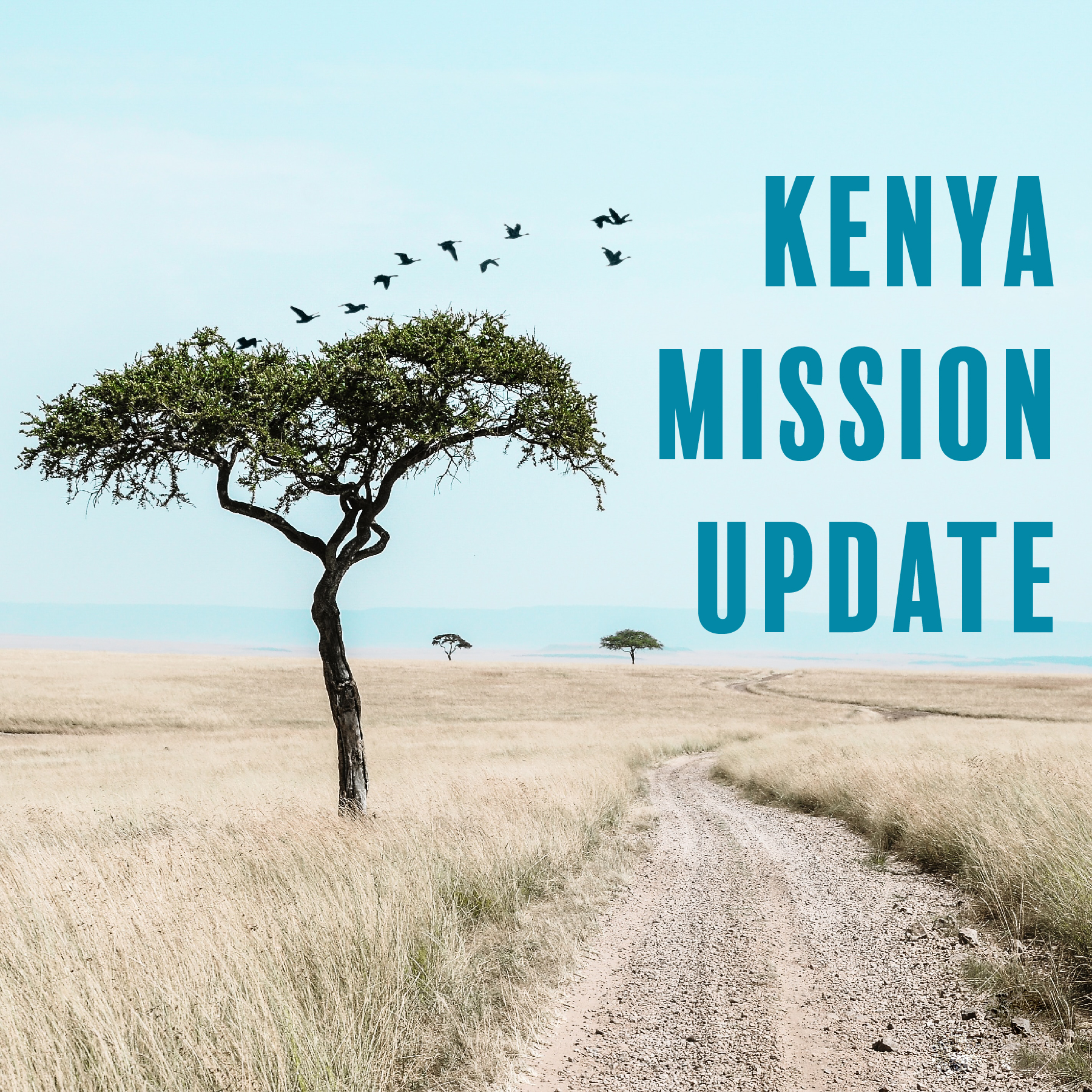 Mark your calendars now for a mission trip to Kenya, led by Fr. Fred, July 10-18, 2023.
Contact FredO@StPaulsSummerville.org to learn more! More information to come!
Our Mission & Vision
Biblically minded – Christ centered – Holy Spirit driven
Our core values at St. Paul's are the unwavering foundations upon which we seek to build Christ's church.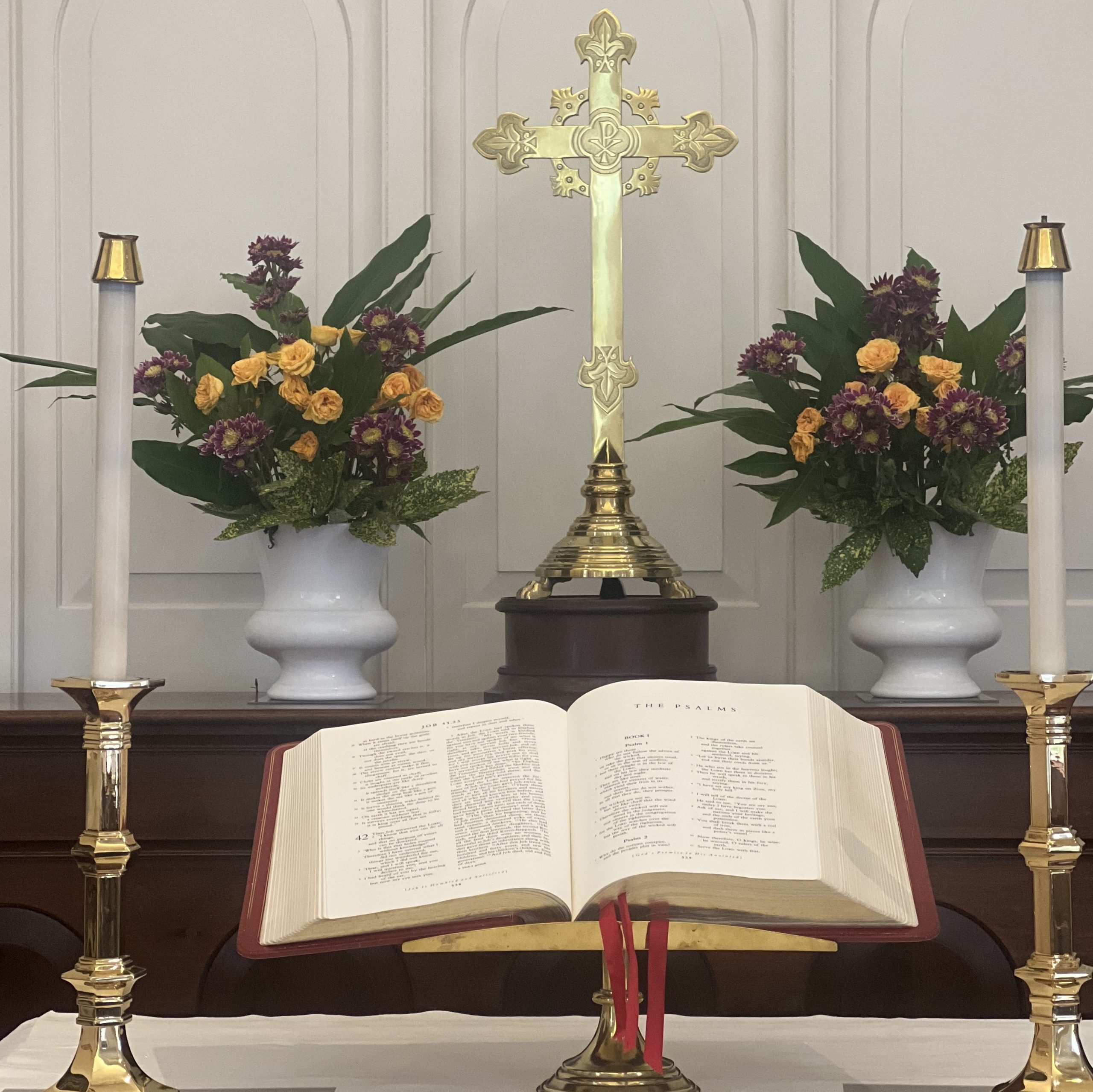 Altar Guild - Invitation to Serve
Healthy liturgy doesn't just happen – it depends on a hidden network of preparation by many people:  priests, musicians, lectors, acolytes, ushers and – Altar Guilds.  Altar Guild members work in teams to prepare the altar with linens, candles, silver, wine and altar hangings.  We prepare the church for the Holy Eucharist, Baptisms, Confirmations, Marriages and Funerals. St. Paul's Altar Guild consists of teams of people who serve on a scheduled basis. You may serve on the Altar Set-up team, the Linen Care team and/or the Flower team. We are always looking for new members, both ladies and gentlemen.  If you feel called to serve in this way, it would be our privilege and delight to welcome you to a uniquely special sacramental ministry to the Lord Jesus and for His people. If you are interested in serving St. Paul's Altar Guild/Linen Team/Flower Team or just want more information, please contact Corey Lutynski (clutynski@yahoo.com) or Nancy Harrison (nghdeh@yahoo.com).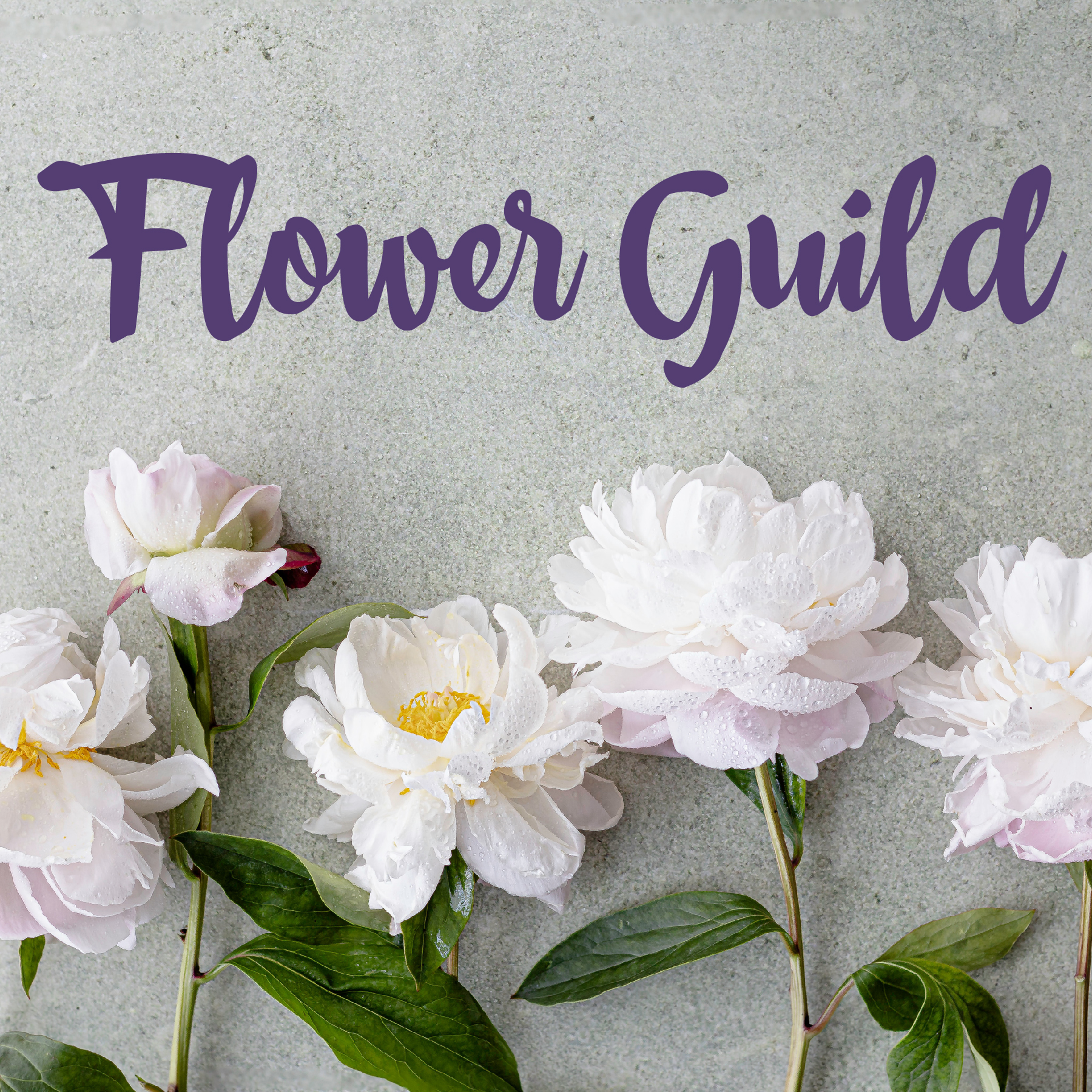 We need you! Some people may never notice the flowers in our worship spaces weekly, but most would notice if they were NOT there to adorn our altars! And at this time, we need your help! No prior experience is necessary and there is no right or wrong way to participate in this vibrant ministry. We work in teams of 2 or 3 members. If there are enough participants, a team may only arrange once every two months or less. Please consider being a part of the Flower Guild, to the glory of God and St. Paul's Summerville! If interested, please contact Beth Szostak at bethfszostak@gmail.com.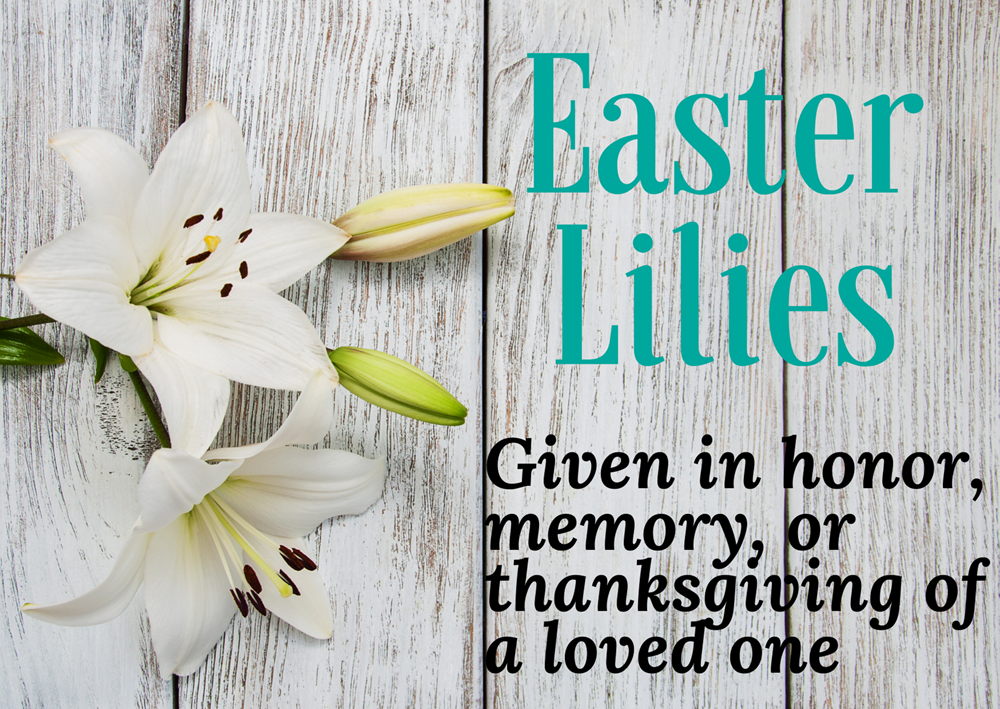 One of St. Paul's wonderful traditions is the dedication of Easter Lilies. If you would like to dedicate a lily in honor, memory, or thanksgiving of a loved one please click here.
Solace - Quiet Prayer in Church Building every Tuesday 10:30-12:30
The Church Building will be open on Tuesdays from 10:30am-12:30pm to individuals for a time of silent prayer and seeking solace. All are welcome.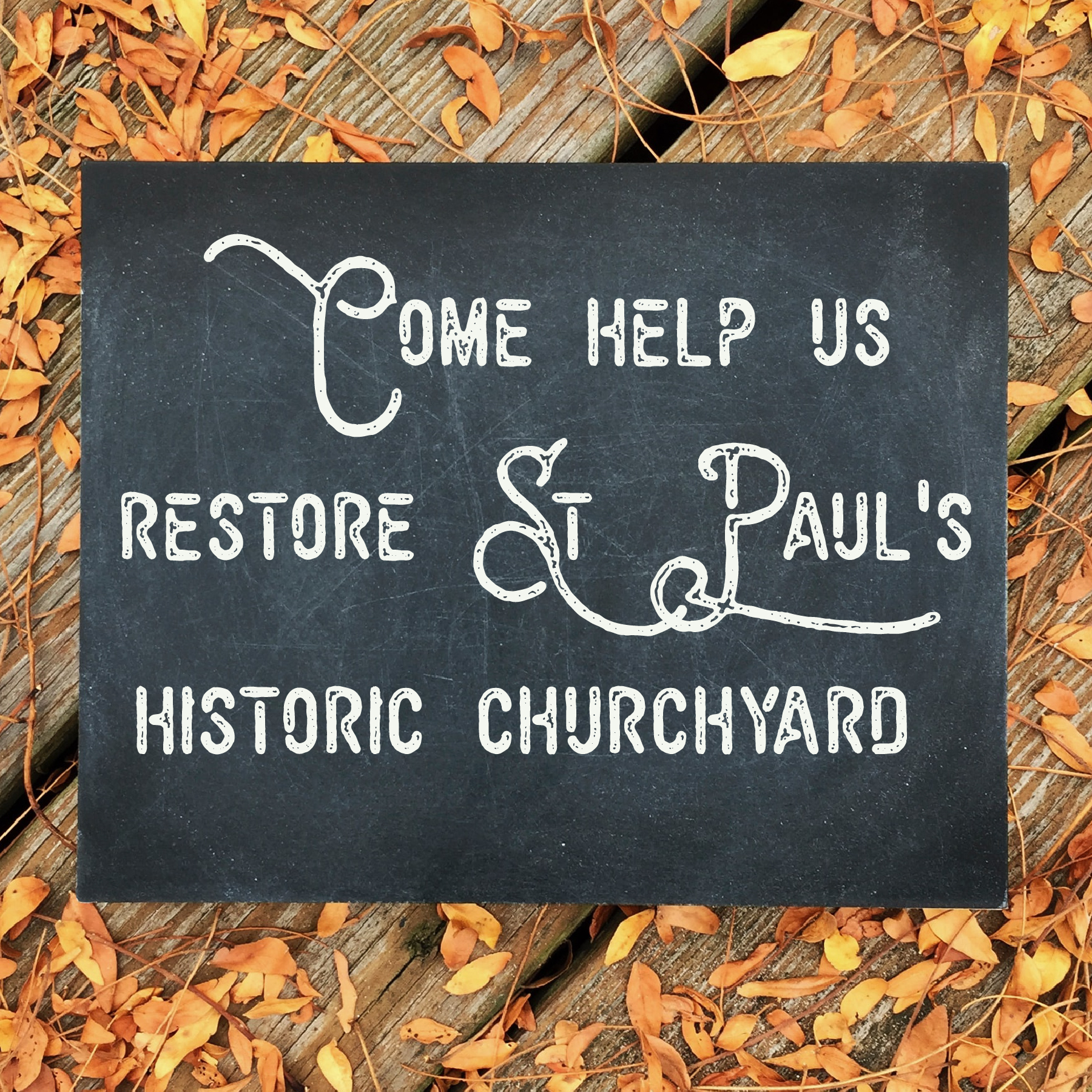 Historic Churchyard Restoration & Preservation
Pick Your Day, Pick Your Hours, Pick Your Spot! We need volunteers to help do yard work to clean up and maintain our beautiful historic Churchyard. If you can donate a few hours, we need you! Email Fr. John to sign up!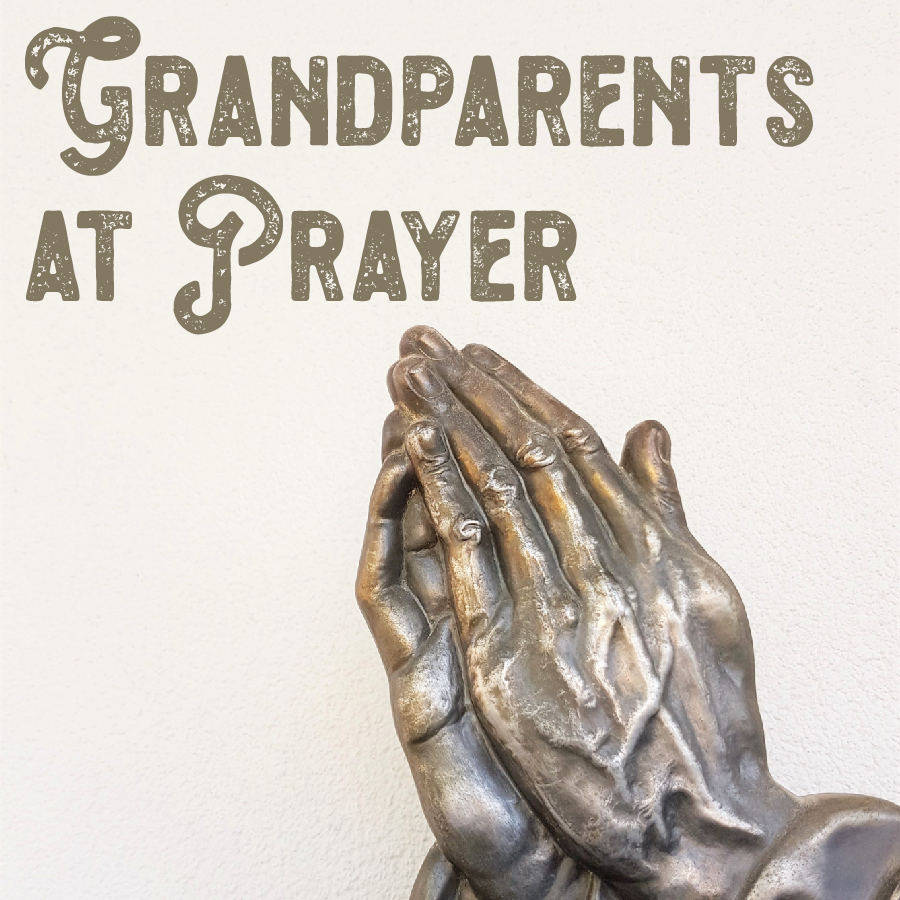 Grandparents @ Prayer - 2nd Monday of each month at 10am
St. Paul's will be reorganizing a Grandparents at Prayer group the second Monday of each month. G@P will meet in the church building at 10 a.m.
Lillian Penner tells us "It is crucial for grandparents to unite in prayer for the hearts and minds of our grandchildren to keep them from falling captive to the enemy's deception and lies.  We are engaged in a spiritual battle that requires the spiritual weapon of prayer."
If you are a grandparent by blood or by circumstance, consider joining us as we come together for guided prayer and fellowship as we pray and intercede for our children, their spouses, our grandchildren and their spouses and our great-grandchildren!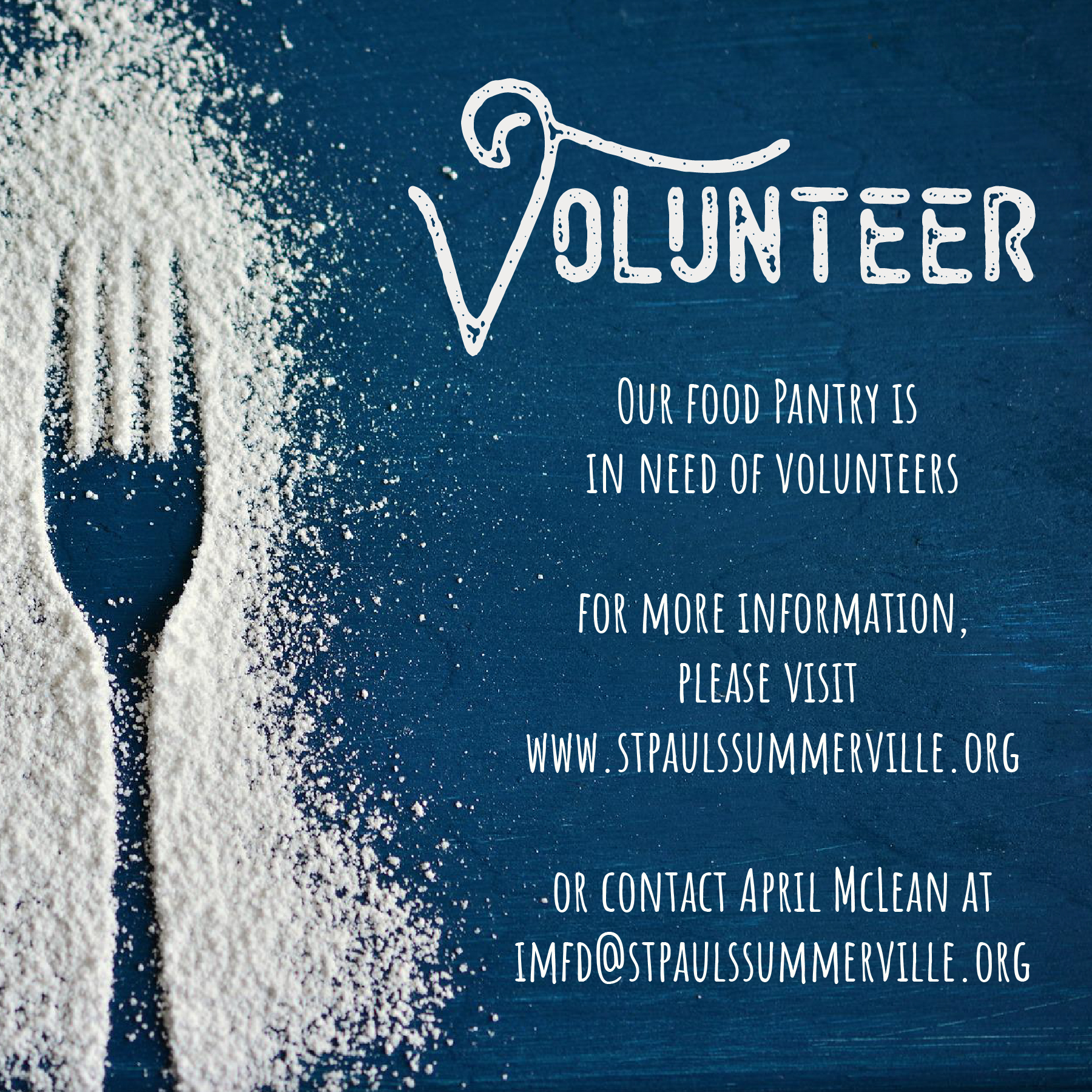 Food Pantry Volunteers Needed
We need volunteers for our Food Pantry. Volunteers are needed Wednesday mornings 9-12 Noon, Wednesday evenings from 5:00-7:30 P.M., and Friday mornings 9-12 Noon. Email April McLean at IMFD@StPaulsSummerville.org to learn more! We also accept donations of white rice, dry pinto beans, canned ravioli, and dry pasta at any time in Skardon Hall. Thank you!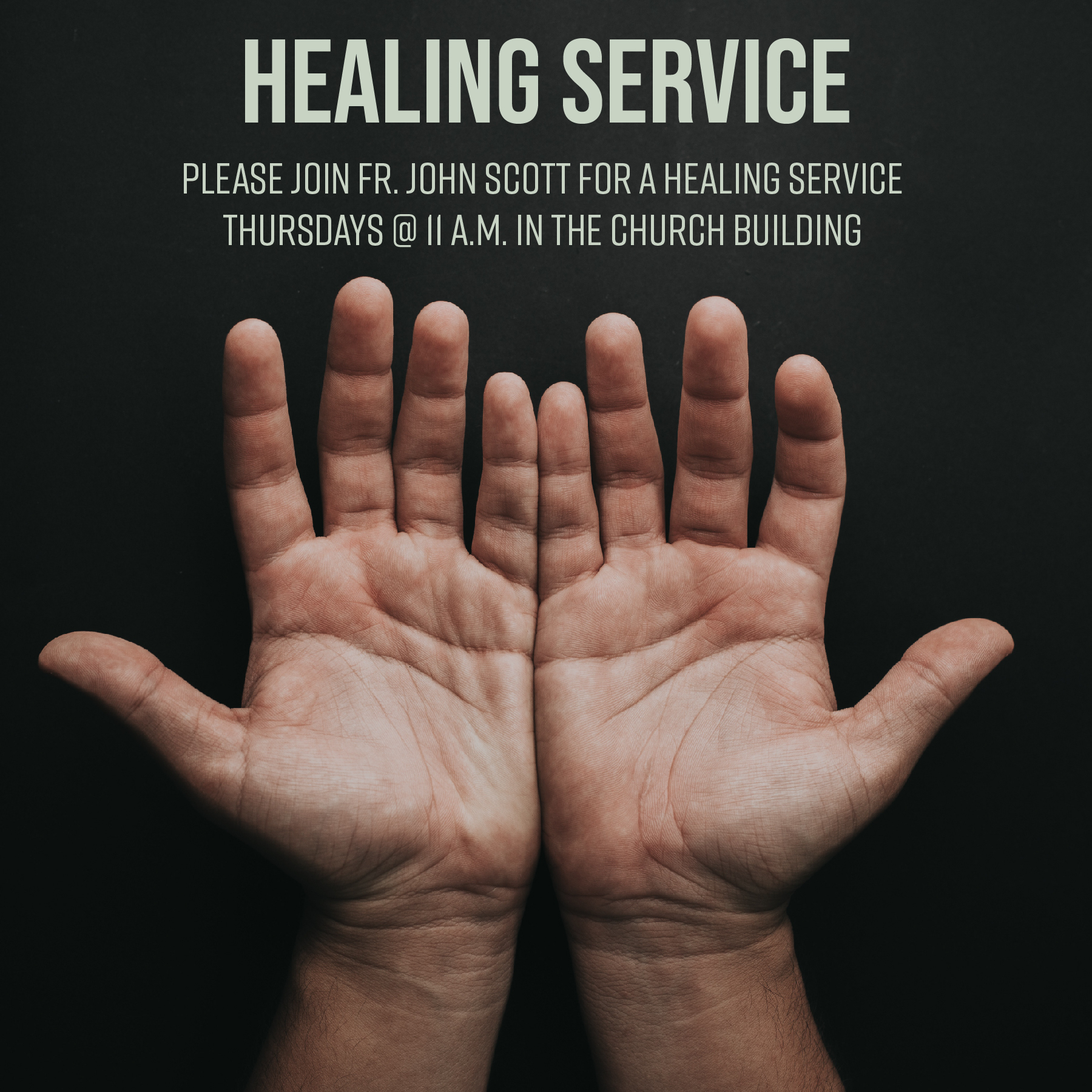 Thursday Morning Healing Service
Join us every Thursday morning in the Church Building at 11am!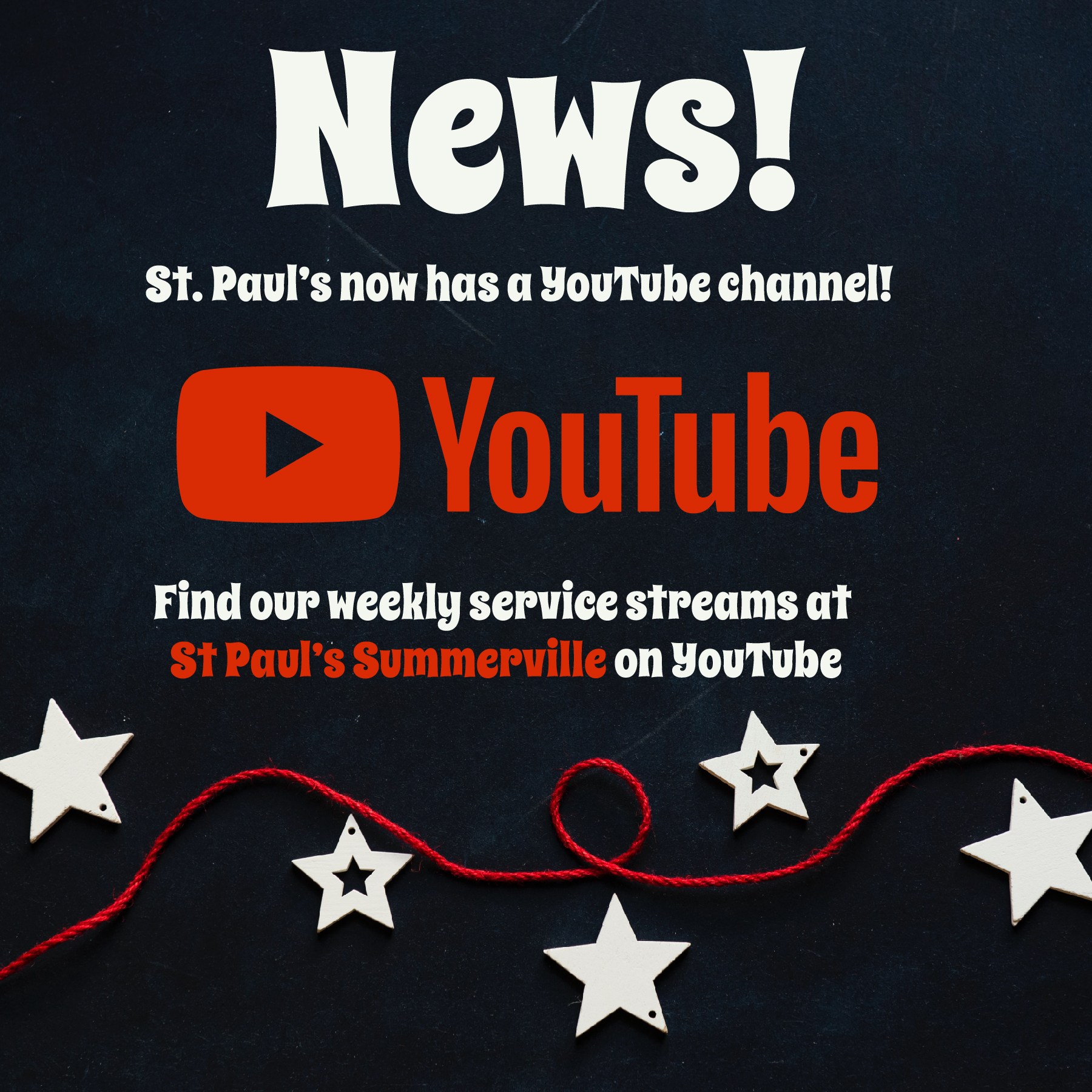 Each Sunday, St. Paul's Livestreams the Doar Hall Contemporary service so you can worship with us even when you can't be here on Sunday morning. We are happy to have a new YouTube channel for those videos!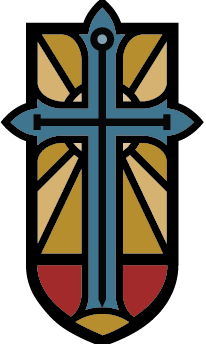 New Here?
We hope to create an atmosphere in which everyone feels welcomed with open arms. We are always excited to have new folks join us for Sunday worship or for any gathering throughout the week. Whether you are new to the area or new to church we hope that you will come for a visit and find a spiritual home and family in St. Paul's.
Small Groups
The perfect way to grow into our church family.
Preschool
St. Paul's CLC serves children ages 18 months to age 5. 
Resources
Want to know more about what we believe? Click here to view our roots.
Ministries
Women, Men, Children's, Young Adults…There is a group for everyone. You belong here!