St. Paul's Anglican
Welcome to St. Paul's Anglican! We're so glad you're here!
Rooted
 

in the past yet relevant today:  St. Paul's

 

sows

 

the Good News of Jesus for all people,

 

cultivates

 

servant leaders, and

 

grows

 

neighborly communities.
Join us for worship each Sunday!
7:45 Traditional Service in Church Building
9:00 Faith Formation for All Ages 
10:15 Traditional Service in Church Building
10:15 Contemporary Service in Doar Hall
Follow us on Social Media:
How to Find Us
Church campus address:
316 W. Carolina Avenue, Summerville, SC 29483
Our Church offices:
Skardon Hall,  111 Waring Street, Summerville, SC 29483
Office Hours:
Monday-Thursday 9:00am-4:30pm
Friday 9:00am-12Noon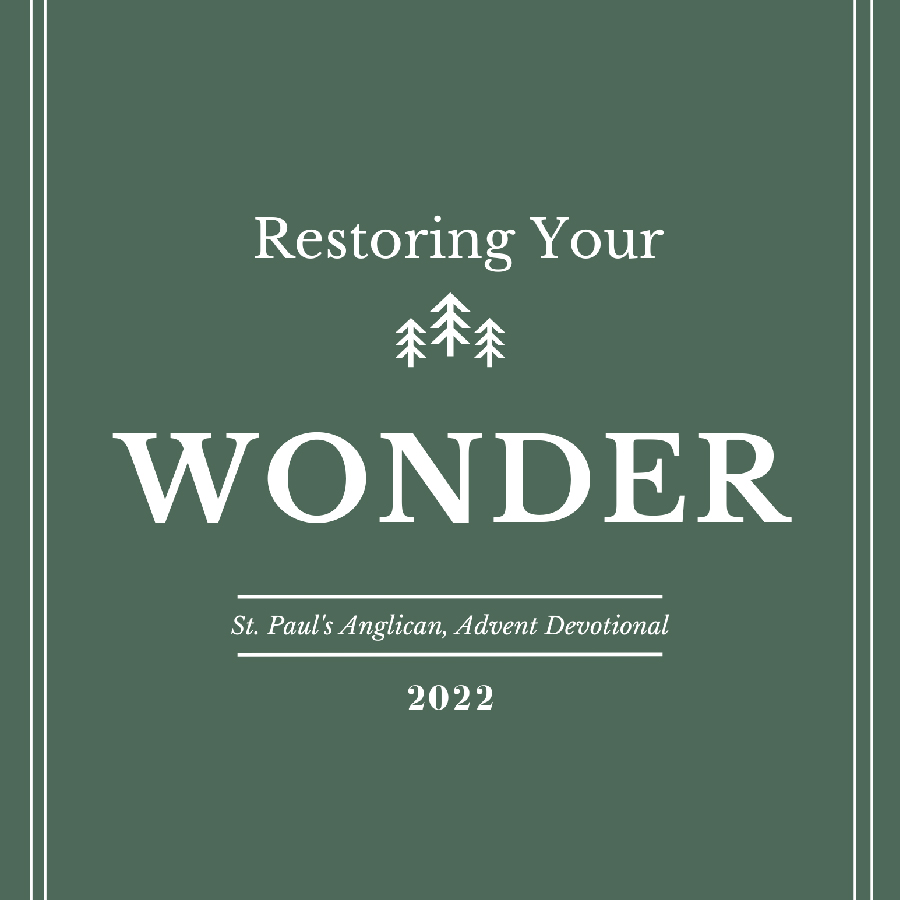 Restoring Your Wonder
St. Paul's very own Advent devotionals are coming soon! As part of the devotional, there is also a family portion each week that will help you create intentional time together.  Printed copies will be available by Nov. 20 for $5 each in the back of Doar Hall, Church Building and in the foyer of Skardon Hall. You can pay on web site, kiosk or cash. Ebooks are free and available for download.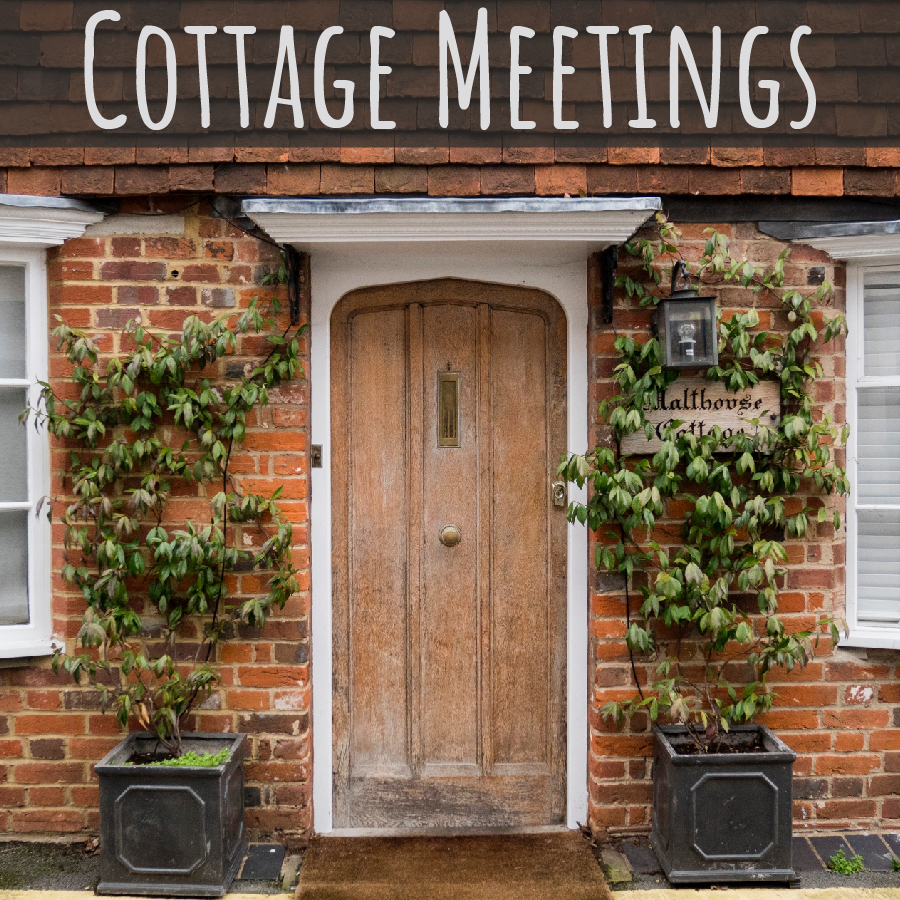 Cottage Meeting - Dec. 4
This meeting is for anyone who has not yet attended one of our smaller cottage gatherings. This is an informational meetings, which allowsus to discuss, in more detail, the "Rise Up and Build" capital campaign. We plan to meet for around 30 minutes. Come with any questions that may be on your heart. On Sunday, Dec. 4 at 11:30 in the Atrium. Keep praying! We look forward to spending time with you all!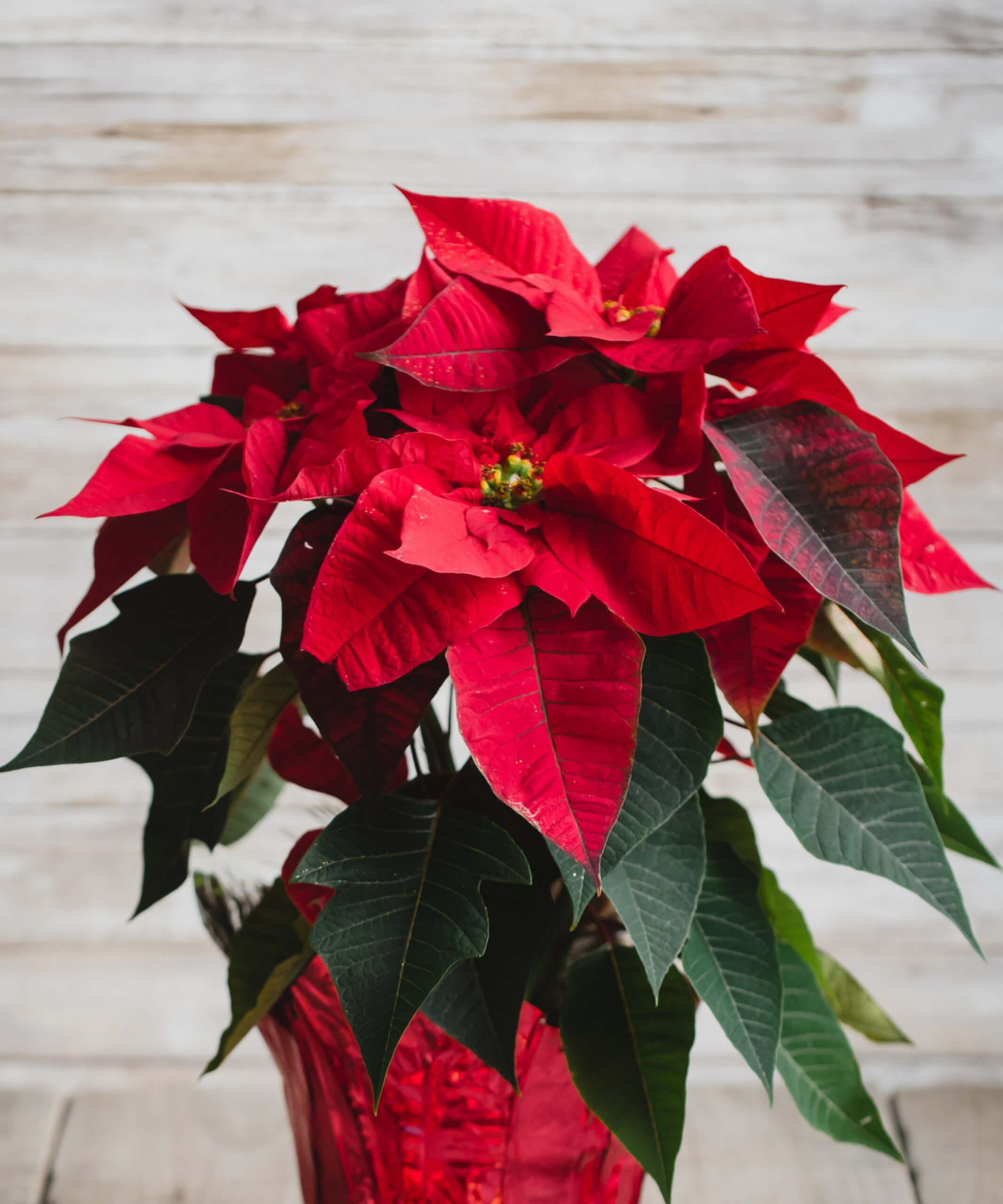 Every Christmas we decorate our church with beautiful live wreaths and poinsettias. You can purchase and dedicate a wreath or poinsettia in honor of, memory of or thankgiving of someone. Click here to purchase and dedicate decorative poinsettias and wreaths. (This is separate and different from the Advent Wreath Making Family event on Nov. 27.) Deadline is Friday, Dec. 16 to have your entries listed in the printed dedication for Christmas services.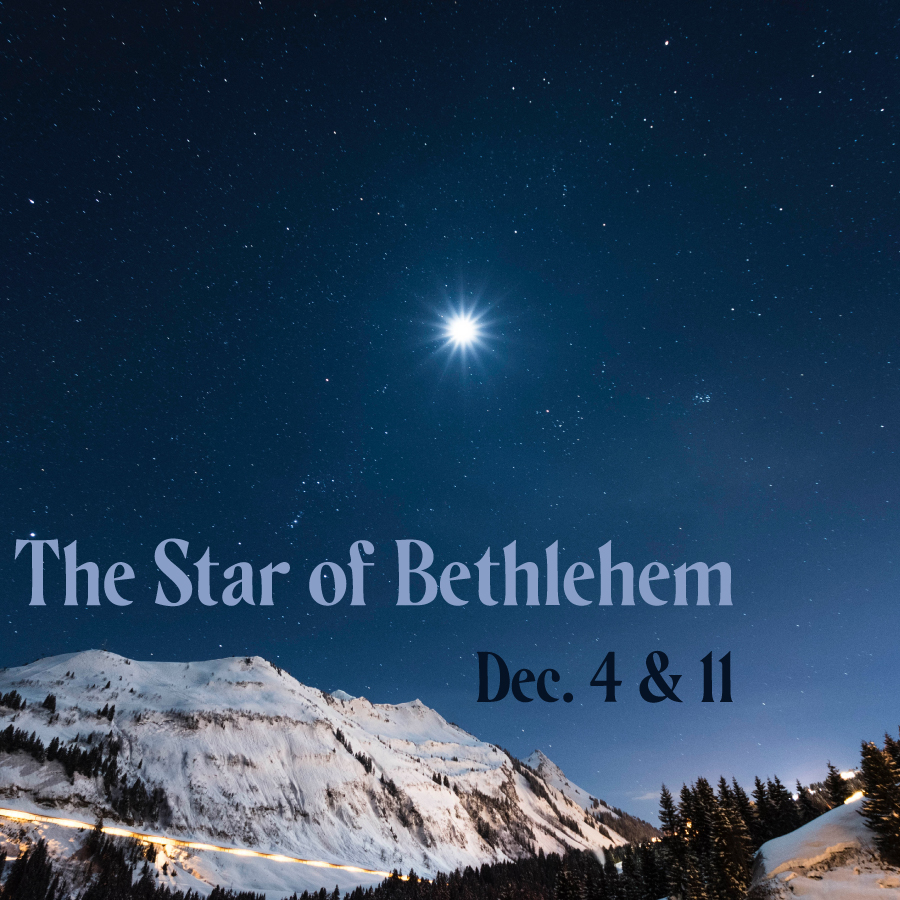 Star of Bethlehem Special Faith Formation Class - Dec. 4 & 11
Dec. 4 & 11- The Star of Bethlehem – 9am, Ambler Hall, Led by Fr. Tripp Jeffords
Learn about the star that announced the birth of Christ. What was it? Where Was it? When was it? Why it matters?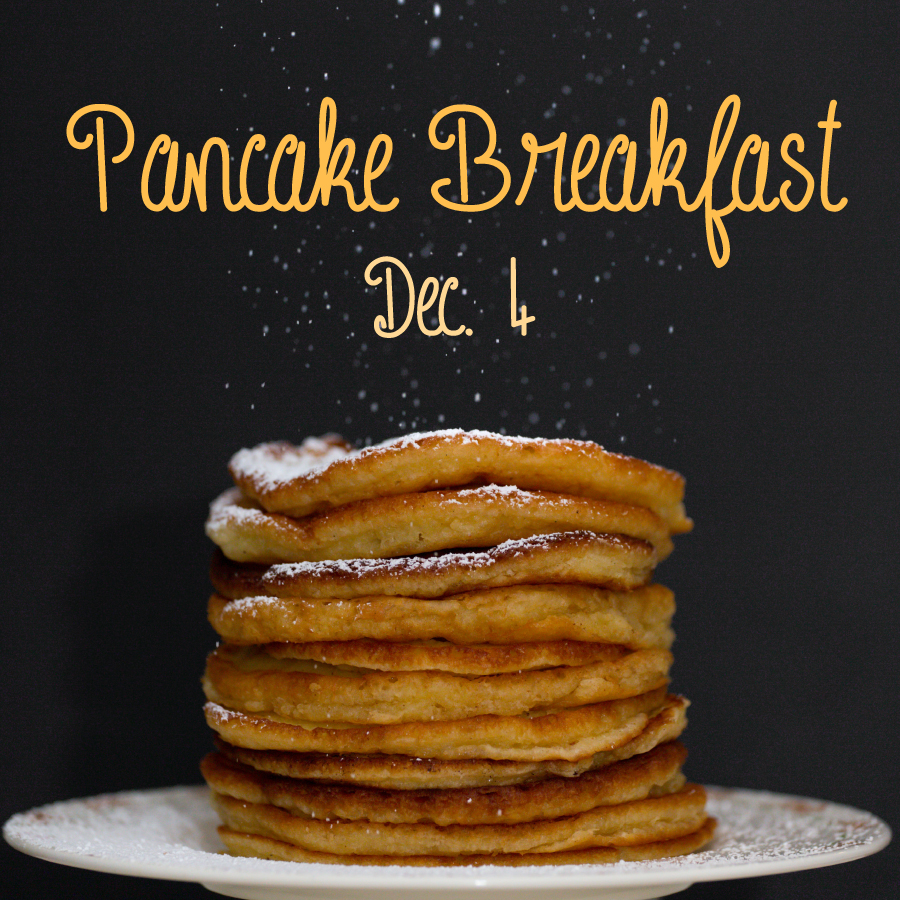 Pancake Breakfast & Very Special Guest - Dec. 4
Dec 4 – Pancake Breakfast & Special Guest, 9-10 am, Atrium
Families, please join us for a pancake breakfast starting at 9 am. A VERY SPECIAL GUEST will join us during breakfast. Everyone welcome!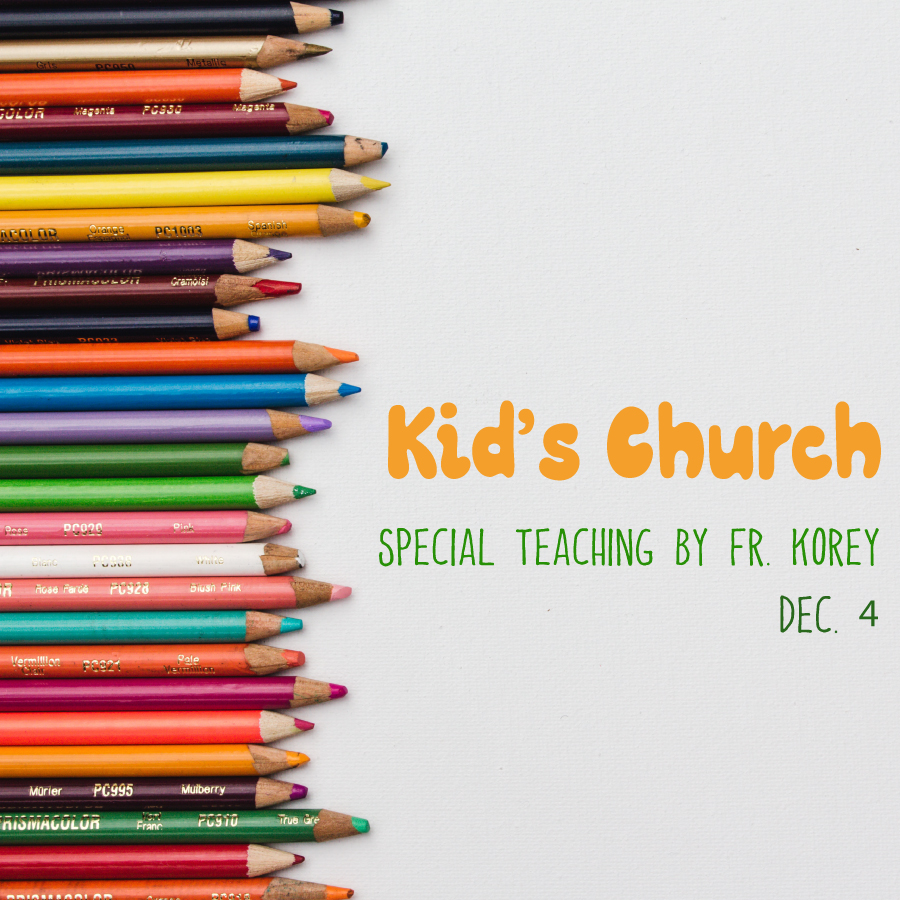 Special Teaching in Children's Church - Dec. 4
Dec 4 – Special Teaching by Father Korey, Children's Church, C/Y Building, 10:15 am
Father Korey will join Children's Ministries during Children's Church to teach a fun, seasonal lesson. Children ages 4k-3rd grade will be together in Chapel.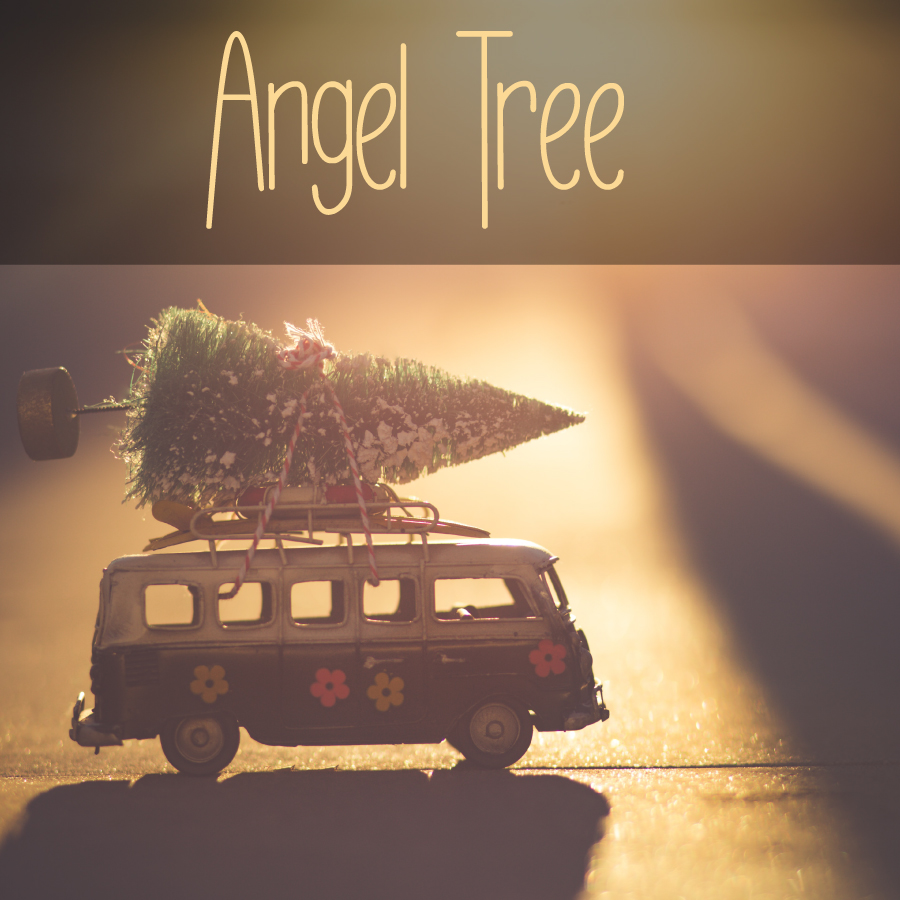 Angel Tree - Gifts Due Back Dec. 7
Angel Tree
St. Paul's is once again providing Christmas presents to children in the DSS foster care system in our area through Angel Tree. Please visit the trees in Doar Hall and Church Building to select an ornament for the child you wish to provide presents for this Christmas. Remember to complete the sign-up sheet so we will know who is providing for each child. Please put all the presents for your child in the same bag and place your child's tag on the bag so we will make sure the presents get to the correct child. Place the presents by the Christmas trees by Dec. 7. Contact Josh Roten at 843-822-9608 with questions.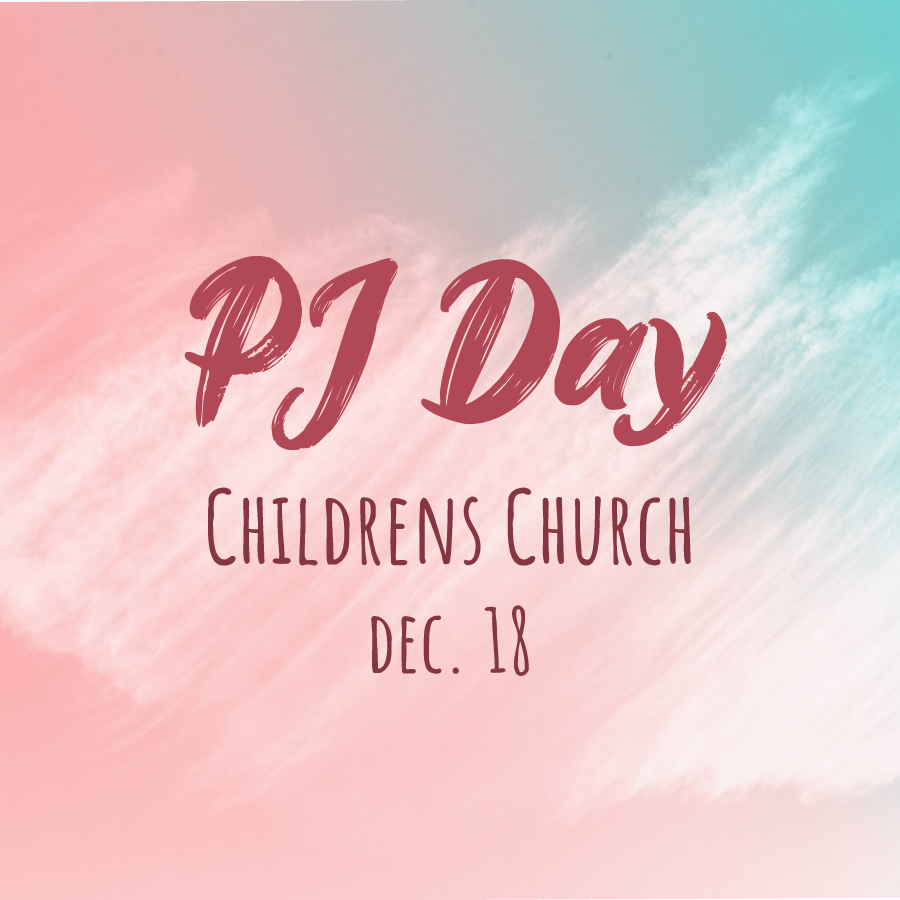 PJ Day in Children's Church - Dec. 18
Dec 18 – PJ DAY, Children's Church, 10:15-11:00, C/Y Building
We encourage all children to wear their favorite PJs (Christmas themed or not) to church. We'll finish our Advent series on The Star followed by a short lesson. Can't wait to see you there! Children ages 4k-3rd grade will be together in Chapel.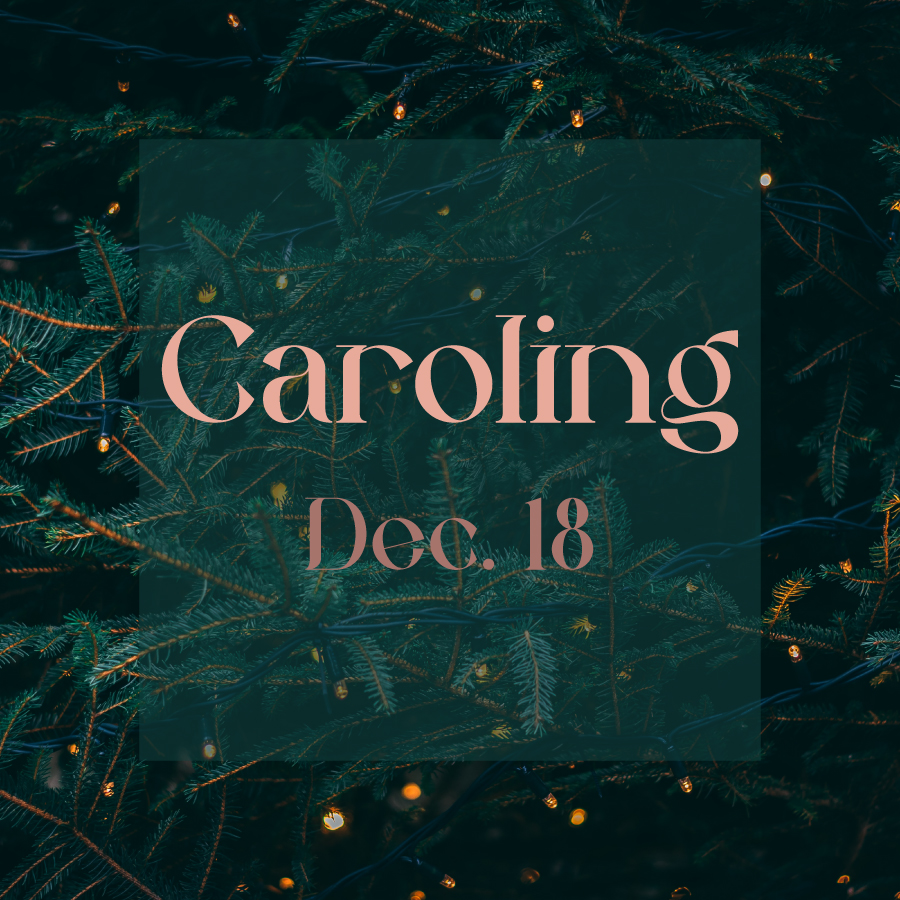 Christmas Caroling - Dec. 18
Dec. 18 – 4pm – Caroling
Join your church family in the back parking lot to carol on foot or golf cart to our neighbors. We will come back to the church for a spaghetti dinner after. Fun for the entire family!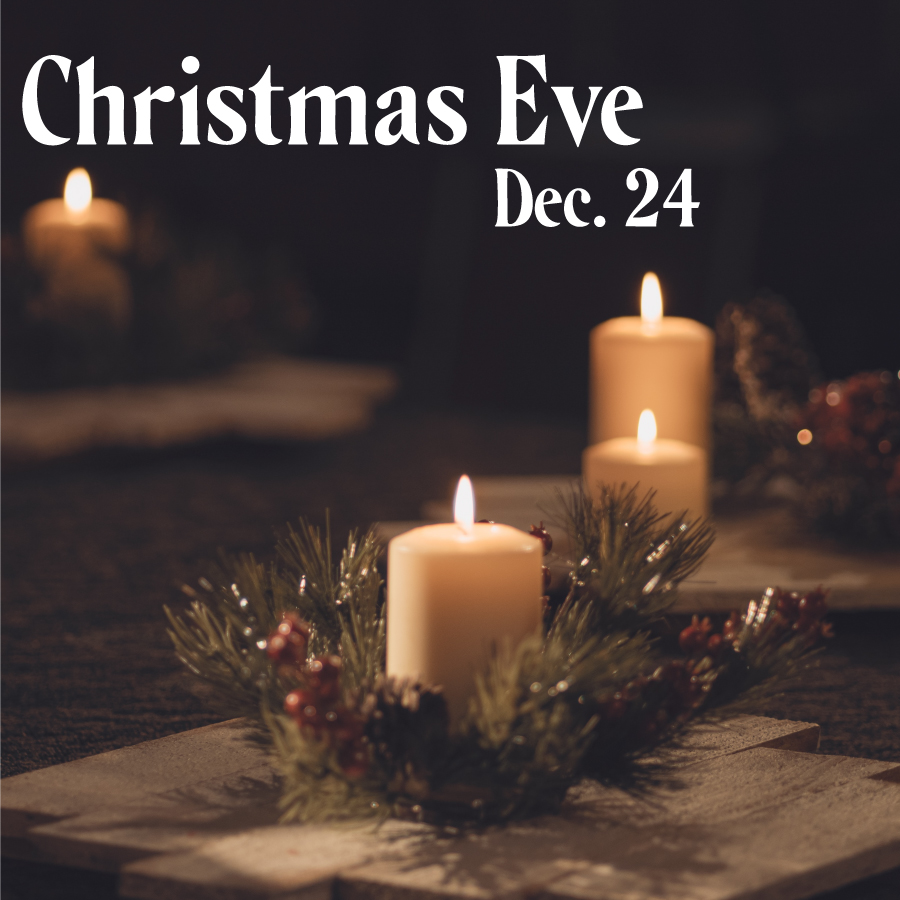 Christmas Eve Services - Dec. 24
5pm – Family Service – Doar Hall
7pm – Traditional Service – Church Building
11pm – Traditional Service –  Church Building
*IMPORTANT: There will be NO Children's Church Dec. 24, 25 or Jan. 1 to allow our staff to enjoy some time off during this holiday season. Praise packs will be available in Doar Hall & the Church Building.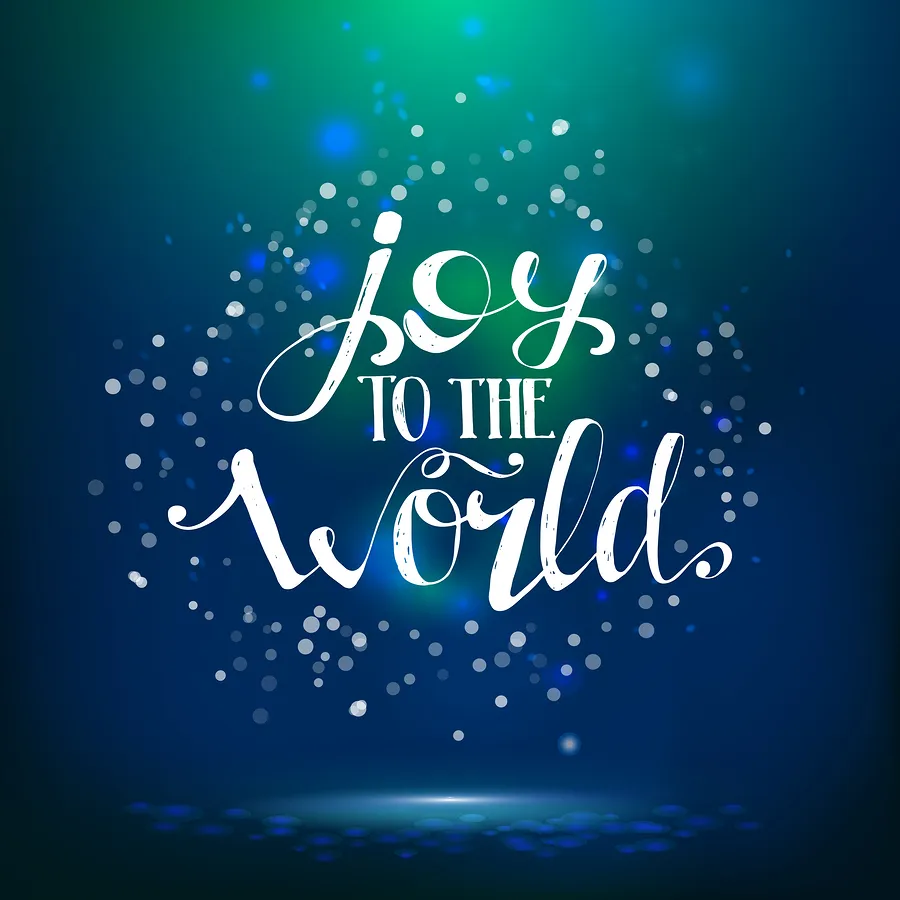 Christmas Day Service - Dec. 25
Dec. 25 – Sunday, Christmas Day*
10:15 – Traditional Service – Church Building
*IMPORTANT: There will be NO Children's Church Dec. 24, 25 or Jan. 1 to allow our staff to enjoy some time off during this holiday season. Praise packs will be available in Doar Hall & the Church Building.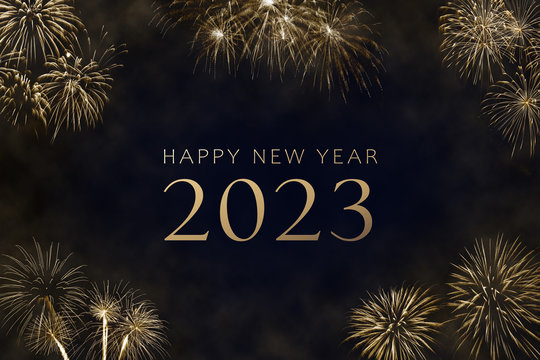 New Year's Day Services - Jan. 1
Jan. 1 – Sunday, New Year's Day Traditional Service*
7:45am Traditional Service, Church Building
Jan. 1 – Sunday, New Year's Day 10:15am Combined Lessons & Carols, Doar Hall*
Join us for a combined service in Doar Hall led by both Sharon and the traditional Festival Choir and Bonnie and the contemporary Praise Team! There's no college football on New Year's Day this year, so come sing carols and worship the Newborn King with us! (No 10:15 Church Building service this day.)
*IMPORTANT: There will be NO Children's Church Dec. 24, 25 or Jan. 1 to allow our staff to enjoy some time off during this holiday season. Praise packs will be available in Doar Hall & the Church Building.
Our Mission & Vision
Biblically minded – Christ centered – Holy Spirit driven
Our core values at St. Paul's are the unwavering foundations upon which we seek to build Christ's church.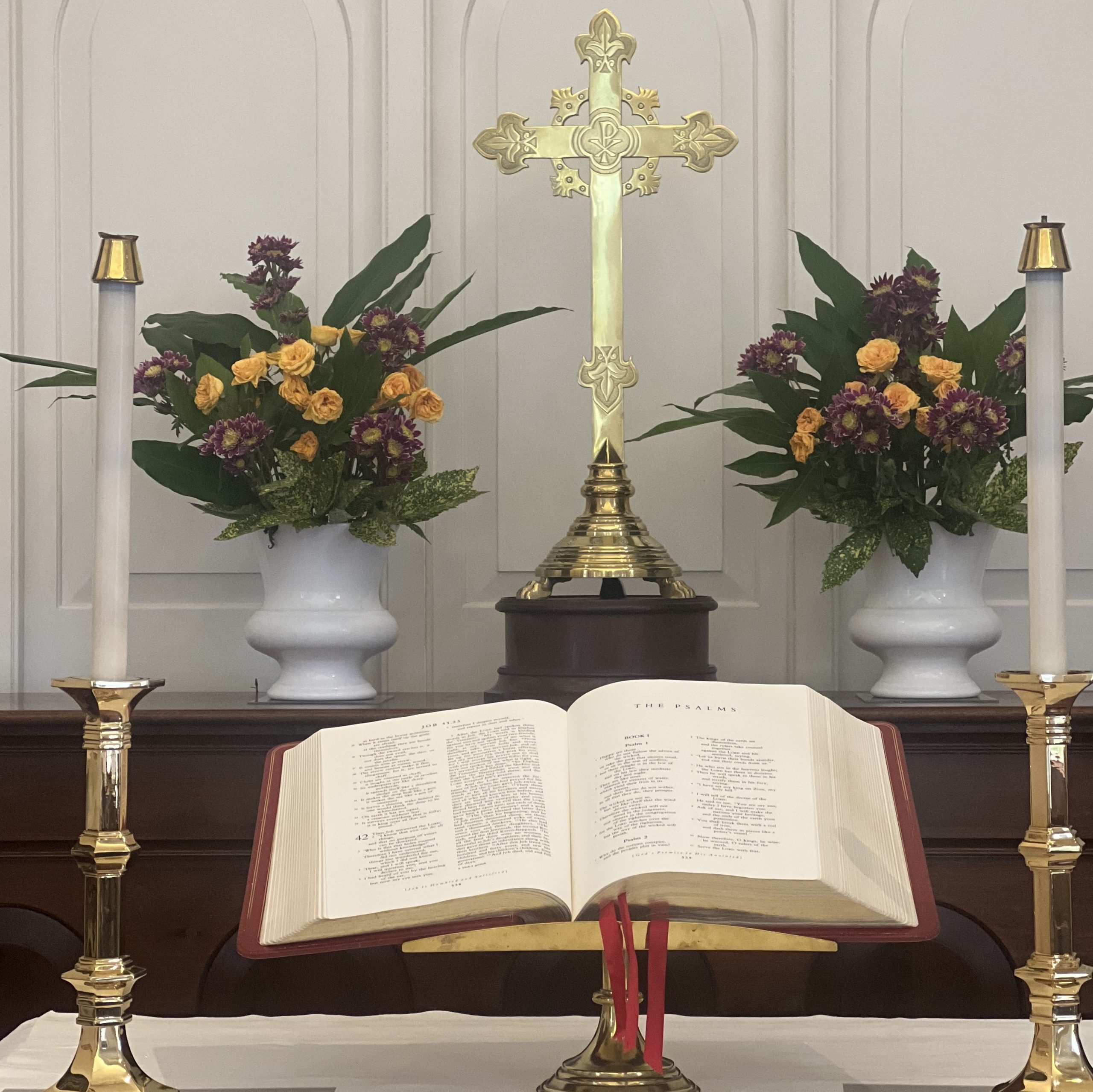 Altar Guild - Invitation to Serve
Healthy liturgy doesn't just happen – it depends on a hidden network of preparation by many people:  priests, musicians, lectors, acolytes, ushers and – Altar Guilds.  Altar Guild members work in teams to prepare the altar with linens, candles, silver, wine and altar hangings.  We prepare the church for the Holy Eucharist, Baptisms, Confirmations, Marriages and Funerals. St. Paul's Altar Guild consists of teams of people who serve on a scheduled basis. You may serve on the Altar Set-up team, the Linen Care team and/or the Flower team. We are always looking for new members, both ladies and gentlemen.  If you feel called to serve in this way, it would be our privilege and delight to welcome you to a uniquely special sacramental ministry to the Lord Jesus and for His people. If you are interested in serving St. Paul's Altar Guild/Linen Team/Flower Team or just want more information, please contact Corey Lutynski (clutynski@yahoo.com) or Nancy Harrison (nghdeh@yahoo.com).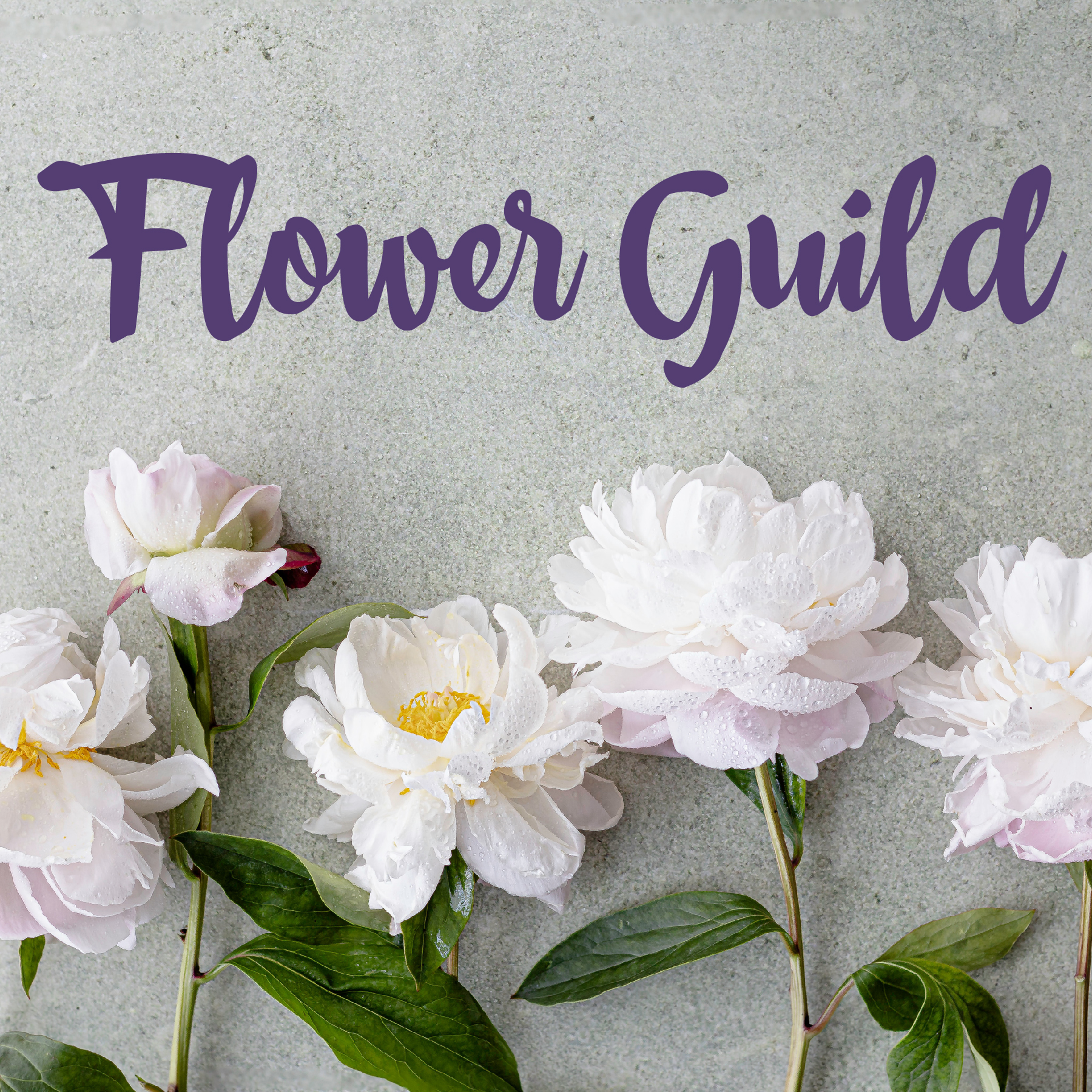 We need you! Some people may never notice the flowers in our worship spaces weekly, but most would notice if they were NOT there to adorn our altars! And at this time, we need your help! No prior experience is necessary and there is no right or wrong way to participate in this vibrant ministry. We work in teams of 2 or 3 members. If there are enough participants, a team may only arrange once every two months or less. Please consider being a part of the Flower Guild, to the glory of God and St. Paul's Summerville! If interested, please contact Beth Szostak at bethfszostak@gmail.com.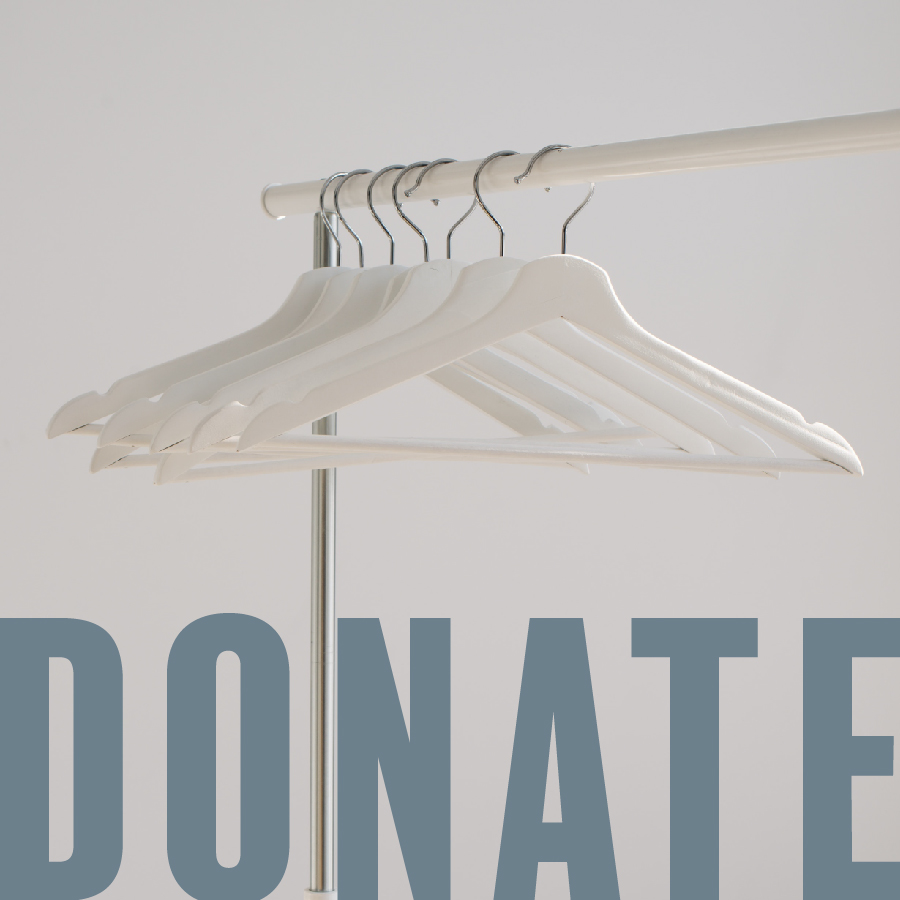 Clothing Closet Needs Winter Clothes
Clothing Closet is now accepting donations. We need children's clothing, as well as coats and blankets for winter. Drop off in Skardon Hall.
Solace - Quiet Prayer in Church Building every Tuesday 10:30-12:30
The Church Building will be open on Tuesdays from 10:30am-12:30pm to individuals for a time of silent prayer and seeking solace. All are welcome.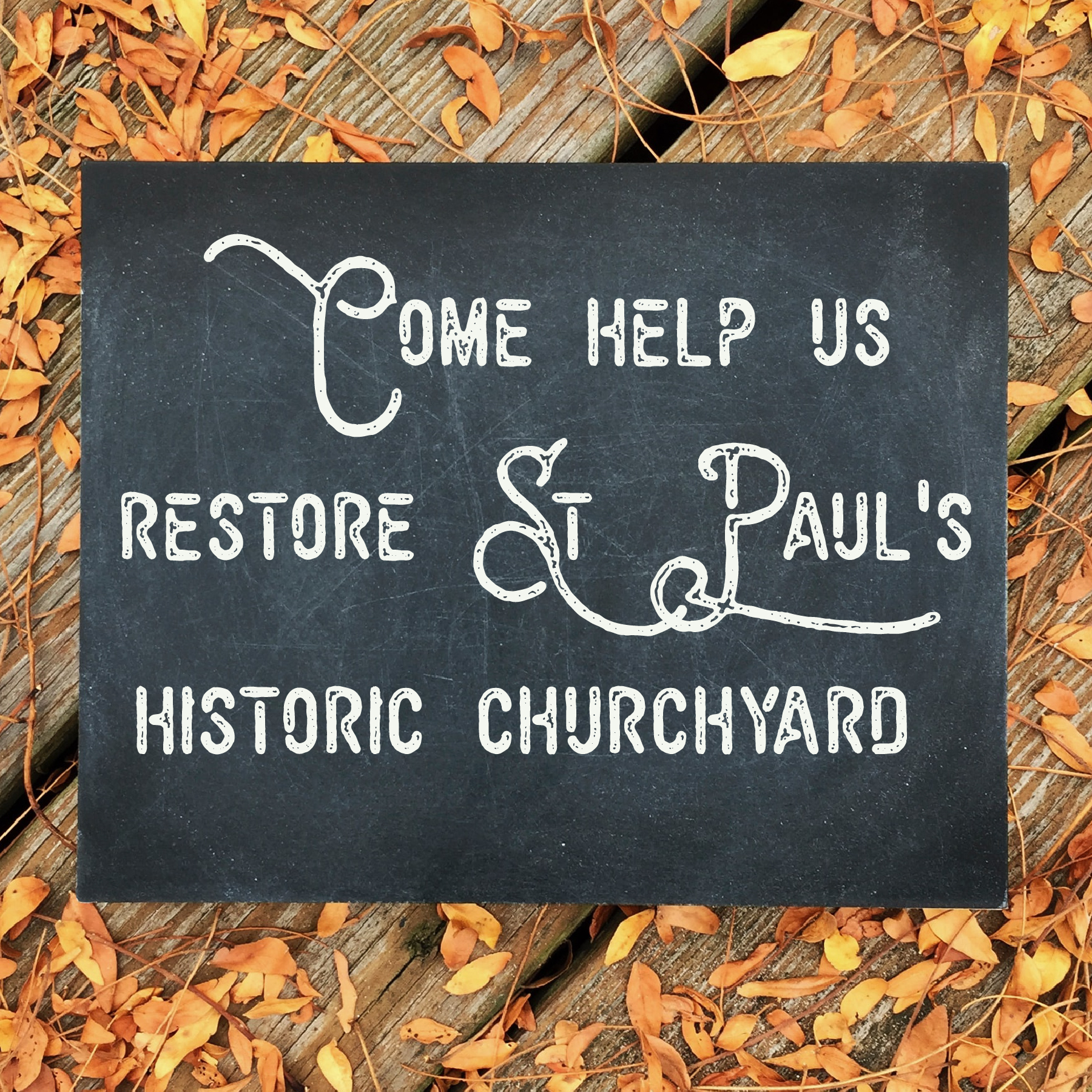 Historic Churchyard Restoration & Preservation
Pick Your Day, Pick Your Hours, Pick Your Spot! We need volunteers to help do yard work to clean up and maintain our beautiful historic Churchyard. If you can donate a few hours, we need you! Email Fr. John to sign up!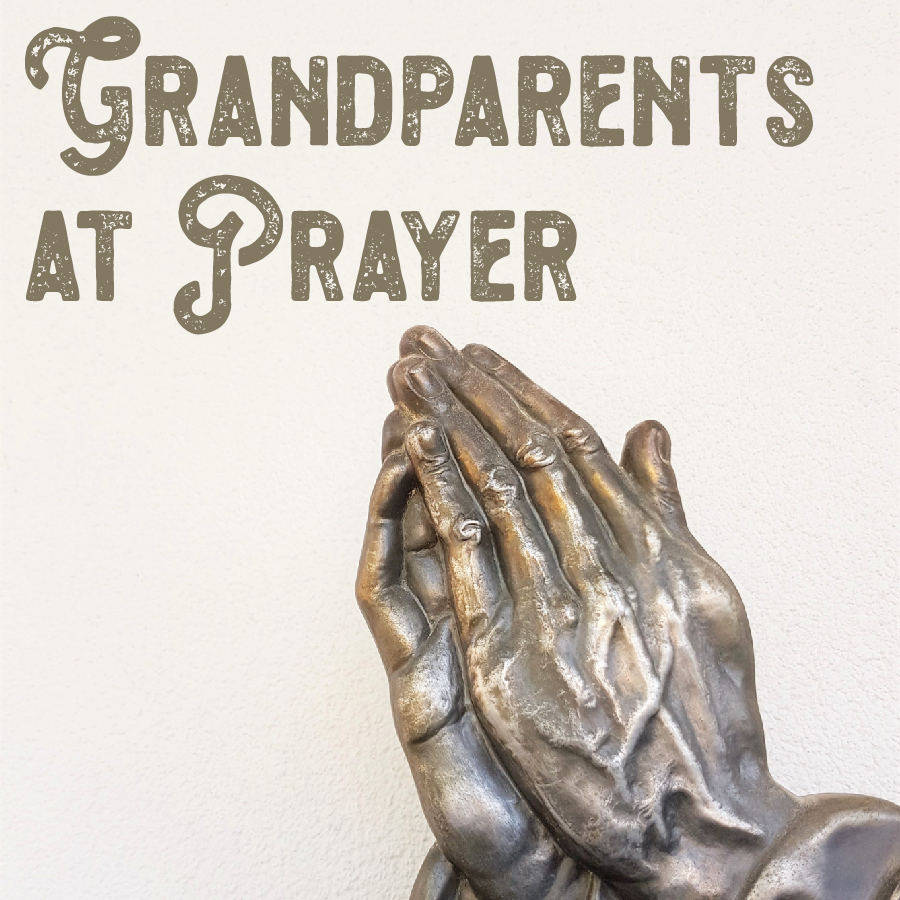 Grandparents @ Prayer - 2nd Monday of each month at 10am
St. Paul's will be reorganizing a Grandparents at Prayer group the second Monday of each month. G@P will meet in the church building at 10 a.m.
Lillian Penner tells us "It is crucial for grandparents to unite in prayer for the hearts and minds of our grandchildren to keep them from falling captive to the enemy's deception and lies.  We are engaged in a spiritual battle that requires the spiritual weapon of prayer."
If you are a grandparent by blood or by circumstance, consider joining us as we come together for guided prayer and fellowship as we pray and intercede for our children, their spouses, our grandchildren and their spouses and our great-grandchildren!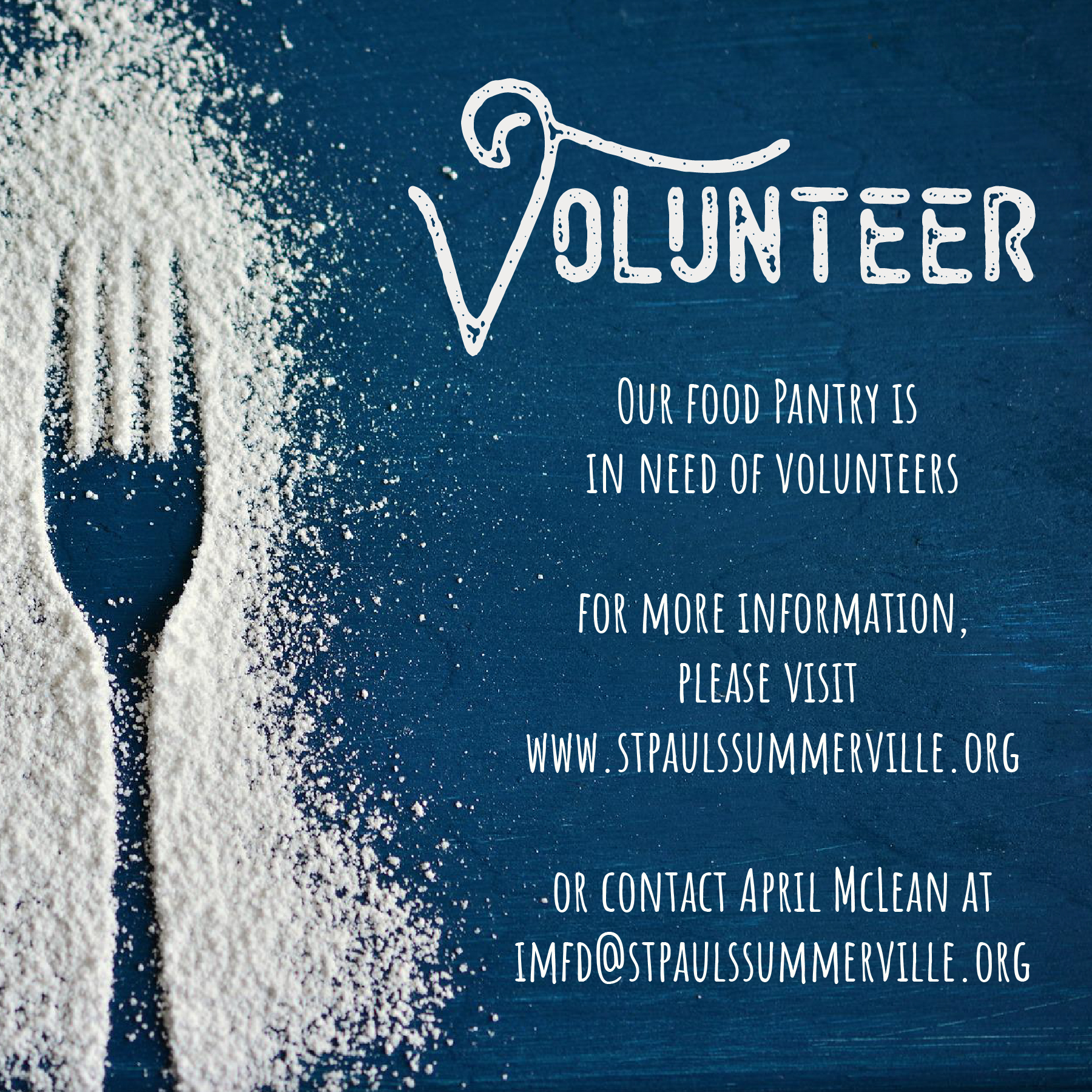 Food Pantry Volunteers Needed
We need volunteers for our Food Pantry. Volunteers are needed Wednesday mornings 9-12 Noon, Wednesday evenings from 5:00-7:30 P.M., and Friday mornings 9-12 Noon. Email April McLean at IMFD@StPaulsSummerville.org to learn more! We also accept donations of white rice, dry pinto beans, canned ravioli, and dry pasta at any time in Skardon Hall. Thank you!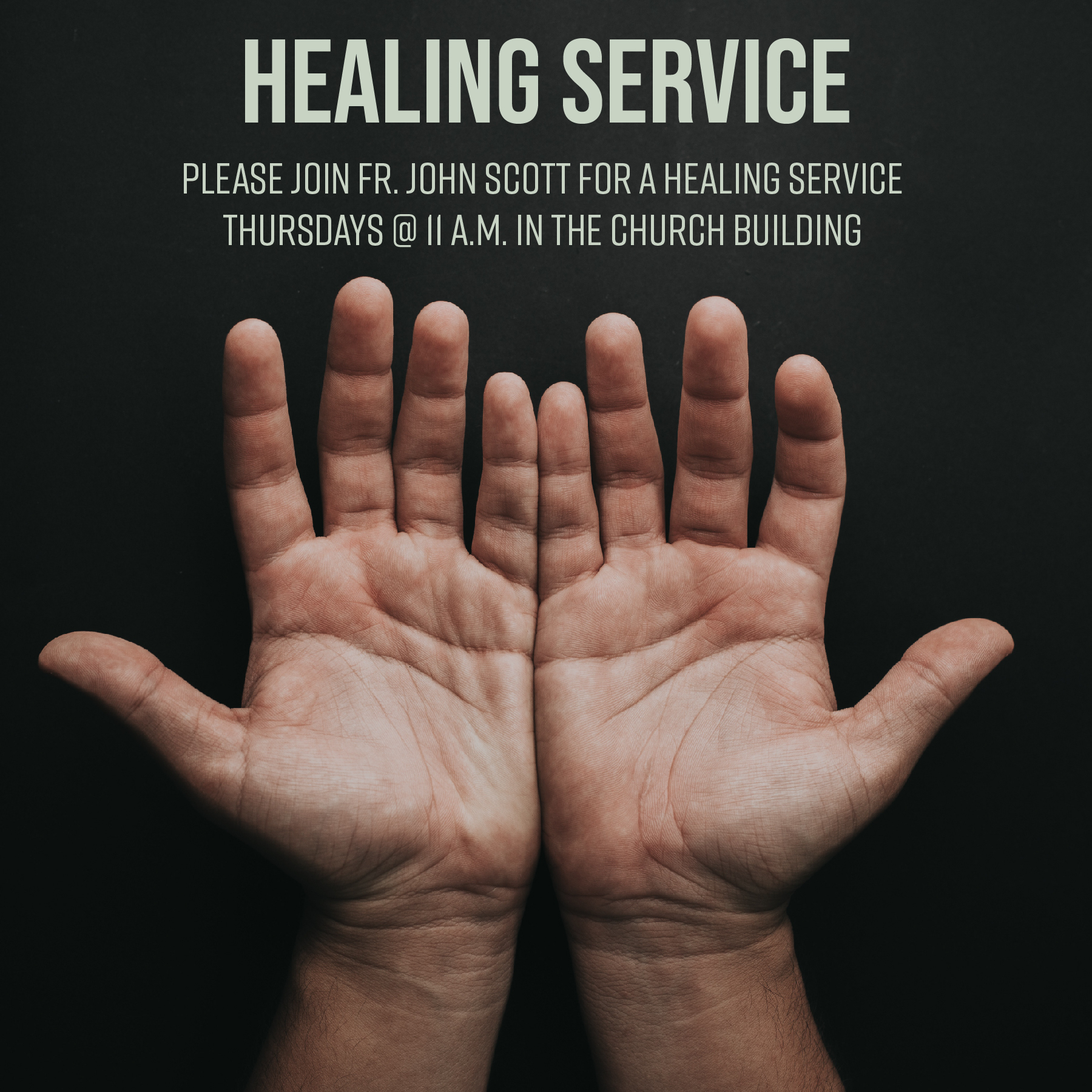 Thursday Morning Healing Service
Join us every Thursday morning in the Church Building at 11am!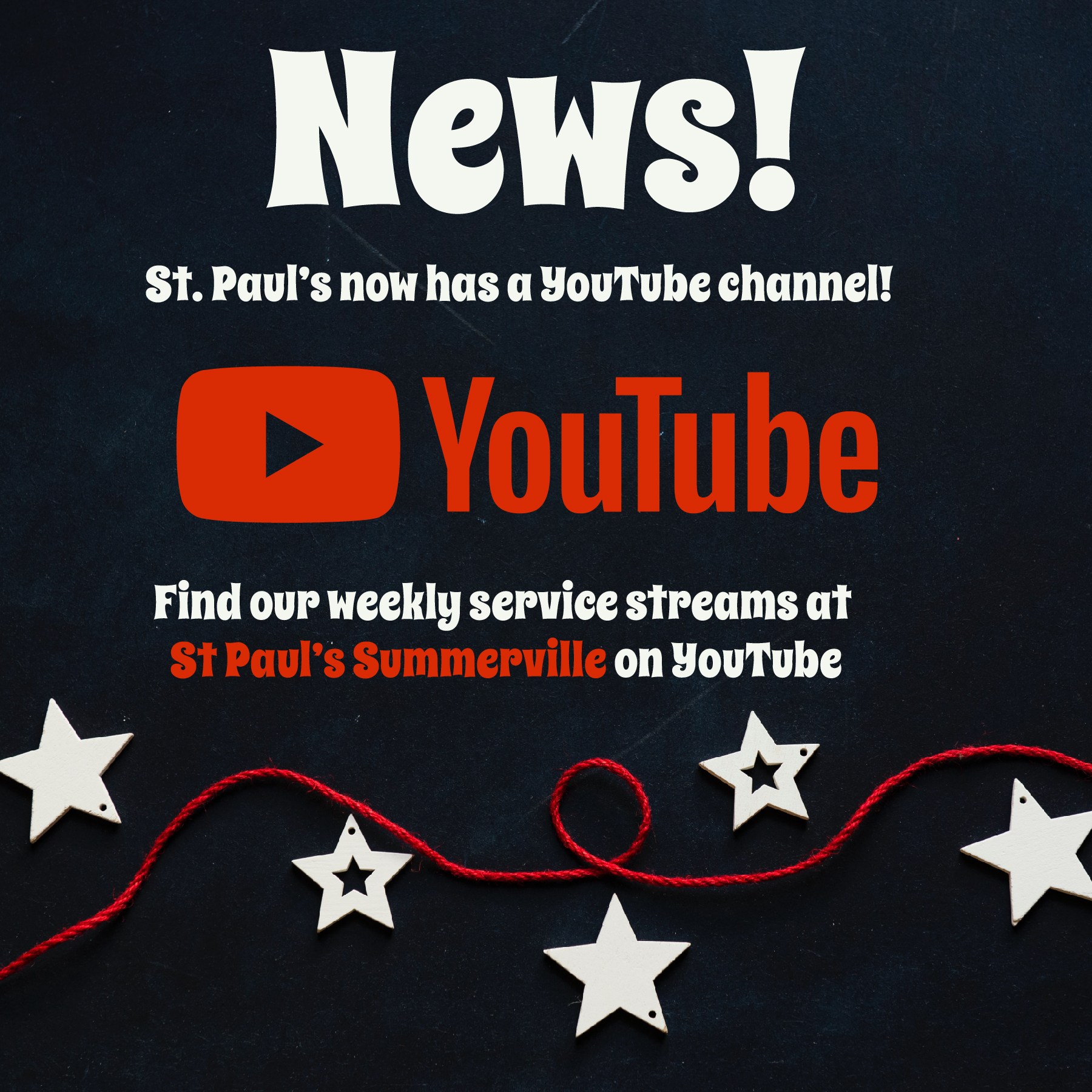 Each Sunday, St. Paul's Livestreams the Doar Hall Contemporary service so you can worship with us even when you can't be here on Sunday morning. We are happy to have a new YouTube channel for those videos!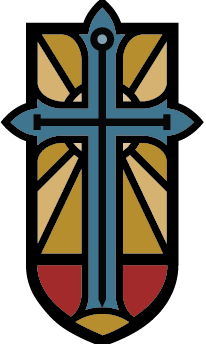 New Here?
We hope to create an atmosphere in which everyone feels welcomed with open arms. We are always excited to have new folks join us for Sunday worship or for any gathering throughout the week. Whether you are new to the area or new to church we hope that you will come for a visit and find a spiritual home and family in St. Paul's.
Small Groups
The perfect way to grow into our church family.
Preschool
St. Paul's CLC serves children ages 18 months to age 5. 
Resources
Want to know more about what we believe? Click here to view our roots.
Ministries
Women, Men, Children's, Young Adults…There is a group for everyone. You belong here!