St. Paul's Anglican
Welcome to St. Paul's Anglican! We're so glad you're here!
Church campus address:
316 W. Carolina Street, Summerville, SC 29483
Our Church offices:

Skardon Hall,  111 Waring Street, Summerville, SC 29483
Office Hours
Monday-Thursday 9:00am-4:30pm
Friday 9:00am-12:00Noon
Summer Hours – May 31-July 31
Monday-Thursday 9:00am-1:00pm
Friday 9:00am-12Noon
Rooted
 

in the past yet relevant today:  St. Paul's

 

sows

 

the Good News of Jesus for all people,

 

cultivates

 

servant leaders, and

 

grows

 

neighborly communities.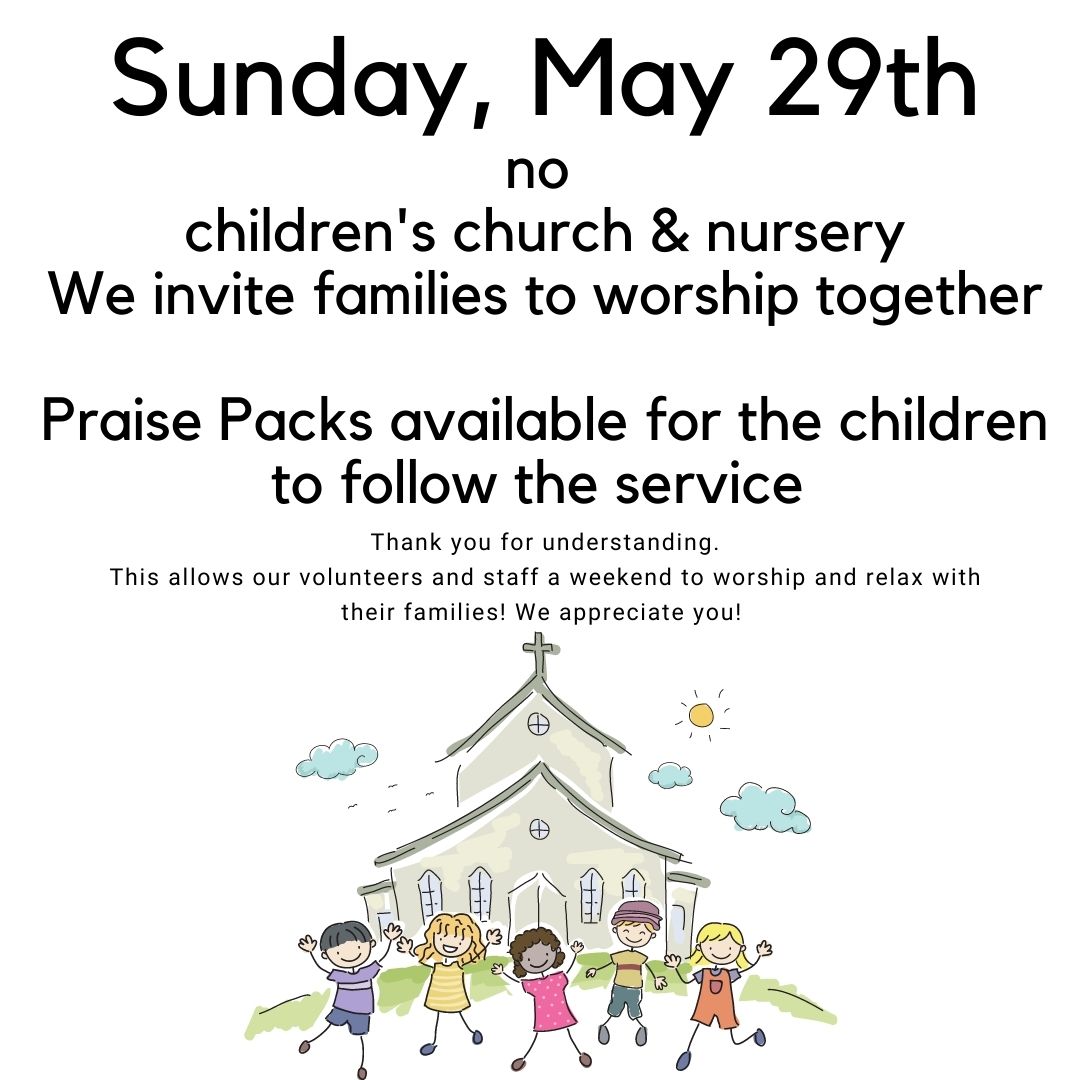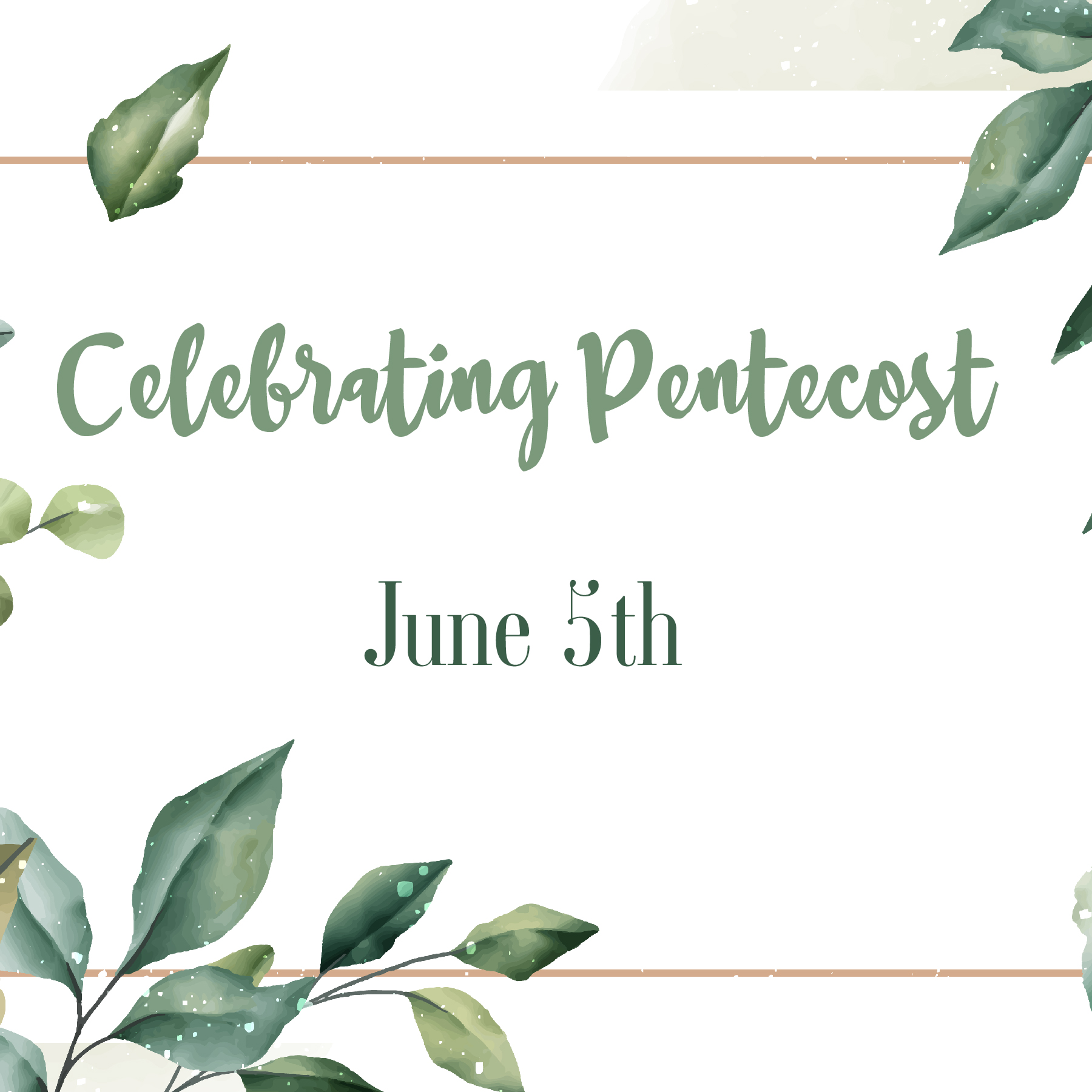 Join us for Pentecost - June 5
Wear RED to celebrate the Holy Spirit coming upon the first disciples – and the birth of the Church! We will have Baptisms this Sunday. We will also send out Fr. Jeffrey Jacobs and his family to Egypt.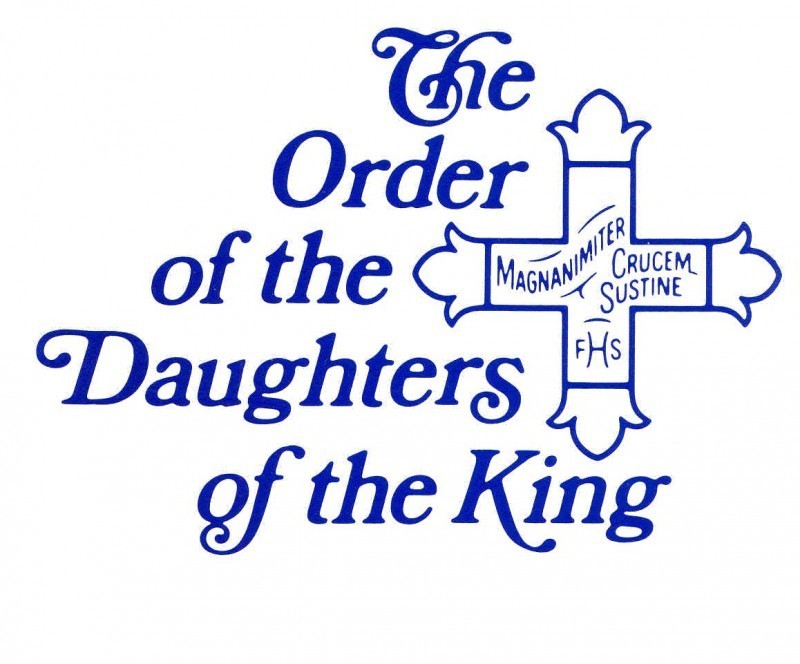 Starting on June 12th, the Daughters of the King will begin a training session for women interested in joining the order. If you are interested in becoming a Daughter, please contact Dawn Schaeperkoetter at dleeinsc@gmail.com.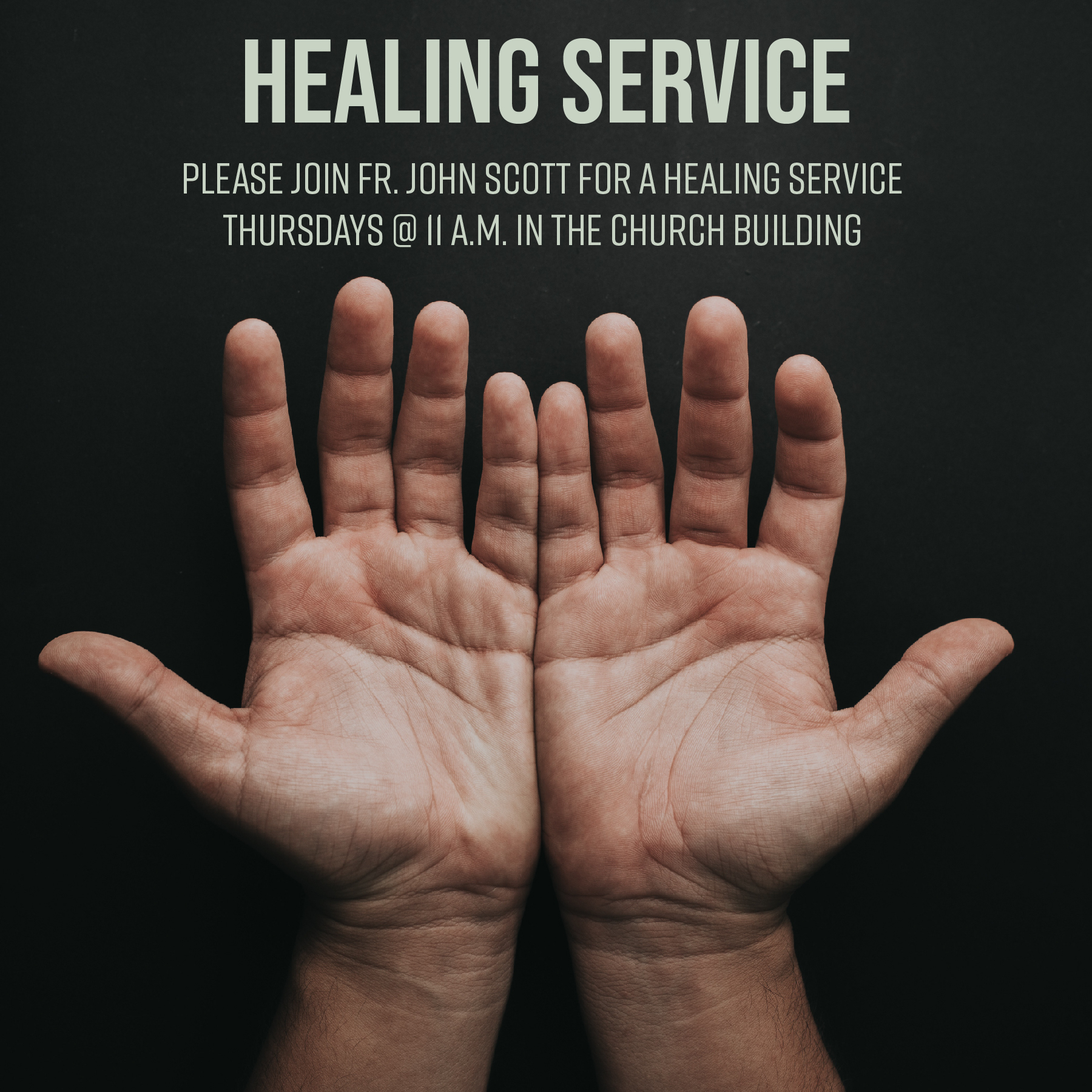 Thursday Morning Healing Service
Join us every Thursday morning in the Church Building at 11am!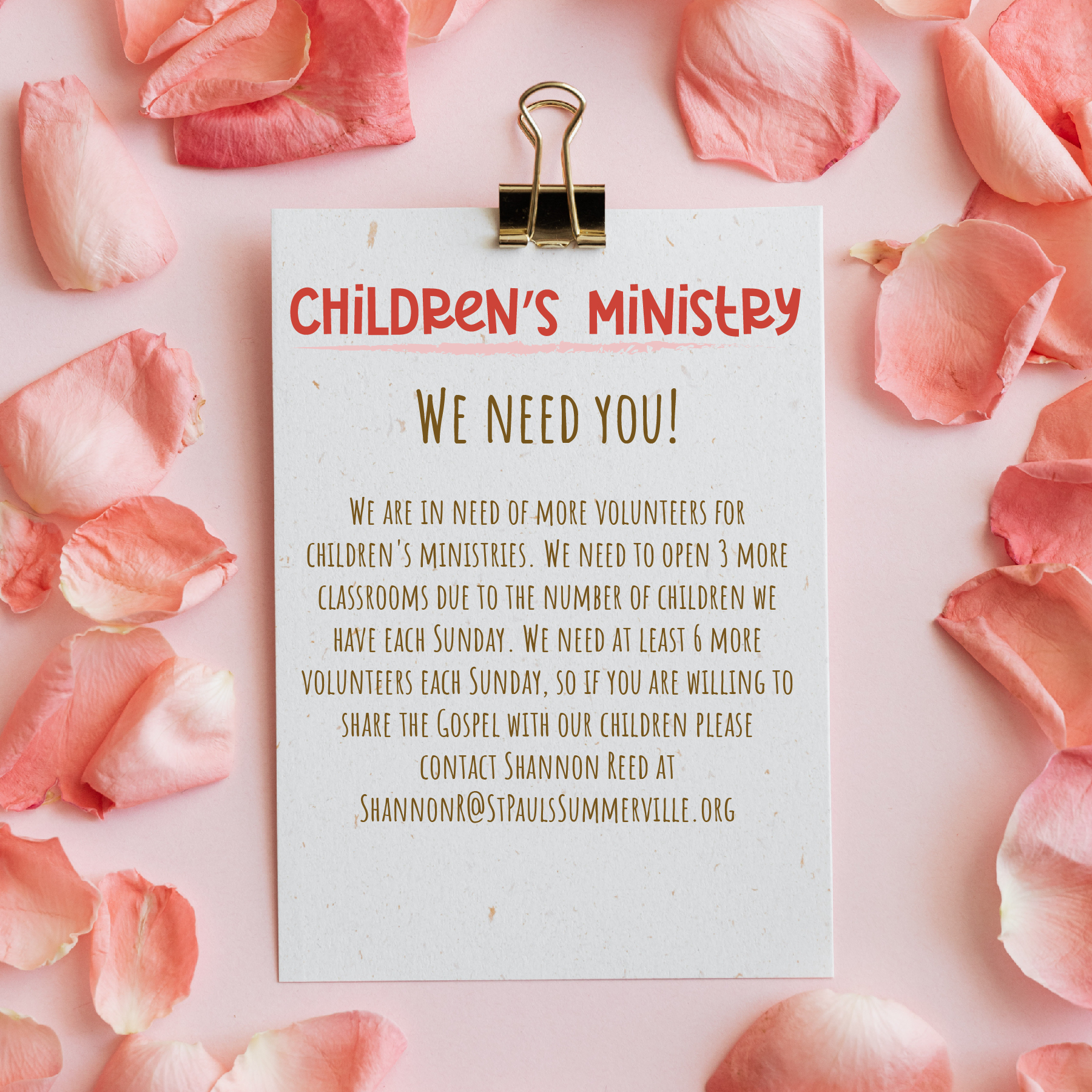 Children's Ministry will need more volunteers for the Fall. We fully train all of our volunteers to work safely and have a great time! Email us today to learn how YOU can be part of the fun!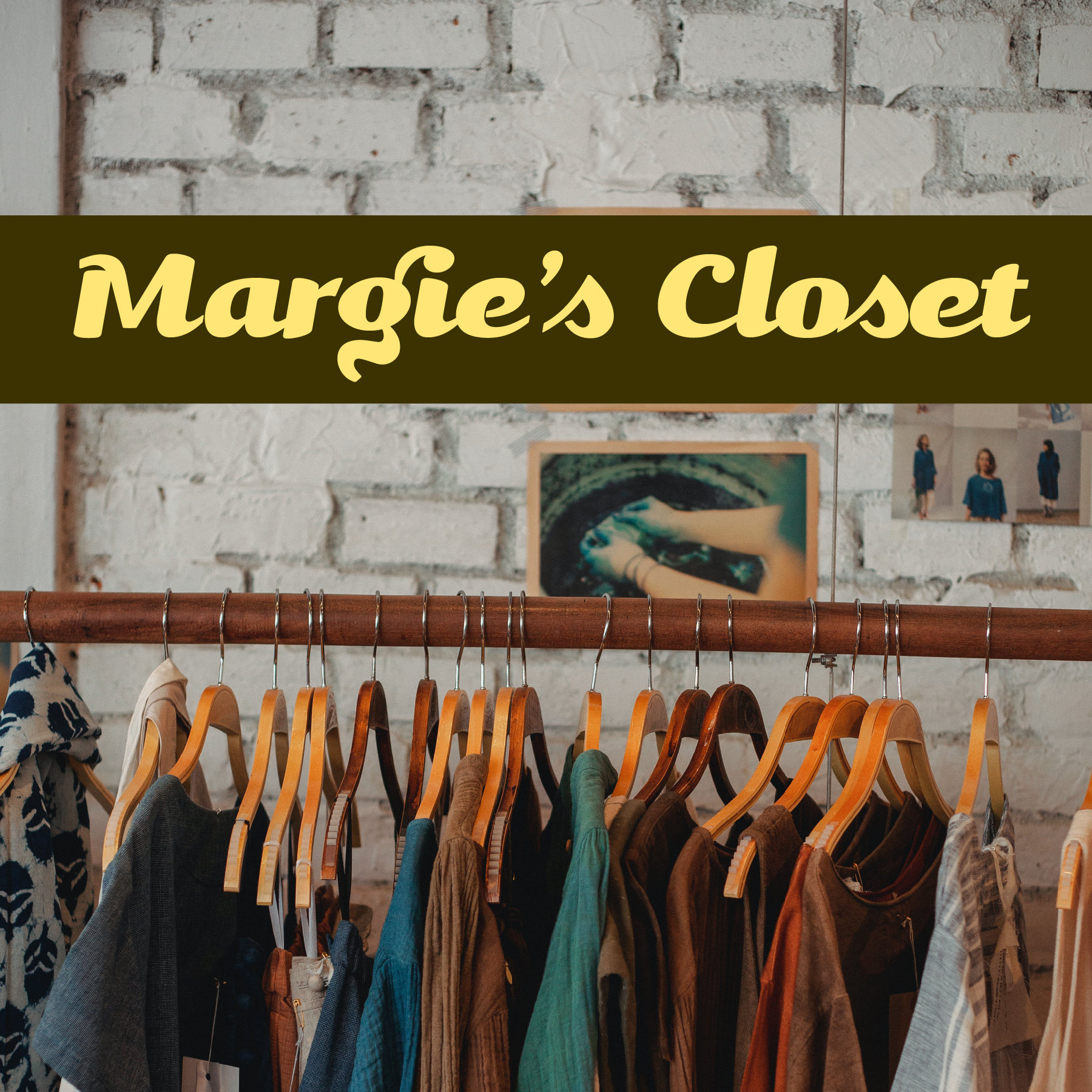 Margie's Closet is looking for volunteers to help out on Wednesday mornings from 9-12, and Second Saturdays from 8-11.
Please contact Margie Smith at margie1214@homesc.com for more information.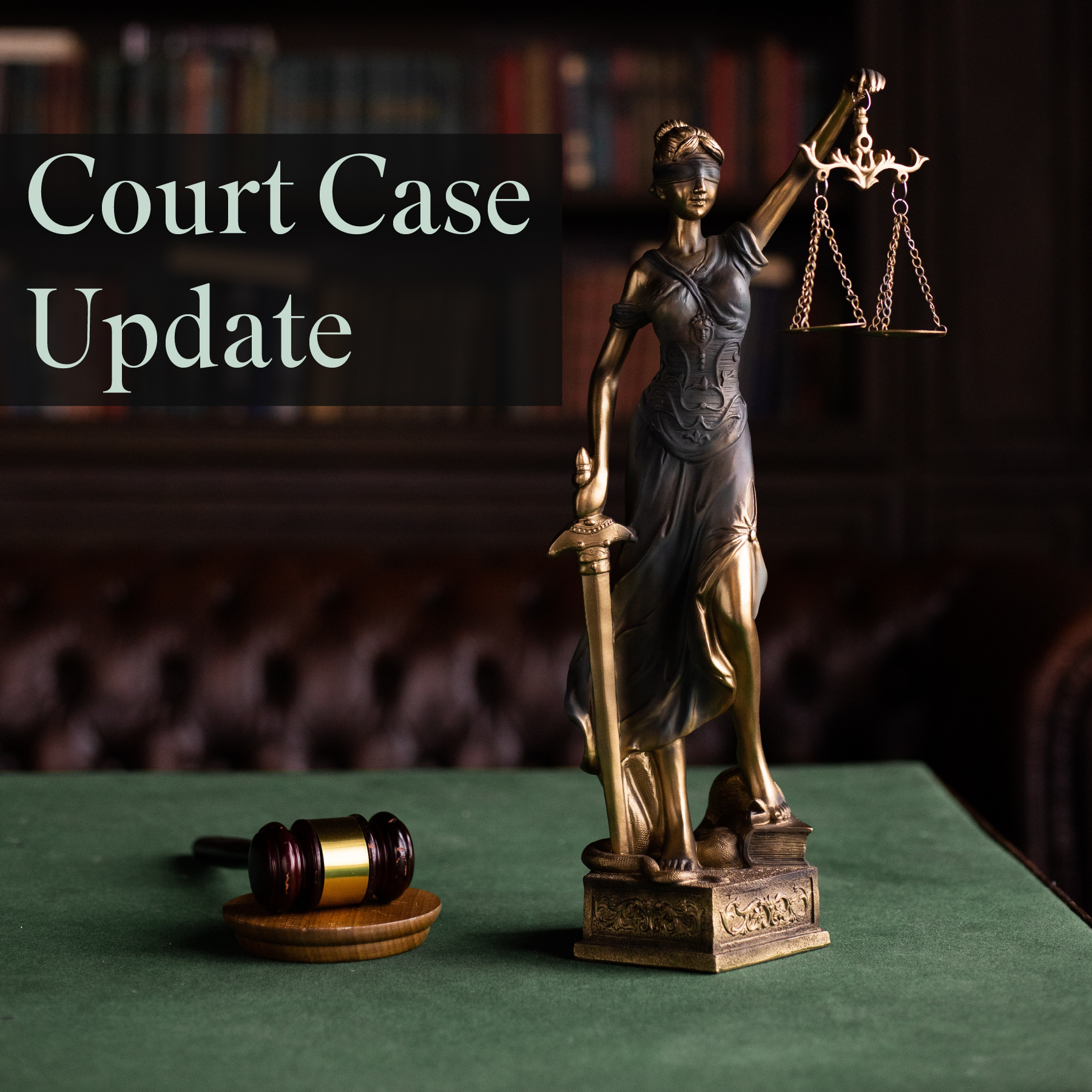 St. Paul's Summerville has received a favorable opinion from the Supreme Court of SC. This opinion means that the "most likely" outcome is that we are NOW the legal owners of our local properties. We need to offer prayers over those churches who have lost their property. We need to grieve over losing diocesan properties too. The opinion from the Supreme Court is available to the public and may be found here to be read in full if you so desire.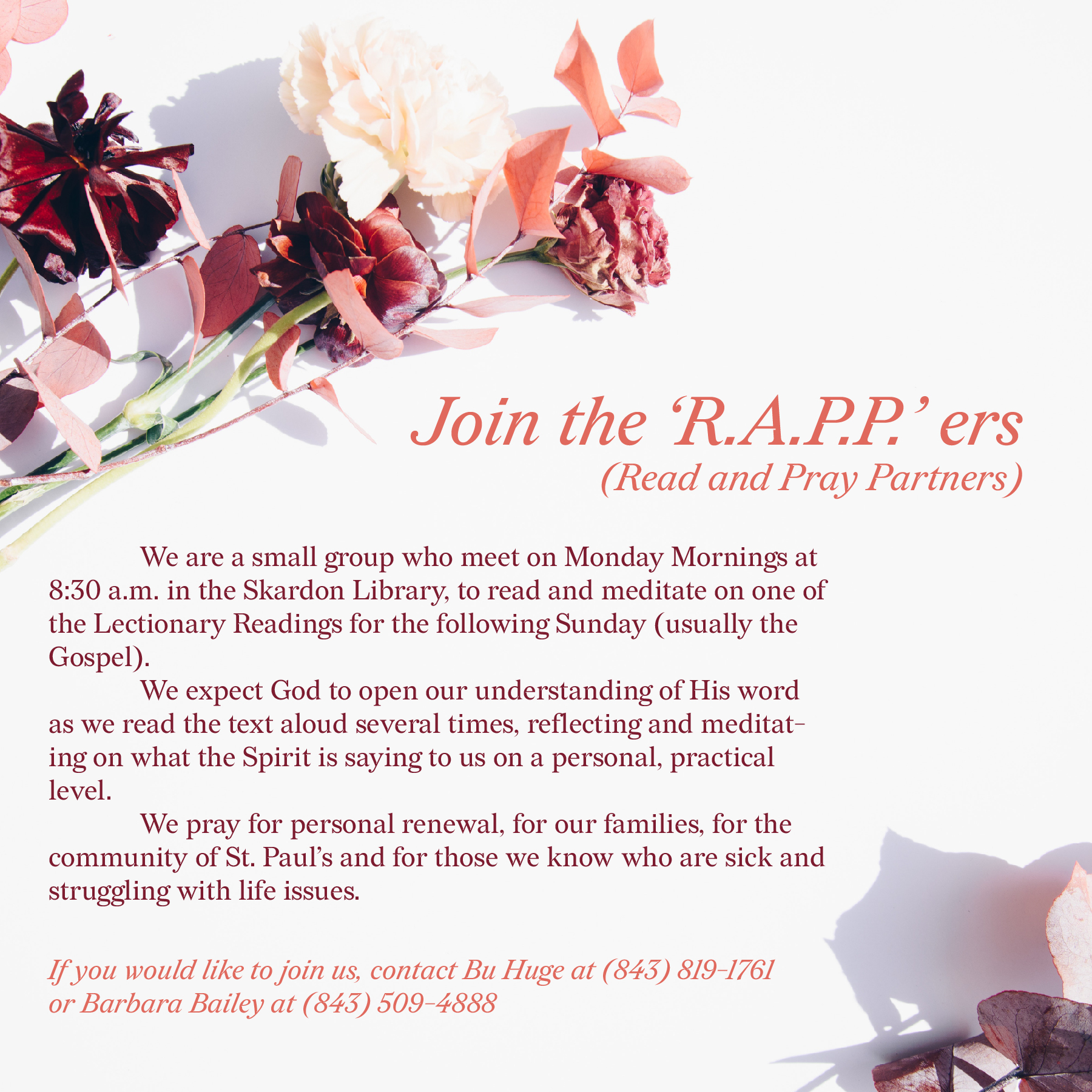 Join the R.A.P.P.'ers (Read and Pray Partners)
We are a small group who meet on Monday Mornings at
8:30 a.m. in the Skardon Library, to read and meditate on one of
the Lectionary Readings for the following Sunday (usually the
Gospel).
We expect God to open our understanding of His word
as we read the text aloud several times, reflecting and meditat-
ing on what the Spirit is saying to us on a personal, practical
level.
We pray for personal renewal, for our families, for the
community of St. Paul's and for those we know who are sick and
struggling with life issues. Please join us!
Our Mission & Vision
Biblically minded – Christ centered – Holy Spirit driven
Our core values at St. Paul's are the unwavering foundations upon which we seek to build Christ's church.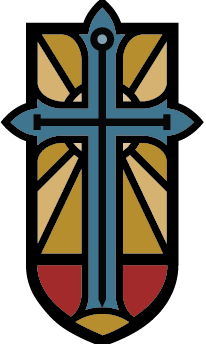 New Here?
We hope to create an atmosphere in which everyone feels welcomed with open arms. We are always excited to have new folks join us for Sunday worship or for any gathering throughout the week. Whether you are new to the area or new to church we hope that you will come for a visit and find a spiritual home and family in St. Paul's.
Small Groups
The perfect way to grow into our church family.
Preschool
St. Paul's CLC serves children ages 18 months to age 5. 
Resources
Want to know more about what we believe? Click here to view our roots.
Ministries
Women, Men, Children's, Young Adults…There is a group for everyone. You belong here!