Food Ministry
St. Paul's has a vibrant food ministry to serve the needs of the people in the Summerville community. We need many volunteers to make that happen. Please join us in loving others as Christ loves us.
Second Saturday Food Distribution
On the Second Saturday of each month, we provide food for our Summerville community, between 8-10 a.m. If you are able to volunteer, please join us at 7:15a.m.

Food Pantry
Our Food Pantry is open on Wednesday and Friday from 9 a.m. to 12 p.m., and on Monday and Wednesday from 5:30 p.m.-7:30 p.m.
We gladly accept the followig items any time for the pantry: white rice, dry pinto beans, canned ravioli, and dry pasta.  You can drop those off any time in Skardon Hall.
Currently, we need more volunteers to help on Wednesday evenings. Please fill out the following form to volunteer!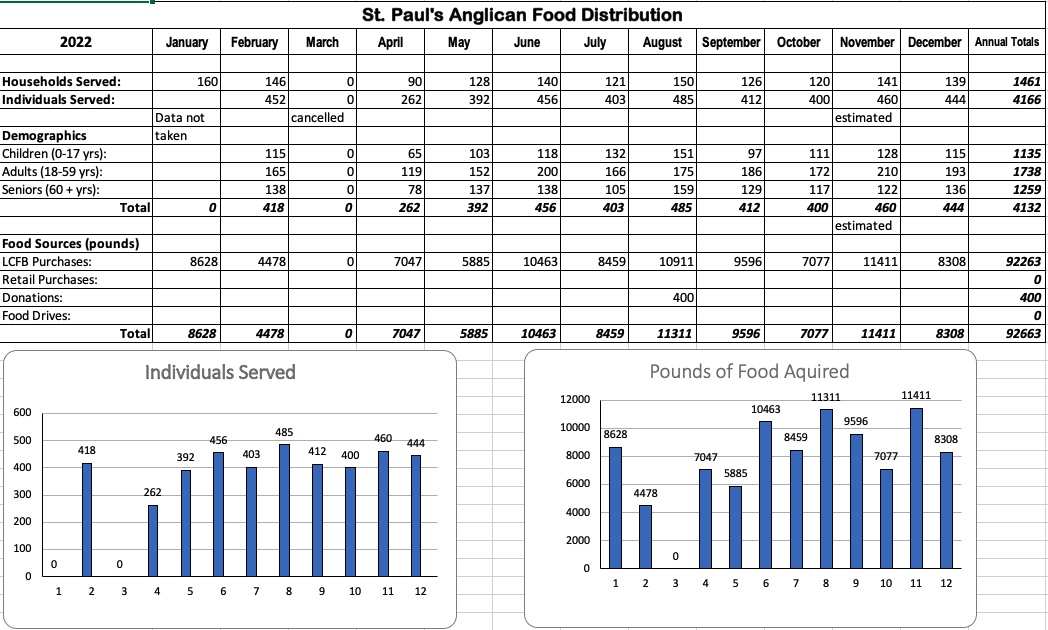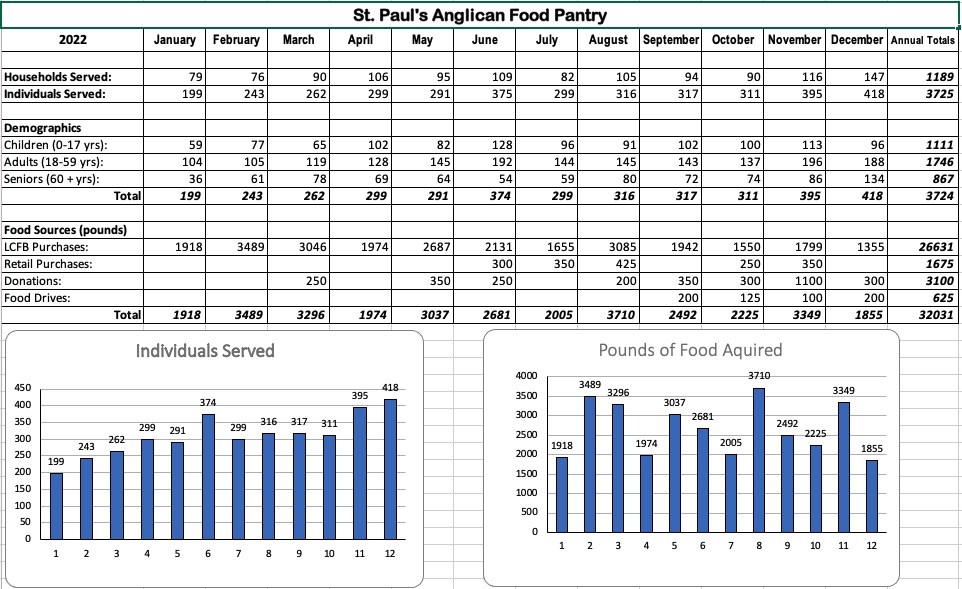 Food Pantry Volunteer Application