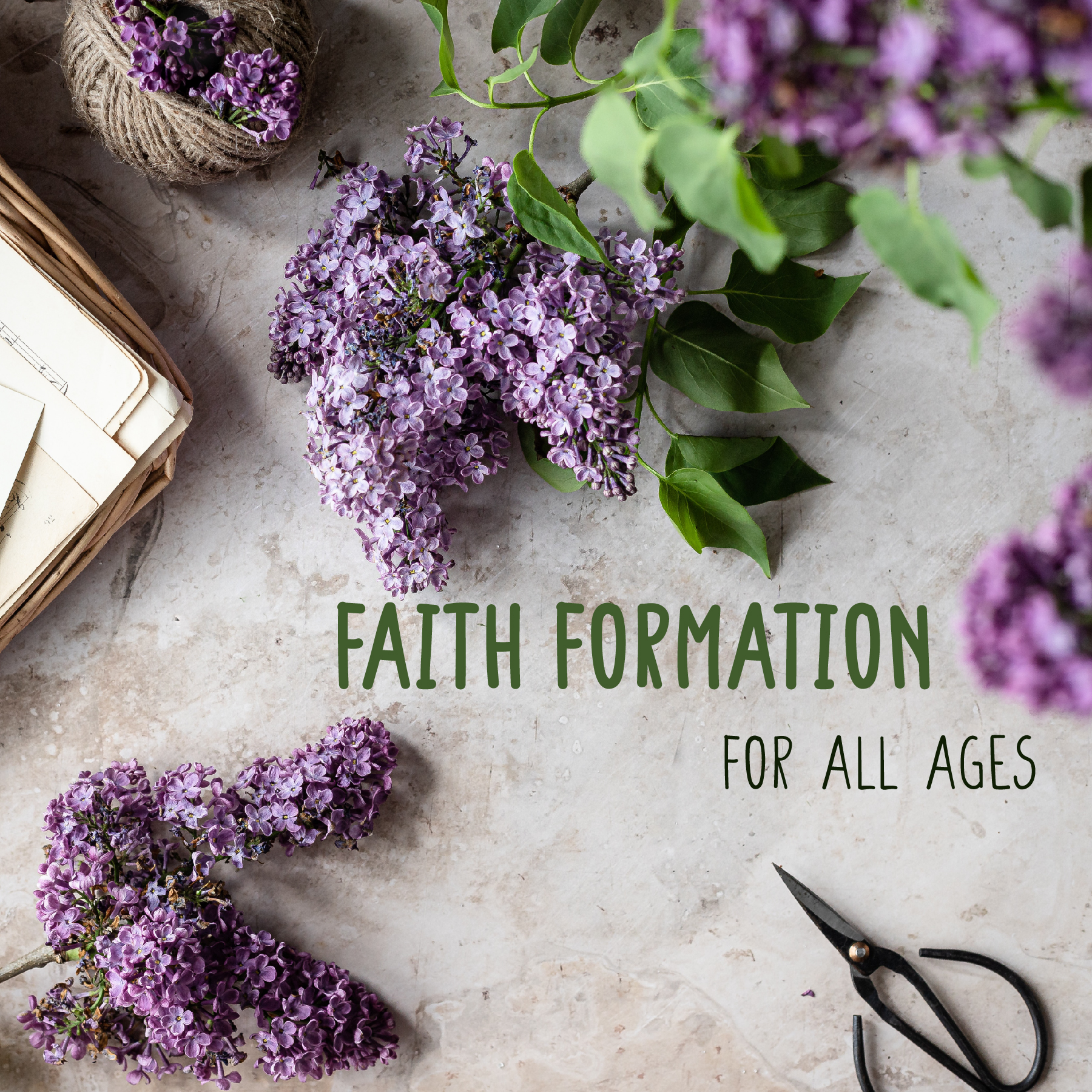 Faith Formation for All Ages – Sundays, 9-10am
January 22 – March 26, 2023
Here I Stand (continued from the Fall)
Leader: Fr. Tripp Jeffords
Ages: Adults
Martin Luther gave a speech at the Imperial Diet in Worms (18 April 1521), where he defended his Protestant beliefs in a time of error and confusion. Luther ended his defense with these words, "Here I stand. I cannot do otherwise." In theology, this type of "defense" is called Apologetics. Now, more than ever we need to be able, not only to understand what we believe, but to be able to defend our faith in a decaying world. The need for "apologetics" is why we are offering this adult class during our faith formation hour. The class will include 3 segments: What Christians Believe, What the World Believes, and What Other Religions Believe. Please join us for fellowship and lively discussion!
Location: Ambler Hall Downstairs
A Quest For More
Leader: Fr. Korey Kincaid
Join the quest as we look deeply in what it means to "seek first the Kingdom of God." God has given us the gift of his Son, not to make our little kingdoms successful, but to welcome you to a much better & bigger kingdom. Join the quest to find out more.
Location: Atrium
Sunday Scriptures Class
Point Person: Cheryl Cargill, Rotating Facilitators
Ages: Adults
Join us as we study further the lectionary readings for each Sunday:  Old Testament, New Testament,  Psalm and Gospel. We rotate our facilitators and benefit when our group prepares ahead and participates, it makes for lively discussions and learning moments. 
Location: Skardon Library
Respectable Sins
Leader: Jonathan Ketcham
Ages: 6th-12th grade
Location: C/Y Building, Upstairs Youth Room
Students in 6-12th grade are going to read together through "Respectable Sins Student Edition: The Truth about Anger, Jealousy, Worry, and Other Stuff We Accept" by Jerry Bridges. Here is a description of the book given by the publisher:
"Jesus died to set us free from sin, even the sneaky, respectable kind. But before that can happen, we have to get honest, which is what this book is all about. It's a chance to explore "good Christian sin" and what to do when you recognize it in your life."
Faith Formation –  Feature Films 
Ages 4k – 3rd grade
Join us as we study a family friendly film and how we can apply the Gospel to it. All kids will be in Chapel together.
Glory Girls
Ages: 4th & 5th Grade Girls
Grit and Grace – Heroic Women of the Bible
Please bring your bible; bibles will be available for use during class time.
Location: C/Y Building Room 101
All the King's Men 
Ages: 4th & 5th Grade Boys
Leader: Fr. Chip Strickland
Please bring your bible; bibles will be available for use during class time.
Location: C/Y Building Room 210