Worship in Song at St Paul's 
Our worship music ministry exists to bring glory to God, to experience God's presence and lead our congregation in musical corporate worship. Through joyful, Spirit-filled music, our hearts connect with God to worship Him and to be renewed by His Spirit and His Truth.
Contemporary Service (Doar Hall) Opportunities
Praise Band
In Doar Hall, we have a praise band that includes guitars, piano, drums, bass, singers and more.   If you are gifted to sing play an instrument, please contact Bonnie James, our Director of Modern Music, to schedule a short interview/audition. Bonnie would love to hear from you. ​Contact Bonnie at bonniej@stpaulssummerville.org
Tech Team
If you are interested in Technology, this is a great way to serve at St Paul's.   With all of the things that we do in Doar Hall, we need ProPresenter operators and sound board operators.   These are paid positions and require training.  Any questions?  ​Contact Bonnie at bonniej@stpaulssummerville.org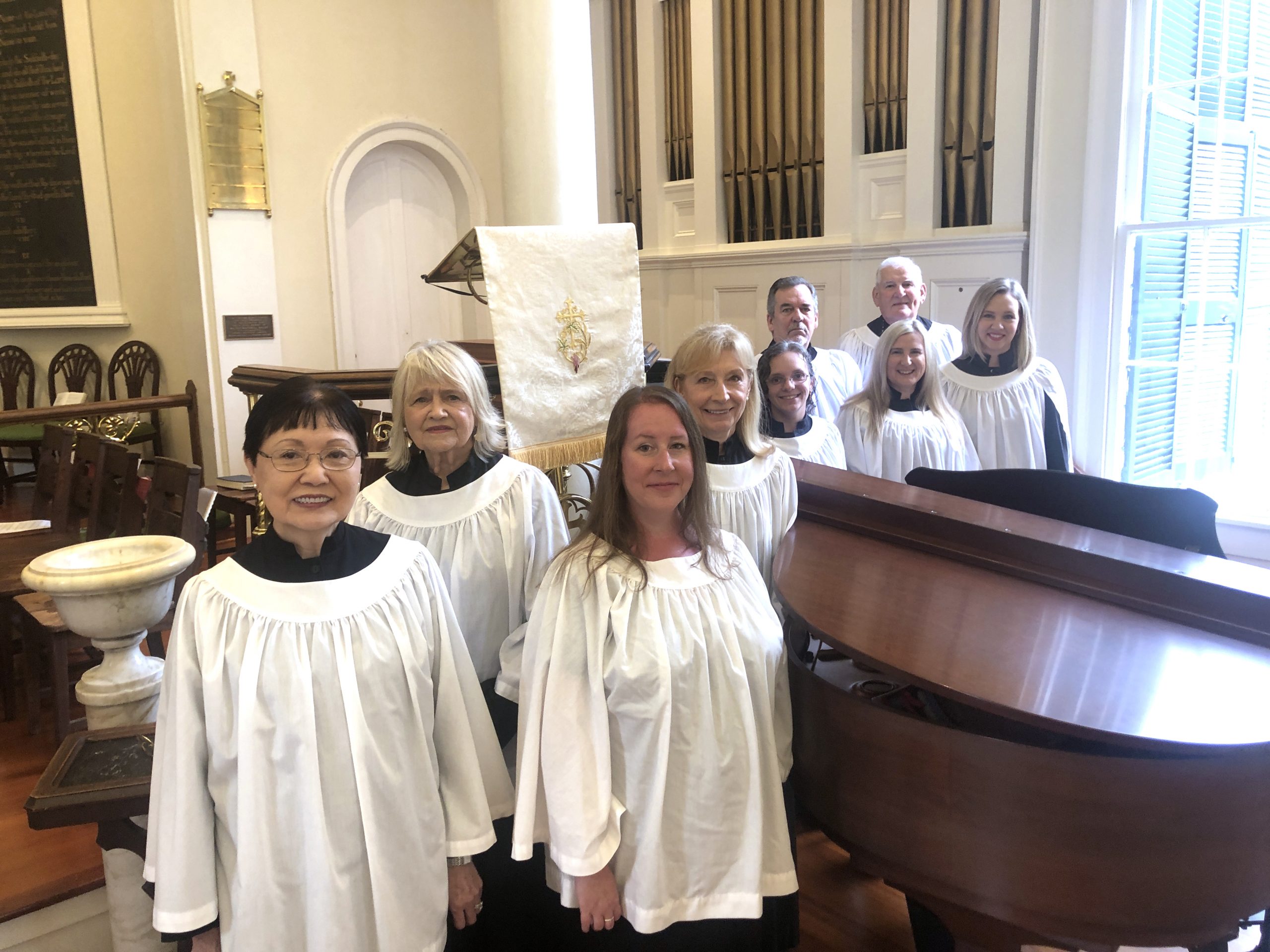 Traditional Service (Church Building) Opportunities
Church Choir
If you enjoy singing and making a joyful noise to the Lord, please consider joining the church choir. The choir rehearses regularly on Wednesday evenings and leads the hymns and offertory on Sunday mornings at the traditional service. Contact Sharon Hough at SharonH@StPaulsSummerville.org
Instrumental
Do you have a musical instrument you haven't played in a while? Are you looking for an opportunity to use your talents to serve God and others? If so, please consider dusting off your instrument to help us lead the worship on Sundays or prepare a special pre-service offering solo or duet. This would be a flexible opportunity based on your availability. Contact sharonh@stpaulssummervill.org to audition.
Handbells
If you can count, then there is a good chance you can learn how to ring handbells. The handbell choir plays for special occasions throughout the year, especially Christmas Eve and Easter. Please contact sharonh@stpaulssummerville.org to find out rehearsal and performance times. 
Festival Choir
If you enjoy singing, but your schedule doesn't allow you to commit to the full-time choir, please consider joining the Festival Choir. The Festival Choir meets around the Advent/Christmas season and Easter season. Rehearsals are on Wednesday evenings several weeks prior to the musical offering. Please contact sharonh@stpaulssummerville.org to find out schedule times.