Women
The mission of Women's Ministries is to help the women of St. Paul's know and grow closer to the Lord Jesus Christ, while building authentic, Christ-centered relationships with one another.
Women's Ministry Planning
"My son, pay attention to what I say; listen closely to my words.  Do not let them within your heart; for they are life to those who find them and health to a man's whole body" Proverbs 4:20-22
Do you have something within your heart for Women's Ministry?  Do you want to organize a fellowship event?  Facilitate a Bible Study or small group?  Organize an outreach mission? Pray together about where the Lord wants to take us? Please contact me, so we can talk about what God has put within your heart for Women's Ministries. Cathy McGrew –  cathym@stpaulssummerville.com, phone 843.873.1991.
Men
Men's Ministry offers several branches within the ministry.
Fellowship: Ben Cheatham, cheathamb@att.net , and Alex Arntz, alex.arntz@gmail.com
Service: Skip Williams, swilliams@allcarelivingservice.com
Prayer: Eddie Crosby, eddiecrosby@ymail.com
Discipleship: St. Paul's is offering a discipleship program called "Radical Mentoring." The vision of this program is as follows: "Radical Mentoring equips men to develop authentic relationships and overcome issues holding them back from living 'life to the full.'" The meetings are once a month over the course of a year. Significant Christian books are read each month, Scripture is memorized, and homework is given to deepen one's walk with the Lord. If you would like to learn more, please contact Tripp Jeffords, frtripp@stpaulssummerville.org, or Russ Grant, grgantt@gmail.com for more information.
Bible Study: Rick Martier rwmartier64@gmail.com
Three opportunities for fellowship and growth in Christ.  Tuesdays at 7:30 AM –  Bucky Jones leads this study, Tuesdays at 7:00 PM – Jay Lombardo leads this study, and Fridays at 6:30 AM – Rick Martier leads this study.
Diocesan Men's Ministry: Russ Gantt grgantt@gmail.com
Behold the Man pilgrimage to Israel – October 23 – Nov 4, 2021
The next men only pilgrimage to the Holy Land is tentatively scheduled for Oct 23 to Nov 4 and will take place if international flights are open and the countries do not restrict foreign visitors.
It is organized by Jay Crouse and they use a local tour company for all transportation from arrival in Tel Aviv through departure. It is typically hosted by Christian Palestinians. Jay, Mike Lumpkin, and Dr. Peter Walker mapped out the trip and sites. Jay has coordinated approximately 10-12 such trips and they are well organized. Dr. Peter Walker, a noted historian on Jesus/historic Israel, is the key teacher of Jesus' ministry and the places Jesus visited and His work. There is no downtime as you immediately go to a Bedoin camp in the Judean desert for 2 days for introduction, lessons, and time with God.  Some places visited include the Dead Sea, Masada, caves where the most recent scrolls were found, and then north to Jericho, and on to Galilee, and swim and sail on that and hike Mt Arbel which overlooks the sea of Galilee (what a view!). You go to Nazareth and then down through Samaria to Jerusalem and the Old City and surrounding area. Many things to experience around Jerusalem as you might imagine.  You also go to Bethlehem as well. Great time of learning about Jesus, walking in His footsteps, praying, communing with God, and fellowship with Christian brothers. Other than the Judean desert, you will stay in good hotels or modern convents.
Call Jay at 941-320-0271 with any questions.
———–
Men of St. Paul's Summerville: 
The Diocesan Men's Summit is scheduled for Saturday morning, October 9th from 8:30am to 12 noon. The featured speaker for this event will be John Yates, Sr , a former Anglican Rector, author, and popular speaker at men's events. His topic will be "Faith at Home" which will be presented virtually.  He is the author of How a Man Prays for His Family. The Summit will also include praise worship, small group discussion, and some diocesan men sharing their views of spiritual fatherhood.  Due to event conflicts at St. Paul's Church,  we will not gather at our Parrish for the Summit.  You have a few options to attend: (A)  The Cathedral of St Luke and St Paul (Bishop Lawrence' Diocesan office) has graciously invited the men of St. Paul's to view the Summit corporately at their church located at 126 Coming Street, Charleston, SC 29403; or  (B)  Attend the Summit at home, or in small groups virtually via the Diocesan Facebook page.  I hope you will prayerfully consider attending. If you have any questions, please contact Russ Gantt at grgantt@gmail.com.  Also, please let Russ know if you will attend at The Cathedral so he can advise them. Also, in any event, please advise Russ if you will view the Summit through the Diocesan website.
Men's Breakfasts: held monthly on the third Saturday of each month. All men are invited to attend and are encouraged to bring a friend, son, grandson, neighbor, etc. The food is excellent, the company is terrific and the Spirit is present. They are at 7 A.M. in the Atrium. 
Men's Hikes: This fall- November 7th – 10th, led by Parish leaders, both lay, and clergy.  
Cursillo
Cursillo is a movement of the church, with the purpose of helping Christians understand their calling to be Christian leaders. It begins with a weekend away. For more information contact Becky Ford, call the church office, or visit SCCursillo.com
Cursillo Small Group –  After attending Cursillo, participants (called Curillistians), are encouraged to join or form Reunion Groups. These groups meet regularly to allow members to support one another in Christian work.
The next Cursillo weekend is scheduled for October 14-17, 2021 at Camp St. Christopher. Please contact Michelle Barnum, MichelleB@StPaulsSummerville.org, with any questions!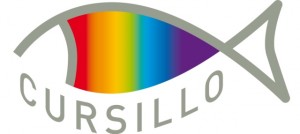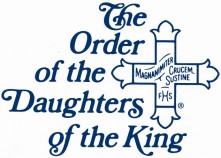 Daughters of the King
Daughters of the King (DOK) are women and girls between the ages of seven, and one hundred and seven, who desire a closer walk with the Lord. We are Christian women, both lay and ordained, who are strengthened through the discipline of a Rule of Life, and supported through the companionship of our sisters. We are all at different stages of our Christian journey – some have just begun, and some have been on this path for a long time. But no matter where we are on our sacred journeys, our primary goal is the same – to know Jesus Christ and to make Him known to others.
Our vision is to know Jesus Christ, to make him known to others, and to reflect God's love throughout the world. All Daughters focus on prayer, service, and evangelism. The recent inductees are excited to have their crosses and start this new journey. The Order of the Daughters of the King at St. Paul's is led by Dawn Schaeperkoetter, President and Michelle Barnum, Vice President.
The Junia Chapter of the Order of the Daughters of the King, at St. Paul's, will begin a training session for prospective members. This is a 90-day discernment period, with a 12 week study. We will begin with a period of discernment during August, then the training studies will begin in September. The study is spread over 6 weeks, with 2 sessions being covered per week. The sessions will be covered in person on Sundays, during the 9 a.m. Sunday School hour. Installation into the Order will be held during one of our church services on Sunday, October 31st, after the training has been completed.
Stephen Ministry
Stephen Ministry is the one-to-one lay caring ministry that takes place in congregations that use the Stephen Series system. Stephen Ministry congregations equip and empower lay caregivers—called Stephen Ministers—to provide high-quality, confidential, Christ-centered care to people who are hurting.
For more information about Stephen Ministry Training, contact Rebecca Westfall (rebecca.s.westfall@gmail.com) and Jerry Merritt (jm29483@icloud.com).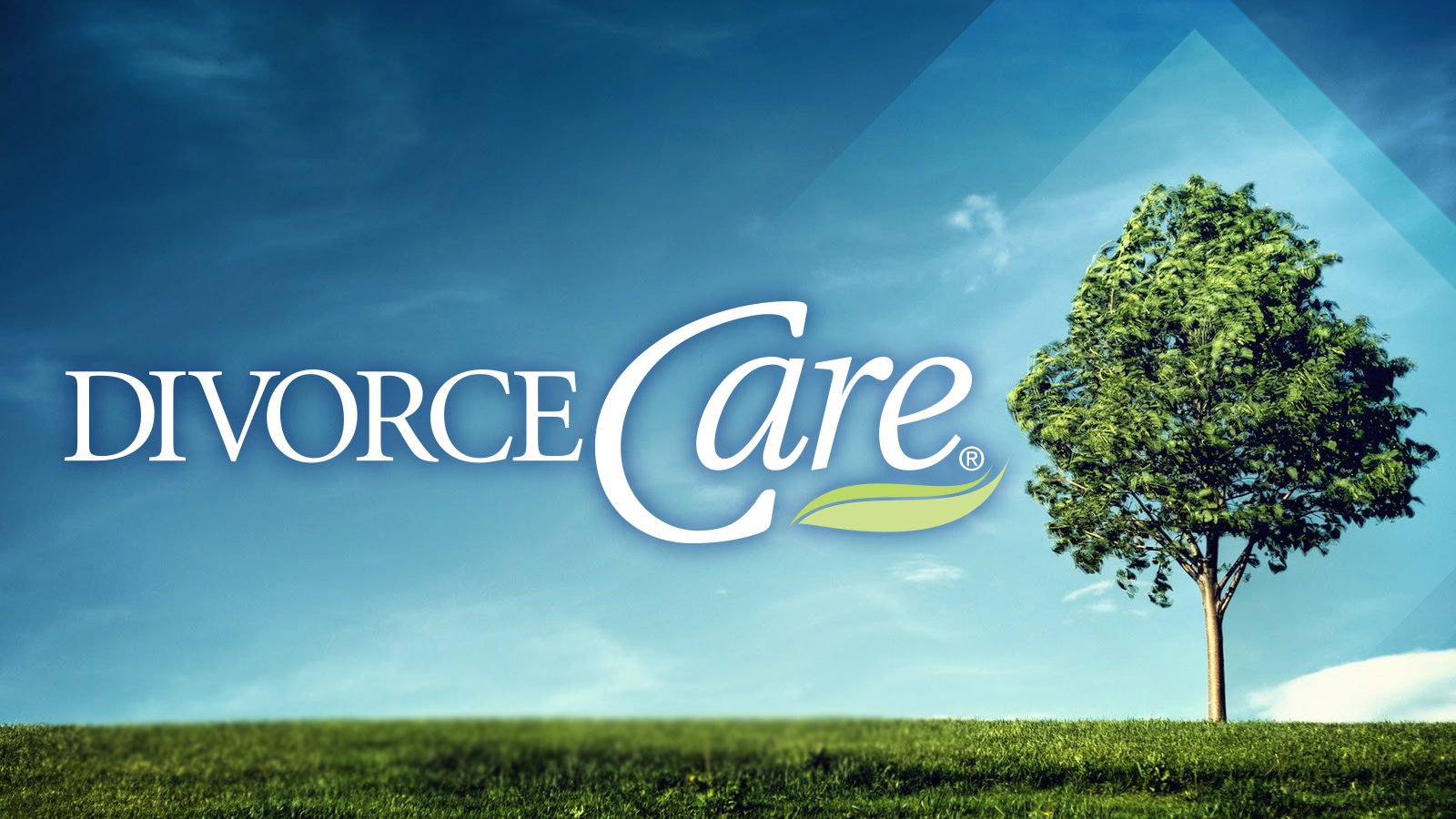 Divorce Care
Divorce Care is a safe place where caring people come alongside you as you find healing from the pain of separation or divorce. At the 13-week video-based support group program, you'll find helpful counsel to manage the emotional turmoil and practical tools for decision making.
St. Paul's is excited to partner with Seacoast Church in Summerville for Divorce Care. This course will begin on February 1, 2021, at 6:30 pm.
Please contact Todd Barnum at todd.barnum@gofilta.com for more information. The course is $20, which covers the cost of the workbook.
Altar Guild
Serving as a member of the Altar Guild has provided a means through the ages to sacramentally offer ministry to the Lord Jesus, and His body, the Church. All the  tasks performed by the Altar Guild are symbolic enactments of washing our Lord's feet. It is our response of heartfelt gratitude for the compassion and mercy of Jesus shown to us.
Ministry Duties under the Altar Guild include:
Communion Preparation
Thursday Unction
Making Communion Bread
Caring for linens, brass, and candles
Flower Guild
Baptisms
Weddings
Funerals
If you feel called to serve in this way, it would be our privilege and delight to welcome you to a uniquely special sacramental ministry to the Lord Jesus and for His people.
The Altar Guild is recruiting new members to fill slots of retiring members, members who are recuperating, and those who are still cautious. Please contact Paul Gahan, after church, by email at funeraldude1964@gmail.com, or by phone (843-214-9650).
Flower Guild
Our Flower Guild lovingly adorns our church buildings with beautiful greenery and flowers throughout the year. Please consider being a party of the Flower Guild, to the glory of God and St. Paul's Anglican!
Beth Szostak: bethfszostak@gmail.com
Meredith Buddin: mabuddin@gmail.com