Senior Ministries- O.W.L.S- Older, Wiser, Lively Servants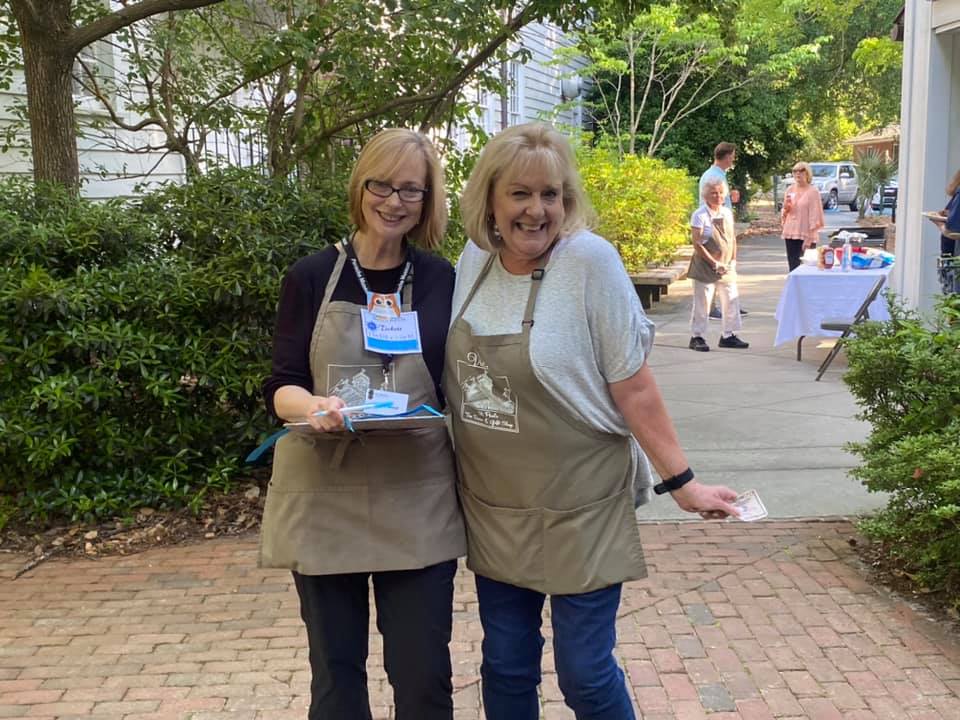 St. Paul's OWLS – Older, Wiser, Lively Servants
The OWLS ministry took a break for the summer but as the weather cools, we once again look forward to you joining us.  If you are new to St. Paul's, please consider OWLS as a way to connect.  We exist to promote the wellbeing of senior members through fellowship, to ensure no one is lost or forgotten, and to make available resources pertinent to OWLS.  We want to provide opportunities for service, social, and physical activities. 
Our acronym stands for Older Wiser Livelier Servants.
We are planning many different occasions to travel or connect and hope that there will be at least one event that will be of interest to each of you.
Fellowship – is a high priority for OWLS. A schedule of weekly and monthly activities allow members to connect to one another through book clubs, exercise classes, game days, speaker programs and classes.    
Discipleship – encouragement in God's word through classes and bible studies
Outreach – carrying out the Great Commission; allowing others to see Christ in action through us as we form strategic partnerships with other ministries within St. Paul's and with organizations within the Summerville community.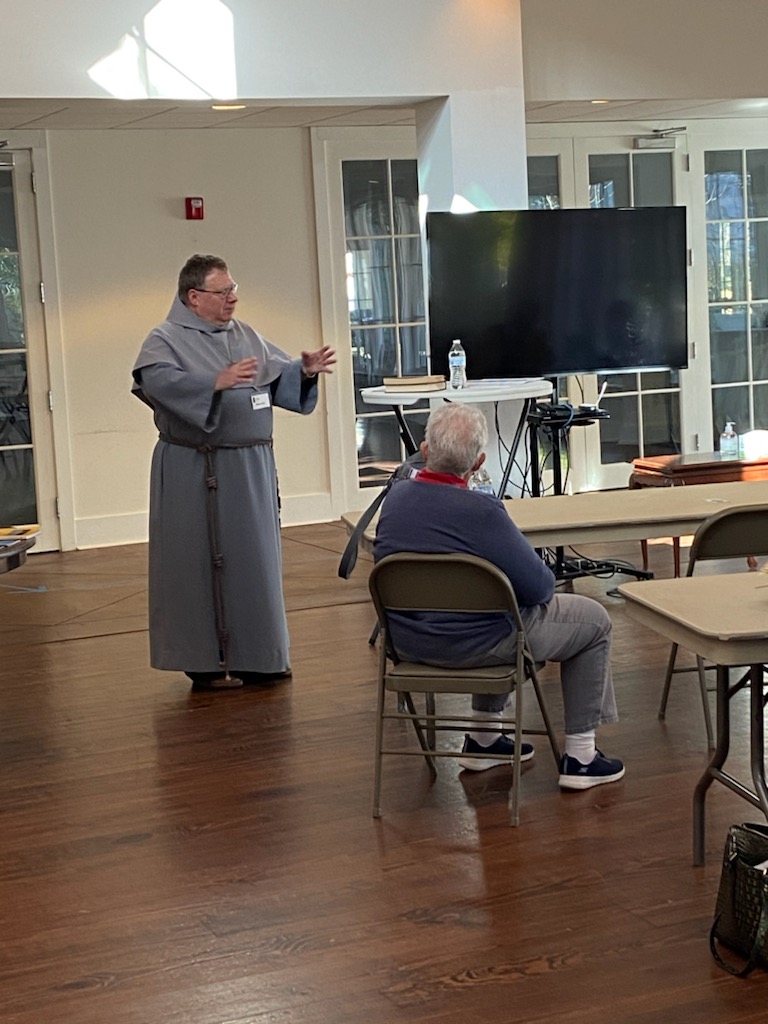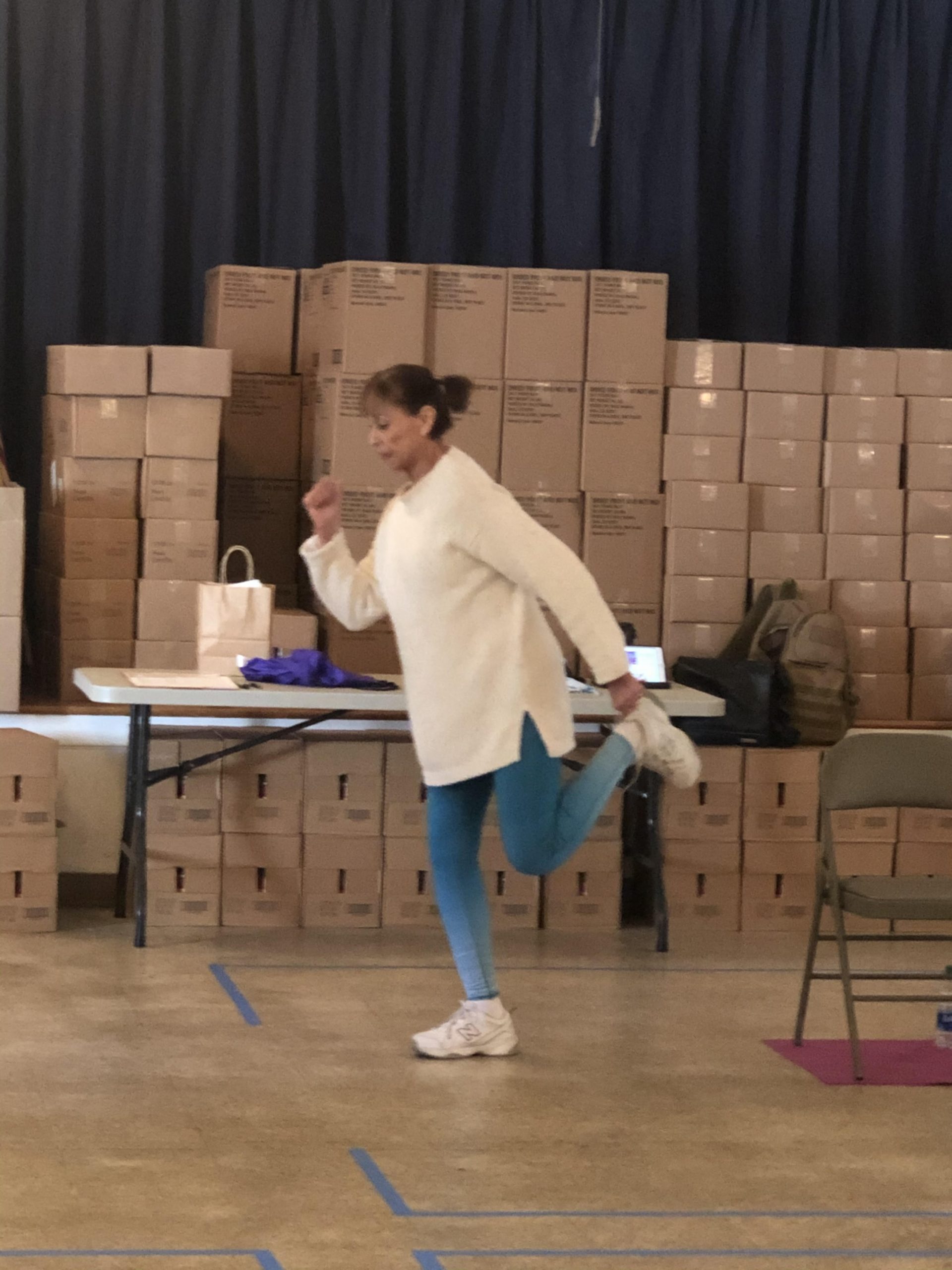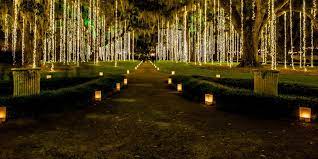 Brookgreen Gardens – Night of a Thousand Candles
December 8, 2022 
Click Here to Download Reservation Form
Leaving from St. Paul's early and returning the same day.  An opportunity to experience the magnificent sculptures, gardens, and Christmas lights.  More details to follow.
Cost:  $135.00 per person. Limited to 35 OWLS. Deadline to register is Nov. 15. Contact:  Kelley Stowe   843-870-6699  kfs143@aol.com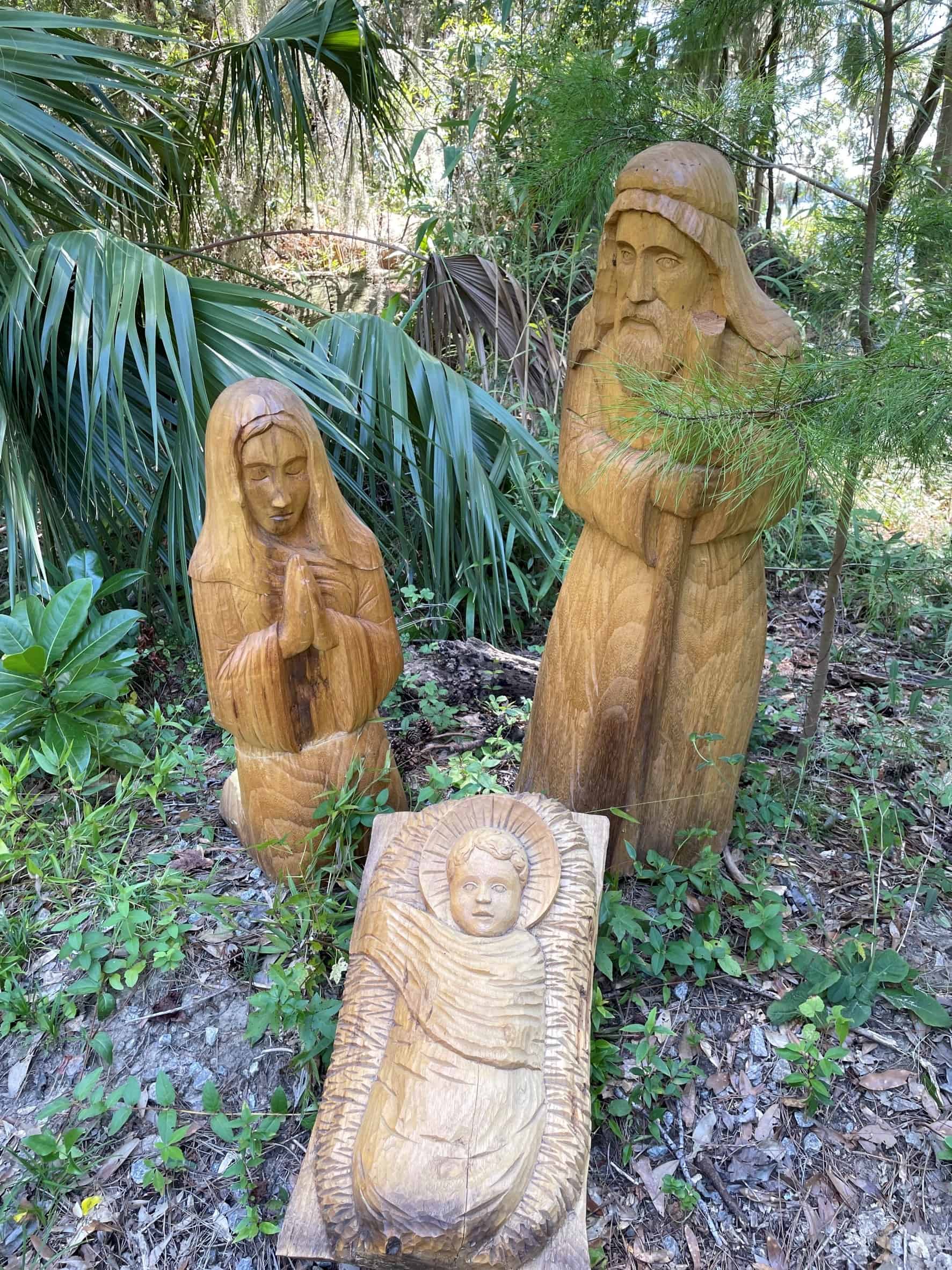 Mepkin Abbey - Nov. 17
Join us for the 2022 Creche Festival at Mepkin Abbey.  The theme this year is Nativity in Nature.  We have a 10:00 reservation on Thursday, November 17.   We will meet at the church to carpool.  Our plan is to have lunch together after touring Mepkin at the Barony House. There is no admission charge for the exhibit. However, due to time and space limitations, pre-registrations are required.  Donations are encouraged to help build the collection and offset exhibition cost.  Donations of cash, checks, or credit card may be made at the check-in desk. THERE IS A WAIT LIST FOR THIS EVENT.  If you are interested in adding your name to the waitlist, contact Brenda Georgi   843-906-1577    brenda.georgi@gmail.com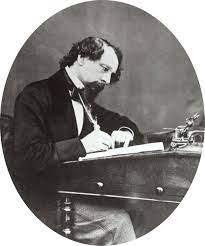 Christmas in January - Jan. 19
Come join us for an afternoon of listening to Pastor Tim Reeves as he shares the history of Charles Dickens and A Christmas Carol.  We will be serving Wassel, Tea, Coffee, Christmas Cookies, and other holiday treats.
Charles Dickens is one of the world's most famous authors, especially notable for his iconic "A Christmas Carol (ACC)" but also for his popular novels such as David Copperfield and Oliver Twist. However, most folks know little about Mr. Dickens himself or the beautiful story behind the creation and writing of "A Christmas Carol." For example, most folks are not aware of Mr. Dickens' deep Christian faith nor how he incorporated some of that faith into his writings, including ACC. He wrote a personal biography of Jesus Christ, entitled "The Life of Our Lord" which he wrote for his grandchildren and which was held within the Dickens family for nearly 100 years before it was released to the general public in the early 20th century.
In this presentation, you'll learn about Mr. Dickens' somewhat tragic personal life; how it greatly influenced his writing and his faith; how his life was changed by the writing of ACC; plus, how this little book of just over 200 pages has helped change the world and its celebration of Christmas. The story of Mr. Dickens' life and A Christmas Carol is a story of hope and humor, redemption and rejoicing, yet tinged with tragedy and sorrow.
Retired United Methodist Pastor Tim Reeves is a life-long fan of A Christmas Carol and he and his wife, Deb, have seen just about every version of A Christmas Carol ever presented. He retired from active ministry in 2019 and currently serves as an interim pastor when called and both are active in Bethany United Methodist Church, particularly with local missions.
2:00 – 4:00 pm, in the Atrium
Please RSVP to Brenda Georgi  843-906-1577 or brenda.georgi@gmail.com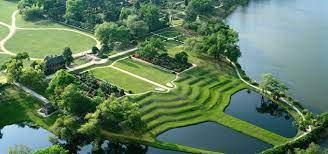 A Private Tour of Middleton Place - Feb. 8
We will meet at the Visitor Center of Middleton Place on Feb. 8 at 10:00am.  Walk the grounds of Middleton Place guided by Bruce Georgi, professional volunteer tour guide at Middleton Place.  Bruce will share stories of the Middleton family, their plantations, and the enslaved who made it all possible.  The two-hour walking tour will end with an opportunity to purchase lunch in the Garden Market or Middleton Restaurant.  After lunch a tour of the house is planned for 2:00 pm.
Cost:  $10.00 per person (not including lunch). Limited to 12 OWLS. Reservations will be on a first come basis. Contact:  Brenda Georgi   843.906.1577    brenda.georgi@gmail.com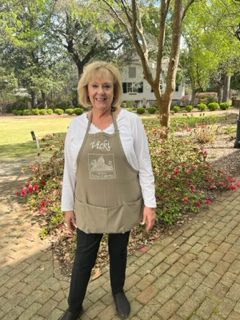 Save the Date for Upcoming Events
St. Paul's Tea Room – March 6 – 17, 2023 
Get this on your calendar.  A great event to serve with others as well as dine.  All net proceeds go to the  Acts 1:8 Mission Team for outreach. Questions?  Contact Vicki Harlan 843-214-1699  Vwharlan53@gmail.com
International Grandparenting Conference – April 28 – 29, 2023
This annual event will be held at St. Paul's.  Join us for two days of workshops and speakers. For more information, contact Cheryl Cargill 843-276-1427  ccargill49@gmail.com
Big Event – news to follow! – May 18, 2023                      
We would love your suggestions of other places to visit throughout the year. Contact Brenda Georgi brenda.georgi@gmail.com or Vicki Harlan Vwharlan53@gmail.com with your thoughts and suggestions.
Mah Jongg will return on Mondays beginning January 9, 2023.  The group meets every Monday afternoon in the OWLS Nest (Room 5 Skardon) from 1:00-4:00 Cathie Diggs can answer any questions.  843-814-6154  clizad83@gmail.com
January 12 and 28 in the OWLS room.  Call Margie Smith to reserve your spot at the game tables.   She can reached at 843-860-0393 or margie1214@homesc.com
Book Club
Book Club continues to meet the last Wednesday of the month in the OWLS nest (Room 5 in Skardon) at 10:30. All are welcome. Contact Dawn Schaeperkoetter at dleeinsc@gmail.com or 843-696-1749
The November and December Book Club meetings will combine on December 14, 2022.  The book selection is Midnight in the Blackbird Café by Heather Webber.
The January 25, 2023 selection is Sweet Salt Air by Barbara Delinsky.
Fitness Classes
Fitness classes are led by our own certified fitness instructor, Ronna Toombs.  All classes are free. Spiritual Yoga Classes meet on Tuesdays and Thursdays 9:00 – 10:00 in Skardon Hall.  Ronna Toombs is your contact for these classes wtoombs10606@att.net or 843-509-9009.